Are you planning an Alaskan cruise vacation this summer? Congratulations, you are in for a once-in-a-lifetime experience! Chances are this is something you have been planning for a while and you want to make sure everything goes perfectly by picking the right cruise excursions and figuring out what to wear on an Alaskan cruise to be prepared for activities and events both onboard and on land. I get it, I felt the same way before we went on our Alaska cruise.
Alaska weather tends to be wet and rainy in the summer and temperatures along the southern coast, home to many cruise ports, can range from the 40s to the 60s. You may have a few sunny, warm days, but I'd be surprised if you didn't encounter at least some rainy days as well. All of these variants make it tricky to figure out what to wear on an Alaskan cruise. Particularly when you need to balance the chilly, wet outdoors with the climate-controlled ship's interior.
My recommendations on what to wear on an Alaska cruise are based on our trip on the Norwegian Bliss in August. On our journey, we cruised the Inside Passage and stopped in ports in Juneau, Skagway, Ketchikan in southeast Alaska, and Victoria, B.C.
Of course, what you wear is also dependent on what shore excursions you choose. If you are visiting Alaska, I'll assume that you are doing more than just shopping in the cruise port or staying on the boat, and therefore need to be properly outfitted for excursions.
Alaska cruise excursions usually include activities such as hiking, kayaking, glacier hikes, visiting dog musher camps, and wildlife viewing. On our cruise we did a mix of activities on and off the boat including:
Sea kayaking
Sea plane + hiking to see bears
Train ride + 3-hour hike
Exploring port towns
Go karting
Laser tag
Running at the fitness center
Soaking at the spa and the hot tubs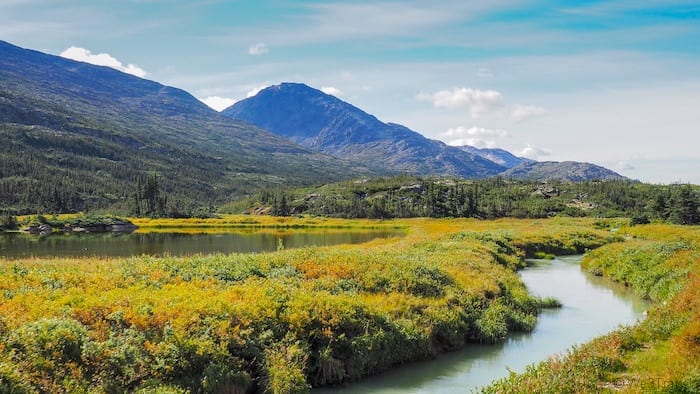 Luckily, an Alaskan cruise is a bit more casual than a Caribbean cruise or other cruises. Our cruise on the Norwegian Bliss did not include a formal night, but I'm pretty sure other cruise lines like Princess Cruises and others do have at least an optional formal night.
If you plan your Alaskan cruise packing list carefully, you can easily fit everything into one suitcase (each person) and those small cruise cabins don't seem to have much room, they are designed to fit a surprising amount in all their nooks and crannies. After you unpacking, you can shove those suitcases under the bed for the rest of the trip.
How Should I Dress on an Alaskan Cruise?
Note: This post contains affiliate links. If you click a link and make a purchase, I may receive a small commission at no cost to you.
So what should you wear on an Alaskan cruise? That was something I stressed about a lot when planning our Alaskan cruise. After all, if you forget something you are kind of out of luck, at least until you get to the first port. If you are having similar worries, hopefully, this guide will help.
I have also created a printable Alaskan cruise packing list and guide to what to pack for Alaska that includes things for the cabin, toiletries, and things like a good camera, zoom lens, cell phone chargers, battery packs, extra storage cards, plastic bags or Ziploc bags, bug spray, motion sickness meds, and more. Make sure to check out that article too for all of those extras that you might otherwise forget.
What to Wear on Days at Sea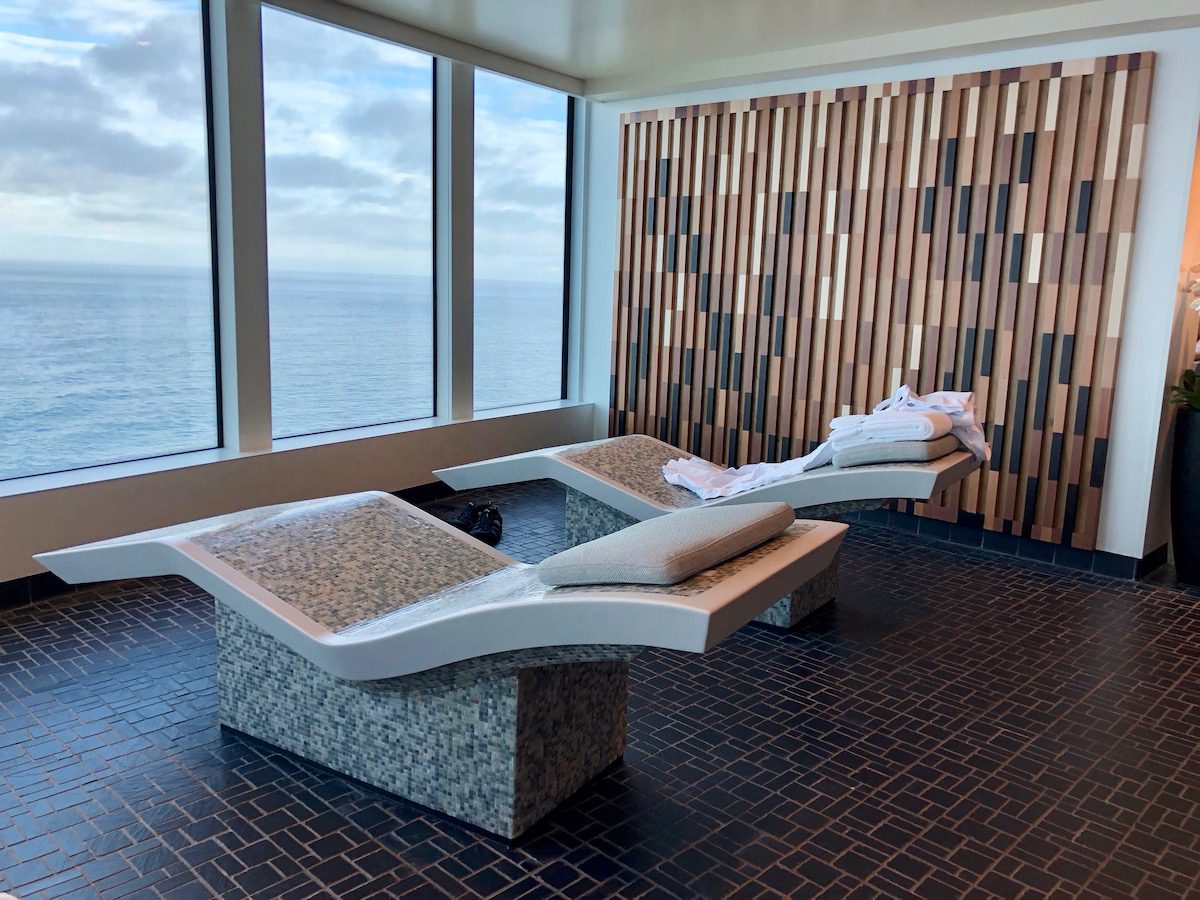 During days at sea, you will spend time enjoying the ship's facilities. Be prepared for the outside decks and balconies to be windy and chilly, unless you get lucky with a burst of sunshine.
Attire on board is pretty casual during the day: jeans or leggings, hiking pants, or exercise clothes are all appropriate. On top, you probably want to dress in layers with a long-sleeve t-shirt topped with a sweater, light fleece jacket, or a down vest. I would still bring one or two short-sleeve t-shirts and a pair of shorts just in case it is warm enough to enjoy the sun deck or your balcony.
Since you don't want to have to pack too many shoes, stick with either sneakers, flip flops, hiking boots, or flats which can be interchanged between the gym, spa/pool, outdoors, and dinner.
Whether you are sitting outside in the cold wind or in the observation lounge, you will probably want to have something cozy to snuggle up in. If you have room to pack a thin blanket, you will enjoy having that to curl up in while you are relaxing outside (or in the lounge.)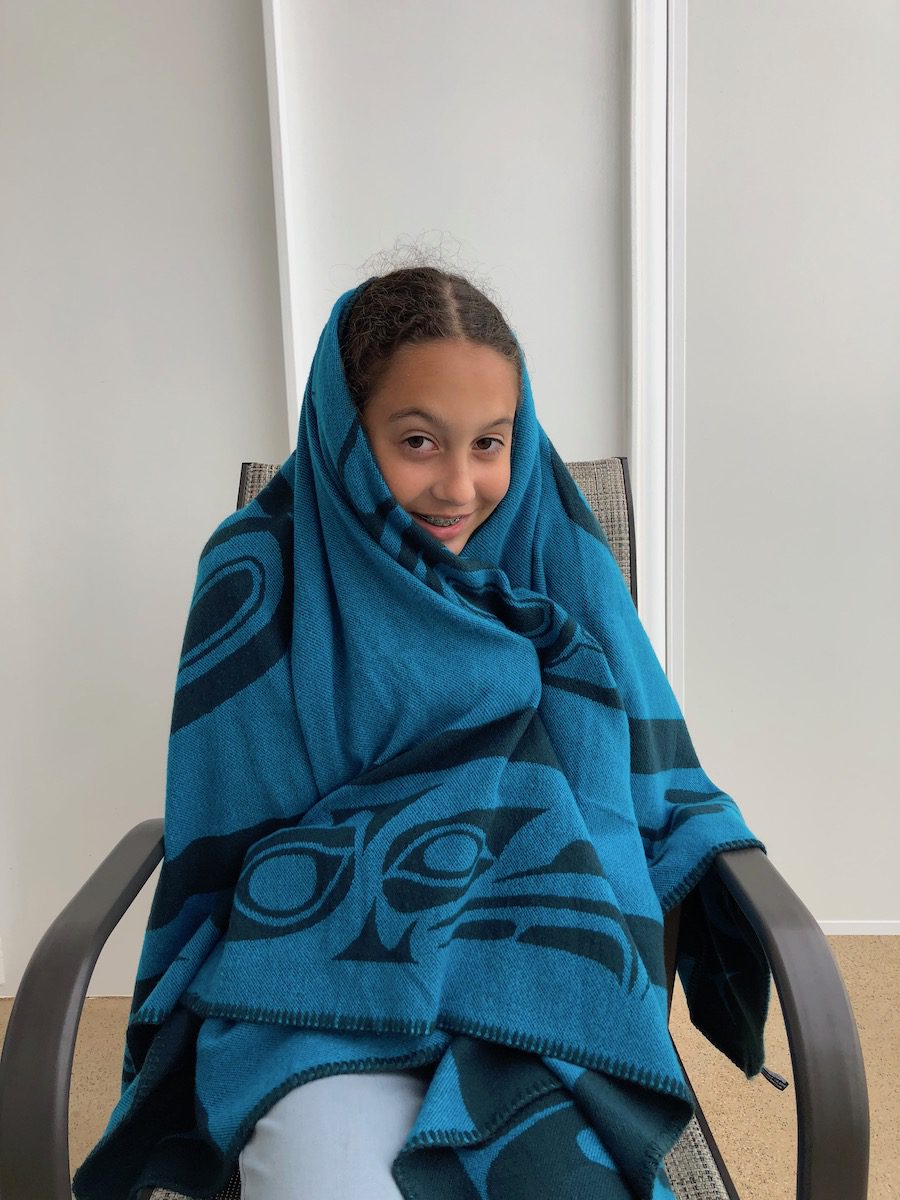 What to wear:
Pair of jeans / hiking pants / exercise pants / leggings
Sweat pants to lounge in or to throw over your bathing suit or exercise clothes as you walk back to your room
Warm socks
Long sleeve t shirts / base layer
Flannel shirt
Fleece / sweater / down vest / sweatshirt
Warm PJs / lounge wear
Bathing suit + something warm to cover up to walk from the hot tub / spa to your room
Flip flops
Sneakers / comfortable walking shoes
Slippers — you will enjoy having these in the cabin
Blanket scarf or wrap
Possibly: short sleeve t-shirt and shorts (to save room if you plan to use the fitness center just bring exercise shorts/t-shirts and use those if you have a warm day. You can always use one of the laundry rooms if you need during your cruise.)
See my complete Alaska cruise packing guide and printable Alaska cruise packing list!
What to Wear on Nights at Sea
You can leave your cocktail dresses at home if your cruise ship doesn't have a formal night. However, many restaurants do have a "no jeans or shorts" dress code policy in the evenings, although I'm not sure how tightly enforced these are, so you will need some dress pants or skirts and nicer tops and button-down shirts. If you really don't like dressing for dinner, most ships will have a more casual option. On our cruise, with the exception of the embarkation night, most people did dress a bit for dinner.
Expect to see a mix of dresses, dress pants, dress shirts, and blouses. Get as fancy as you would like, but to minimize your packing list, you can get away with just a couple of pairs of nice pants, a few nice tops/sweaters, and one pair of dress shoes that go with everything.
We found the restaurants and main dining room to be chilly and it is a good idea to bring a sweater or wrap in the evenings. Keep in mind that the ship photographers are available to take family photos so you may want to coordinate one nice outfit for each.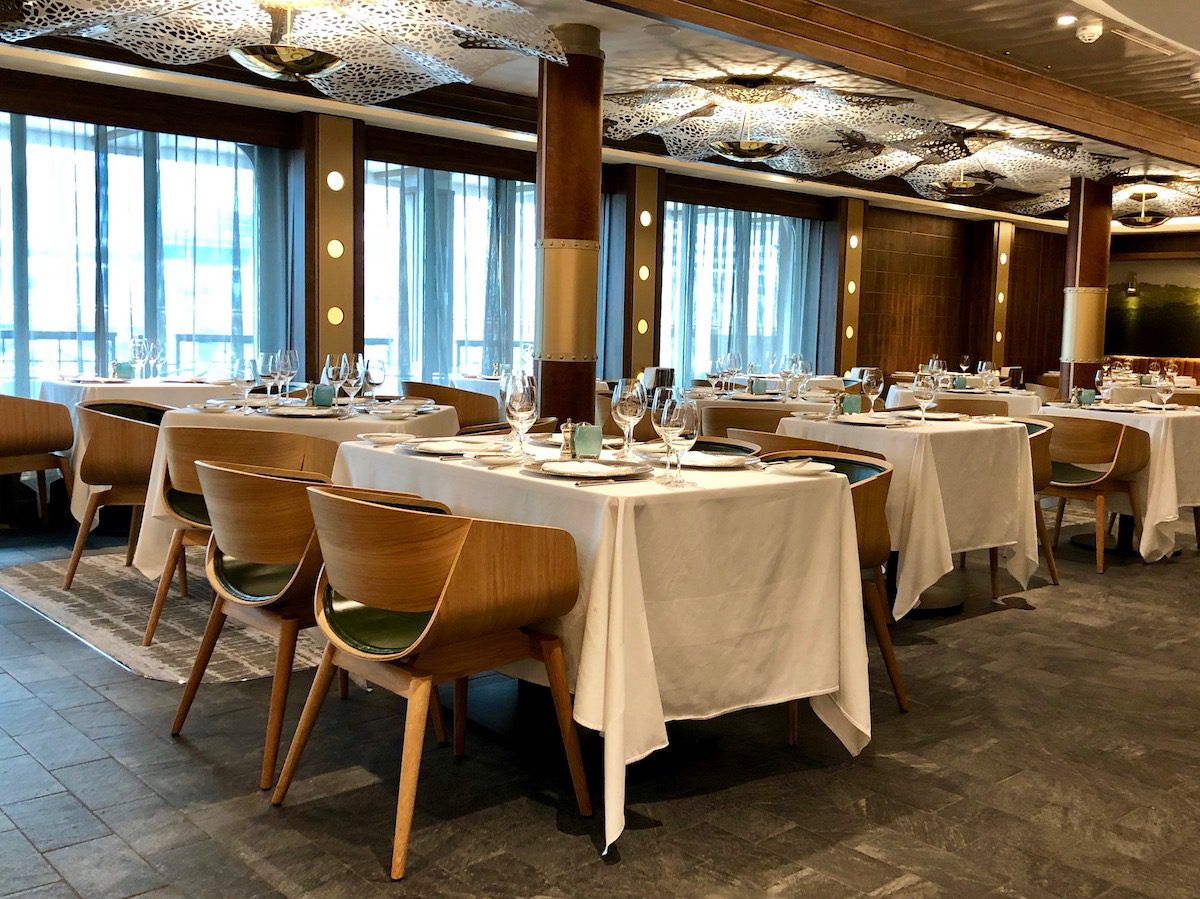 Some cruises do have theme nights or themed dance parties. On our cruise, we weren't aware of these in any of the pre-cruise information we received but those "in the know" on board came prepared.
There was a country and western night in the BBQ restaurant and bar one evening. I was surprised to see people decked out in cowboy boots, hats, and western gear. Even more surprised that they bothered to pack all of that just for one event. But if you love a good theme party, find out in advance what is happening during your sailing.
What to wear at night:
Nice dress pants or a skirt that can be worn multiple times or casual dresses (black pants are great because they go with so much)
Guys can wear dress pants or khaki pants
A few sweaters or nice tops (long sleeves are preferable) with button-down shirts for guys
A jacket or wrap
Comfortable dress shoes (you can bring a pair of heels but I prefer flats for walking around the ship and climbing all the stairs)
A small evening bag to fit your phone, key card, and necessities
What to Wear for Excursions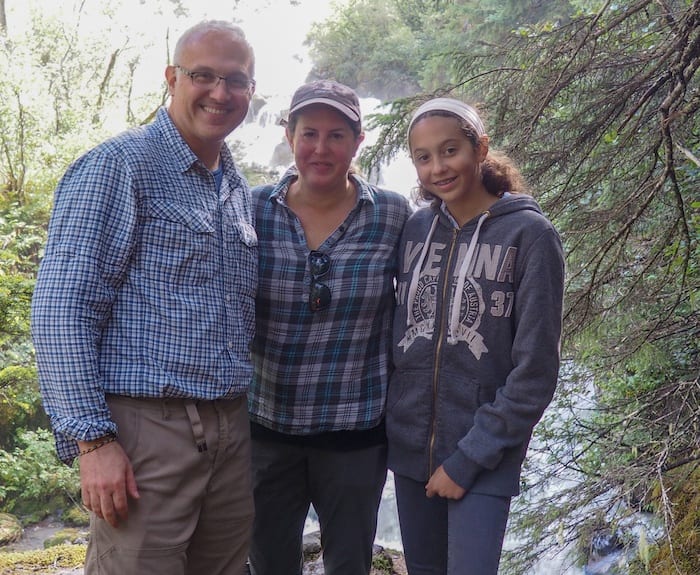 If you are doing anything too adventurous, check with the outfitter to see what gear they provide. For example, when we went sea kayaking it was raining pretty hard when we arrived and they provided everyone with rain boots, rain slickers, and a waterproof kayak "skirt." Likewise, our hiking tour guides provided everyone with a hiking pole but rain gear was up to us.
Most importantly, you want to be prepared for cold weather and rain. Of course, the weather is fickle and you may end up warm so dress in layers that can be added or shredded as needed. I know sometimes people are reluctant to invest in gear that they may not use again. I felt that way when we went to Iceland and everyone suggested that we buy rain pants. We were so thankful we had made that purchase and we have since appreciated having them on this trip and many others. The difference between warm and dry and wet and cold is the difference between happy and miserable.
If you are doing any active excursions, make sure you bring along a waterproof jacket and a good pair of waterproof hiking shoes, plus another pair of sneakers or casual slip on shoes to wear around the ship when you return in case your day shoes get wet or muddy.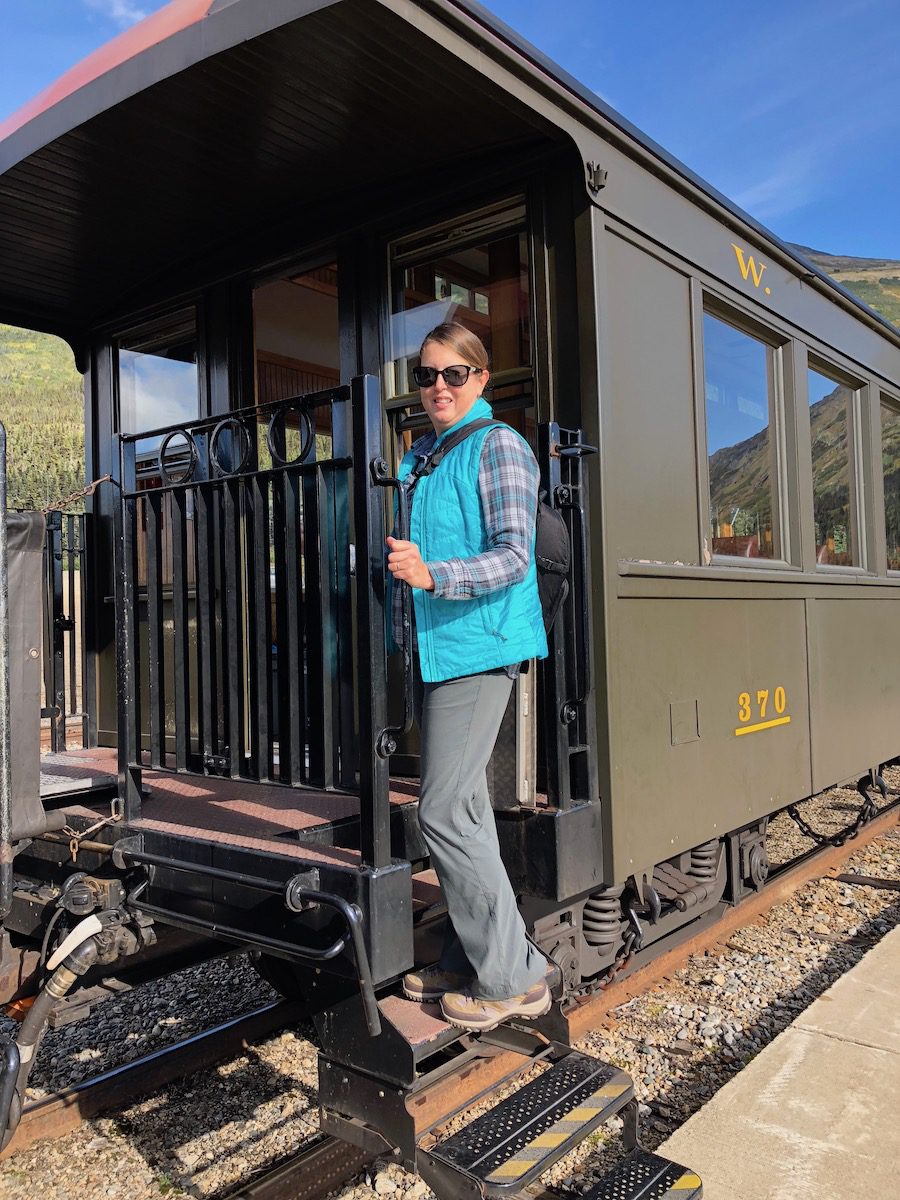 As an Amazon Associate, I earn from qualifying purchases.
What to wear on excursions:
Waterproof shoes or waterproof hiking boots with good traction
Hiking pants (don't wear jeans — those take forever to dry!)
Rain pants to slip over your hiking pants
Wool or synthetic hiking socks
Rain jacket or waterproof shell
Puffer coat (something small and packable that doesn't take up much space is ideal)
Long-sleeved t-shirt or thermal base layer
Flannel shirt or second layer
Baseball hat (waterproof if you can) or a warm hat
Day pack / waterproof backpack / dry bag to fit your essential items, camera, water bottle, wallet, portable chargers, and other necessities
Refillable water bottle
Umbrella
Thin gloves
Sunglasses
Bug spray / insect repellent
What to Leave at Home
So with all that stuff that you have to bring, what can you leave at home on a cruise to Alaska?
Black tie attire — double check with your ship but many Alaska cruise ships don't have a formal night and if they do, it is optional. So you can leave the cocktail dress, tuxedo, and heels at home, unless you want to get dressed up.
Shorts — ok, maybe bring a couple of pairs of easy-to-pack exercise or hiking shorts in case it is warm, but unless you get lucky with a warm week, you probably won't need them. And if you are brave enough to jump into the hot tub out on the deck or use the pool and waterslides, you will probably want to cover up and duck inside as soon as you get out of the water.
Straightening iron / curling iron / hair dryer — unless you really want to get dressed up for dinner, I would suggest leaving your straightening and curling iron at home. When you walk on deck, your hair is going to whip around in the wind. Also when you are outside, the rain or humidity will bring on the frizz. Plus you are likely going to have a hat on for part of the day. So do yourself a favor and just put your hair up and leave the products at home. If you really like to have your hair looking nice, go ahead and bring them or book an appointment at the salon, just be prepared to fight the mist, wind, and rain to keep your do looking fresh.
What do I pack for an Alaskan Cruise?
Looking for a full Alaska cruise packing list? Check out my full guide on what to pack for an Alaskan cruise and download a printable packing list! I hope you have a great trip and I'd love to hear if you found something to suggest or add to this list!
PIN THIS FOR LATER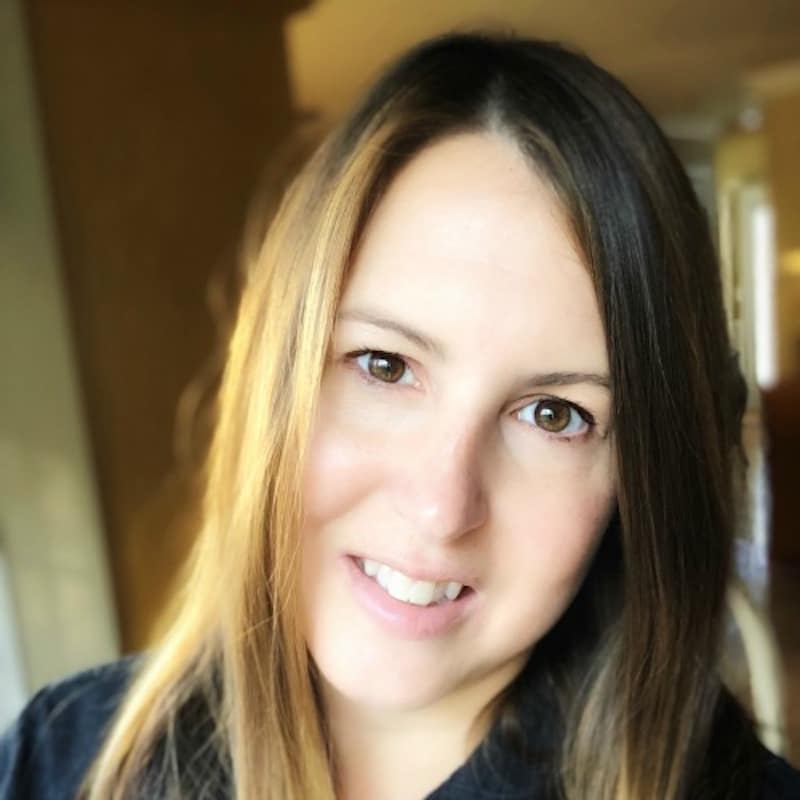 Tamara Gruber is the Founder and Publisher of We3Travel. A former marketing executive and travel advisor, Tamara is an award-winning travel writer and recognized expert in family travel. She is also the publisher of YourTimetoFly and the co-host of the Vacation Mavens travel podcast.