I don't know about you, but when I travel I don't like to cook. Instead, I enjoy exploring the destination through its food scene. And while Jasper may not be topping the charts as a foodie city, there are plenty of great restaurants from breakfast, lunch, and dinner. There are at least enough that we never used our kitchen at the Jasper House Bungalows for anything more than storing wine and snacks during our stay.
Before our Canadian Rockies trip we were wondering where to eat in Jasper so, as usual, we did the research to find out where to eat in Jasper National Park and wanted to share the results with you to help make your decisions and planning a little easier. If you are visiting during high season, I would recommend you make dinner reservations in advance as there are many large groups in town that fill up the restaurants.
Also keep in mind that food and drink prices are high (even with the favorable currency exchange rate with the U.S. dollar.) We also experienced many restaurants that were short staffed and service was slow. You could see how hard the servers were working, but they just had too many tables to manage. So try to have patience and give yourself plenty of time when eating out.
Where to Eat in Jasper for Breakfast
Coco Café
This café offers just a few tiny tables squeezed into its little space, but you could always eat outside or take breakfast to go if it is too crowded. The fare is just the right amount of crunchy to appeal to the hiker or hipster crowd, but enough greasy spoon to satisfy those that desire a hearty breakfast.
We split a smoothie and I had the scrambled egg breakfast, with eggs, homefries, toast, and sausage – enough to tide me over through lunch. Hannah had the Huevos Rancheros wrap, which was like a breakfast burrito, and we had to save the second half for another day.
Coco Café is located at 608-B Patricia St, Jasper, AB
Waffle Hut
The Waffle Hut at Maligne Lake is the perfect spot to grab breakfast or lunch before spending time at the lake during the summer or before taking a boat ride to Spirit Island. There is a selection of sweet and savory waffles, plus coffee and tea. You can even get waffles and ice cream. We tried both the strawberry and blueberry waffle options and they were decadently delicious!
Waffle House is located at Maligne Lake, Jasper
Where to Eat Lunch in Jasper
Maligne Wilderness Kitchen
Maligne Wilderness Kitchen is located near Bridge 1 at the Maligne Canyon. This restaurant has a stylish design using lots of natural materials that draw you in and make you want to stay a while. We ate on the patio, which also has patio heaters for when it is cool. Inside there is a large stone fireplace so I can see it being quite cozy in the winter too.
The food features local ingredients with upscale comfort food. Hannah enjoyed the pulled pork sandwich and fries, and I went for the shredded chicken sandwich with a side of mac and cheese. If you go, make sure you try the side of mac and cheese. It is rich enough to be a whole meal.
Maligne Wilderness Kitchen is located at Maligne Lake Rd, Jasper, AB T0E 1E0
Lake House
Our original plan was to have lunch at the Lake House at Maligne Lake and then have dinner at the Maligne Wilderness Kitchen. However, our waffles from the Waffle Hut filled us up so much that we changed our plan and had lunch at the Maligne Wilderness Kitchen and then headed into Jasper for dinner instead.
But, if you are hungry for more than a waffle while at Maligne Lake, the Lake House is owned and operated by the same company as the Waffle Hut and Maligne Wilderness Kitchen so I would expect the food to be quite good. The view on the patio overlooking the lake is also beautiful, especially on a nice day.
Lake House Cafe is located at Maligne Lake
Jasper Food Tours Peak Nic
Our favorite lunch was our "Peak Nic" with Jasper Food Tours. I wrote about this experience in detail when I talked about things to do in Jasper, but it was a trip highlight! It consisted of a hike and a backcountry cooking lesson. (Note: our experience was hosted by Jasper Food Tours. All opinions are my own.)
Our lunch with a view of the Rocky Mountains included dal, rice, chili, bannock (fry bread), and chai. It was such a fun experience and a delicious meal (win-win!)
Where to Eat Dinner in Jasper
Tekarra Restaurant
Our dinner at Tekarra was my favorite dining experience in Jasper. The cuisine was surprising given the setting, but the restaurant at this rustic-looking lodge was quite impressive and a good fine dining option. The wood interior and soft lighting would also make for a a nice romantic dinner.
I had the bison short ribs, which were braised in Saskatoon berries, molasses, and herb tomato, served with mashed potatoes. It was delicious — so soft and tender. Hannah tried the beet and goat cheese salad but was still hungry so we shared the chocolate tart for desert.
Tekarra Restaurant is located at the Tekarra Lodge, Hwy 93A S, Jasper, Alberta
Earls Kitchen + Bar
We first ate at Earls Kitchen + Bar when we were in Victoria on our Alaska cruise and I didn't realize it was a chain until I saw it in Jasper. Our original plan was to have dinner on our first night at Jasper Brewing Company but then we saw how long the line was and started searching for another option. When Hannah saw Earls she remembered how much she liked the food in Victoria and asked to go there.
She really enjoyed her butter chicken and rice. My meal was fine too and the service was good compared to how slow it was at other dinners in town (especially at Authentic Burger, service there was so horribly slow that I can't even put it on this list.)
Earls Kitchen + Bar is located at 600 Patricia St 2nd Floor, Jasper, AB T0E 1E0
A couple of others that have come recommended but we didn't have a chance to try include The Raven Bistro, a mediterranean restaurant, and the De'd Dog Bar and Grill, for a local's hang out. Of course if you want a more formal setting or afternoon tea, you have to check out the Fairmont Jasper Park Lodge.
Visiting Jasper and Banff? Read more:
PIN THIS FOR LATER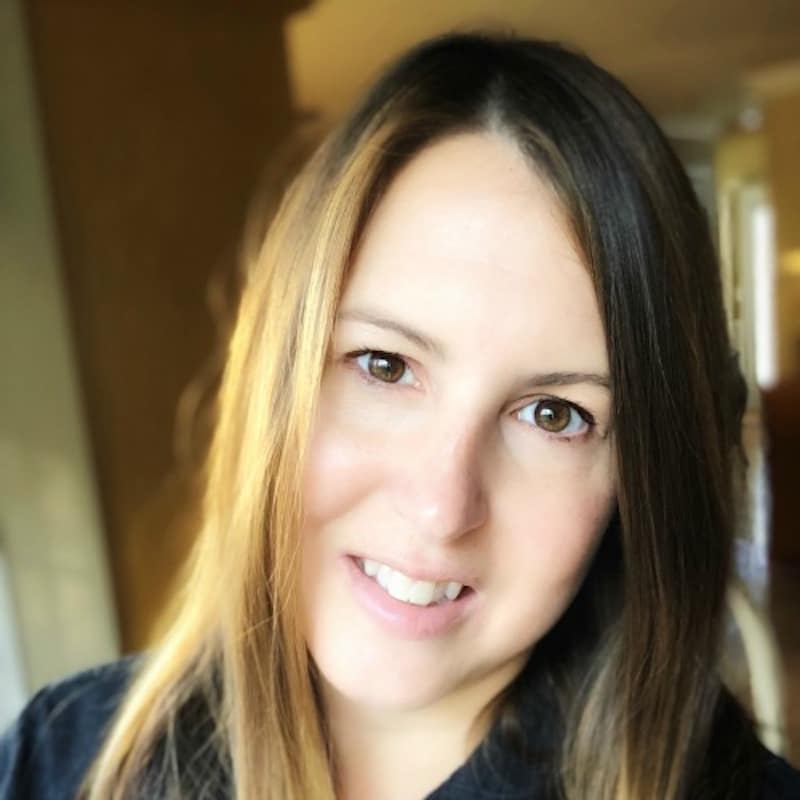 Tamara Gruber is the Founder and Publisher of We3Travel. A former marketing executive and travel advisor, Tamara is an award-winning travel writer and recognized expert in family travel. She is also the publisher of YourTimetoFly and the co-host of the Vacation Mavens travel podcast.