Even though each trip we take has a budget, we aren't typically what you might call "budget travelers." We live in that zone between budget and luxury and depending on the trip, we migrate closer to one end of the spectrum or the other.
I knew from our first trip to Walt Disney World that theme parks were expensive, but I forgot just how expensive it could be. How much a trip to Universal Studios costs really surprised me. We definitely underestimated our Universal Orlando budget.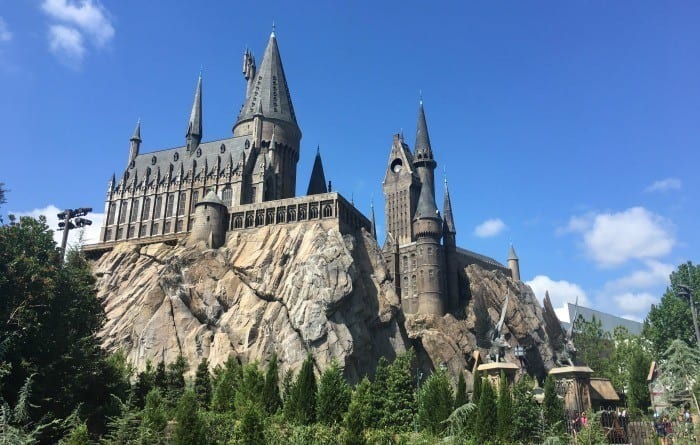 We were squeezing in a quick side trip to Orlando when we were already in Florida to visit family for Thanksgiving. I really didn't want to blow our annual vacation budget on this side trip, but we've been really wanting to visit Universal Studios Orlando since they opened The Wizarding World of Harry Potter Diagon Alley.
At 11, our daughter had read all the books and we'd watched all the movies together and she was just as excited to see The Wizarding World of Harry Potter as we were. With limited vacation time, this was the perfect opportunity to go, so we decided to pull the trigger before really looking at all the costs.
When we added everything up, we took in a big gulp of reality. Even a quick two-day trip to Universal Studios with our small family of three can be exorbitantly expensive.
So for anyone contemplating a trip to Universal Orlando, I thought I'd give a report of our trip expenses to help in your planning. But keep reading until the end because I am going to give you some tips on how you can save on your trip!
Universal Orlando Budget
Now, let's take a look at what our two days and two nights Universal Studios vacation cost. Keep in mind that this was in November 2015 and prices may have changed. Please use this as a general guide and check websites and hotels for current pricing.
Airfare
Our airfare for three people was $1740.50 on Southwest. Keep in mind that this was over Thanksgiving when prices are higher. We also purchased the EarlyBird Checkin option on Southwest to make sure we could get seats together.
I'm sure if we went at a non-holiday time we could have gotten much cheaper flights. We have found flights to Orlando on Frontier for under $50 per person (before seat selections, bags, etc.). If you travel during the off season or use one of the many budget airlines that service the Orlando area, I'm sure you could get flights for $250 a person round trip, saving you almost a $1,000 right there.
Hotel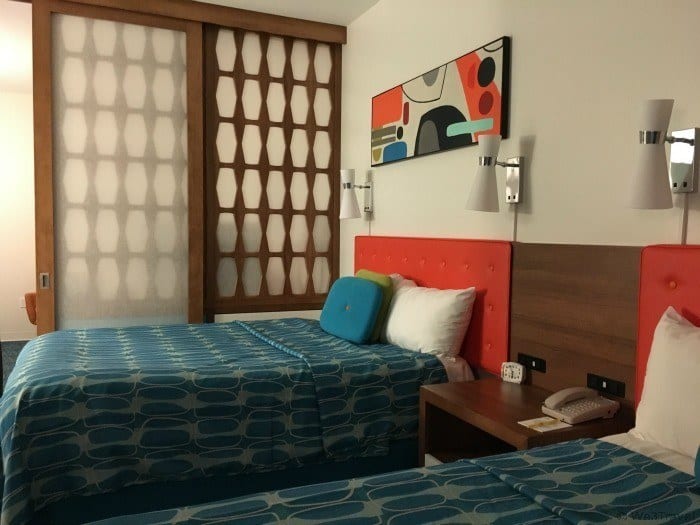 We spent two nights in a Tower Family Suite at the Cabana Bay Beach Resort, which is the value resort at Universal Orlando. Again, this was over Thanksgiving so prices might be slightly higher than usual at a total of $585.82.
While this didn't give us free Express passes (read my Universal Orlando tips post to see if you should get these), it did provide us early admission to The Wizarding World of Harry Potter.
Food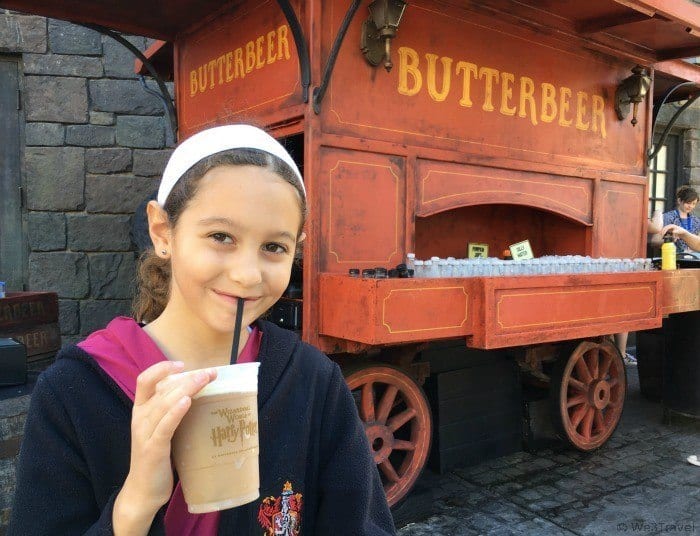 Since we are foodies, we probably spent more than some on food, including splurging on a meal at Emeril's in CityWalk on our first night. We spent a total of $355.57 on food.
Just for comparison, our lunch at the Leaky Cauldron cost $49.53 and our lunch at a quick-service restaurant in Islands of Adventure cost $38.49. Plus, each butter beer cost $6.50, and bottles of water cost $2.75 (TIP: bring your own refillable water bottle!)
Tickets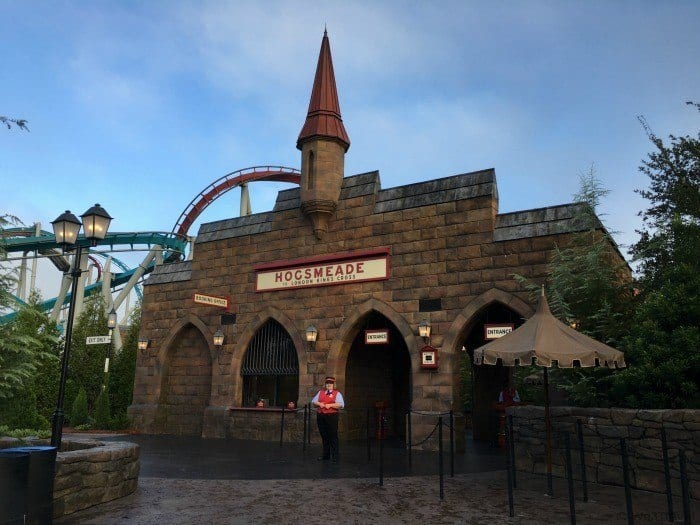 We purchased three, two-day park-to-park tickets (to be able to ride the Hogwarts Express) and one-day of Express Passes for $846.63.
If you have a larger family, you may want to stay at one of the Universal Orlando hotels that offer vacation packages that include free Express Passes and it may work out better than purchasing separately. (Also see my tips for discounted tickets below.)
Locker rentals & people dryers
For most of the rides at Universal, there are free lockers available to store your loose items for the duration of the ride. However, if you want longer-term storage, or storage for wet rides that don't offer lockers, there are also pay lockers around.
If you are visiting when it is chilly, there are also people dryers to dry off quickly after water rides. We spent a total of $9.00 on these.
Car rental
If you are staying on property, you really don't need to rent a car. You can take an Uber from the airport and then use the resort shuttles to get to CityWalk (or many of the Universal Orlando hotels are within walking distance or a boat ride to the parks and CityWalk.)
However, since we were driving up from visiting family in Delray Beach, we rented a car with a one-way drop off (picking up in Fort Lauderdale and dropping off in Orlando) for $135.35.
Souvenirs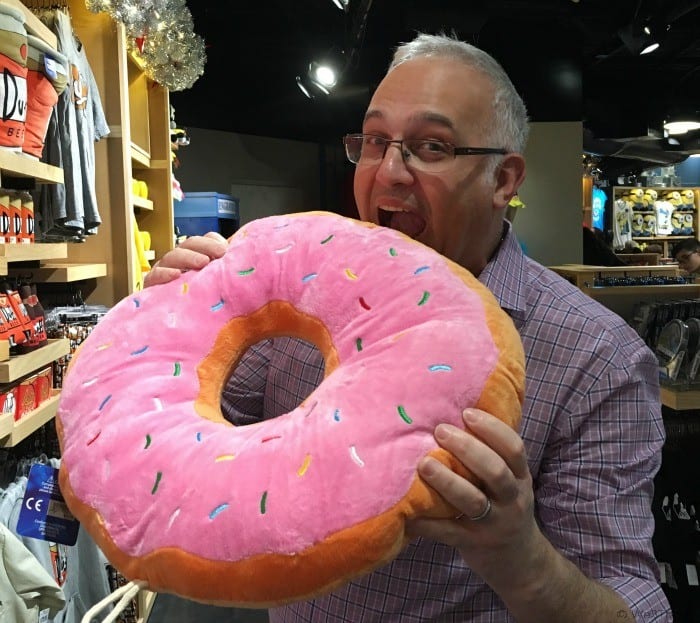 Obviously souvenirs are optional but they make it hard to avoid wanting some with a gift shop at the exit of most rides. For us, the souvenirs we bought replaced our holiday gift giving so we splurged a bit and spent $347.75.
To give you an idea what this bought it included a wand ($50), two sweatshirts (about $55 each), three t-shirts, one pygmy puff, and a chocolate frog. See my post on the best Harry Potter Souvenirs at Universal Orlando.
Total Trip Cost
Our total trip cost was $4020.62.
WOW that's a lot to bite off! Obviously there are tons of ways that we could have cut costs, especially on our food budget (as always, we overspent here) and souvenirs, but still — theme parks are expensive.
I don't regret it at all because we had a fabulous time, but we won't be going back every year either– there are just too many other places to visit.
I hope this was helpful for your own trip planning! You can also find my budget guides for Italy, Iceland, Ireland, London, and Paris.) Also, get a sense for the average family vacation costs.
Now let me tell you how you can save some money on your trip…
Money Saving Tips for Universal Orlando
Note: This post contains affiliate links. If you click a link and make a purchase, I may receive a small commission.
Stay at a hotel with a kitchenette and prepare some meals in the room — the Cabana Bay Beach Resort's family suites are good for this.
Alternatively, you can always look to rent a condo or vacation home with FlipKey.
Stay at a hotel that includes Express Pass tickets (see my Universal tips post for details about how to figure out if this will save you money.)
Get discounted theme park tickets from Undercover Tourist or Getaway Today.
Stop at a grocery store and stock up on snacks and drinks — they do check all bags going in to CityWalk but we carried in a water bottle a couple of times.
Stay off-site if you really want to save (but you'll miss out on the benefits like early admission). Check these hotels closes to Universal Orlando.
Set a souvenir budget before you go. It is VERY easy to get tempted when every ride ends in a gift shop.
Save your souvenir budget for those special experiences that you can't get elsewhere. For example, you can buy robes every Halloween — you don't need to get these at the park, but if your child has her heart set on a Pygmy Puff, pony up for it at the Weasley's Wizarding Wheezes for the special naming ceremony.
Purchase a special interactive wand on eBay before you go…you'll save about $20 per wand. BUT, if you do get selected at Ollivander's Wand Shop, you will probably succumb to temptation and purchase the wand that selects you. If you do, you can always sell yours on eBay after!
If you have to fly, set an alert to find a cheap airfare using Airfarewatchdog.com.
Consider purchasing the Universal Quick Service Dining Plan for the days you will be eating in the parks.
Check Groupon and Living Social for deals in Orlando.
Best of Orlando also offers discounted tickets on theme parks, shows, and other attractions in Orlando.
PIN THIS FOR LATER