Pennsylvania Dutch Country is a region in South Central Pennsylvania that encompasses eight counties, including Lancaster's Amish Country, the state capital of Harrisburg, Hershey (the Sweetest Town on Earth), and Gettysburg. This area is home to descendants of a large German population who came to the United States to escape religious persecution. Today, there are large Amish and Mennonite communities, which contribute to the unique deliciousness of PA Dutch Foods.
Since I love finding the best local foods when I travel, I make a point talk to locals and get recommendations and then explore through my belly. When visiting PA Dutch Country, I ate until I could eat no more, which is pretty common at the amazing smorgasbord restaurants around the region. Food is a big part of Pennsylvania Dutch culture, as many community gatherings happen around shared table.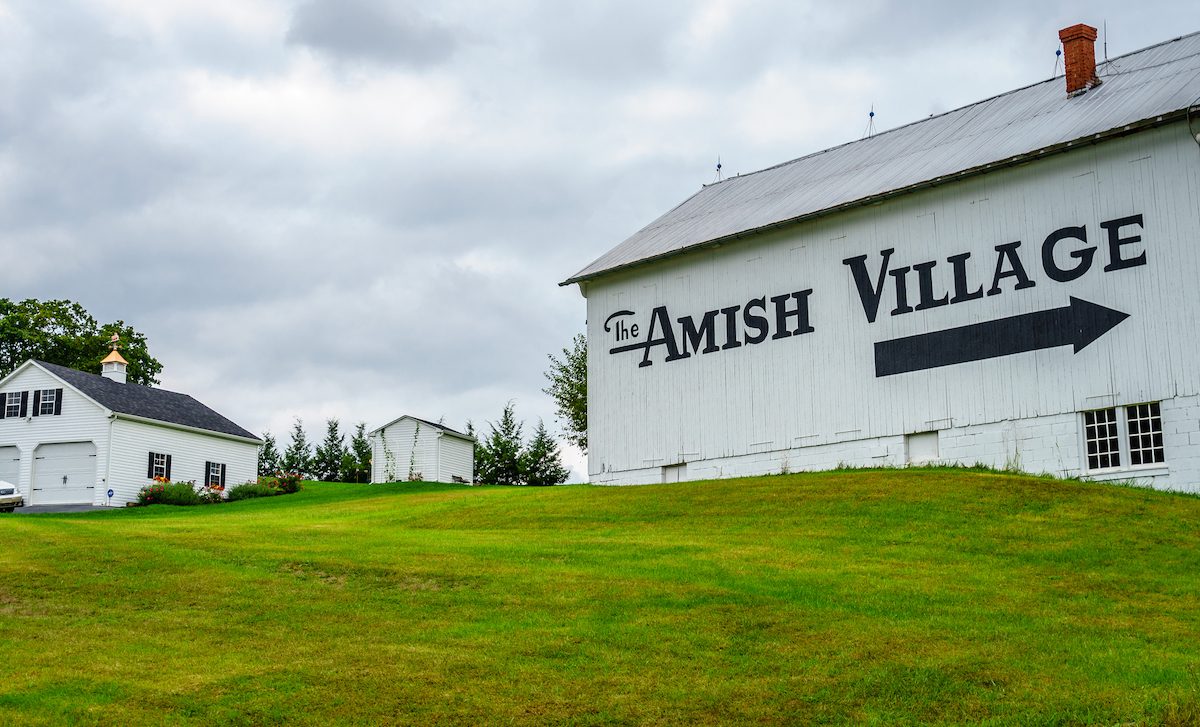 Must-Try PA Dutch Foods
If you want to know the must-try Pennsylvania Dutch food, check out this list of what to eat and where to find the best Pennsylvania Dutch cuisine.
Shoo-fly Pie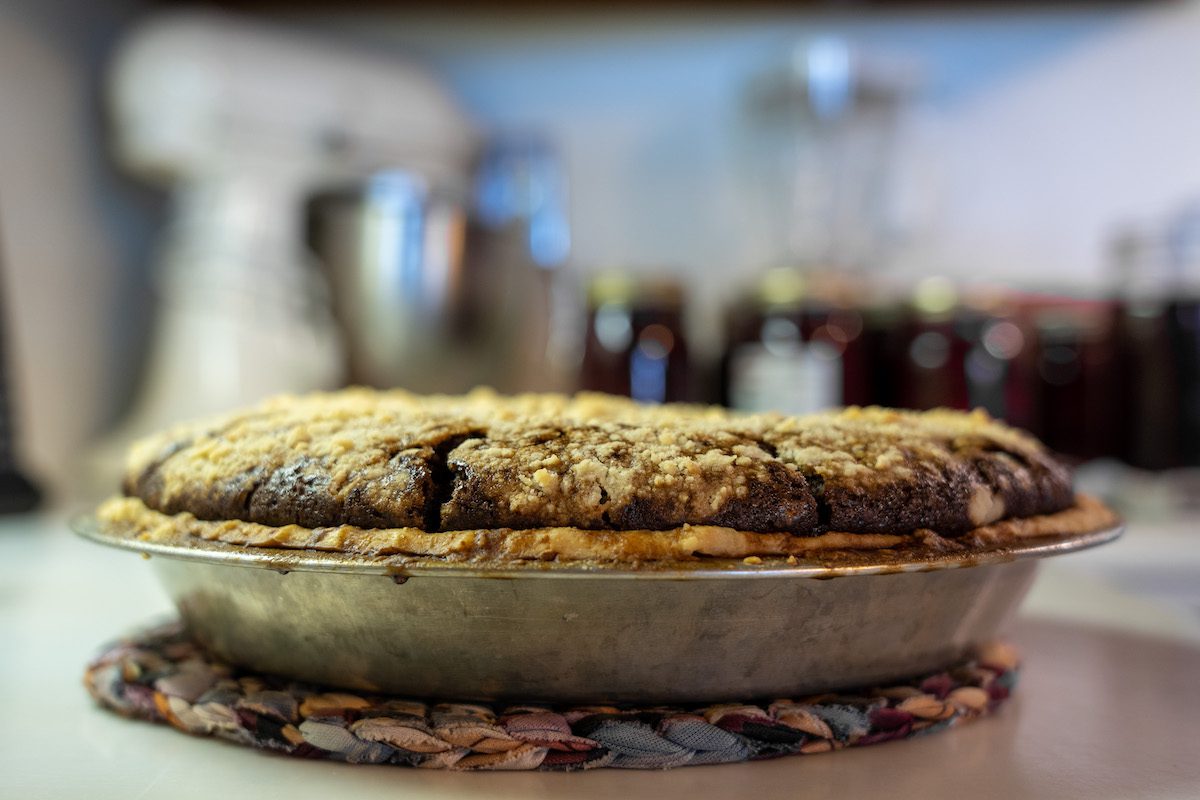 Growing up in Central New Jersey, my family would often visit a farmer's market where Amish women would have a stand selling shoo-fly pies. I used to love these sugary, gooey, slices of pie and looked forward to our visits every time to get another slice of this comfort food.
Dutch Haven in Ronks, PA is the original shoo-fly bakery, famous for its shoofly pies since 1946. This regional specialty supposedly gets its name from the sweet molasses, which attracts flies that have to get shooed away. It has a crumb topping and brown sugar and molasses gooey bottom in a flaky pie crust. It reminds me a bit of a chess pie that I tried in Kentucky or a bit like French sugar pie.
Whoopie Pies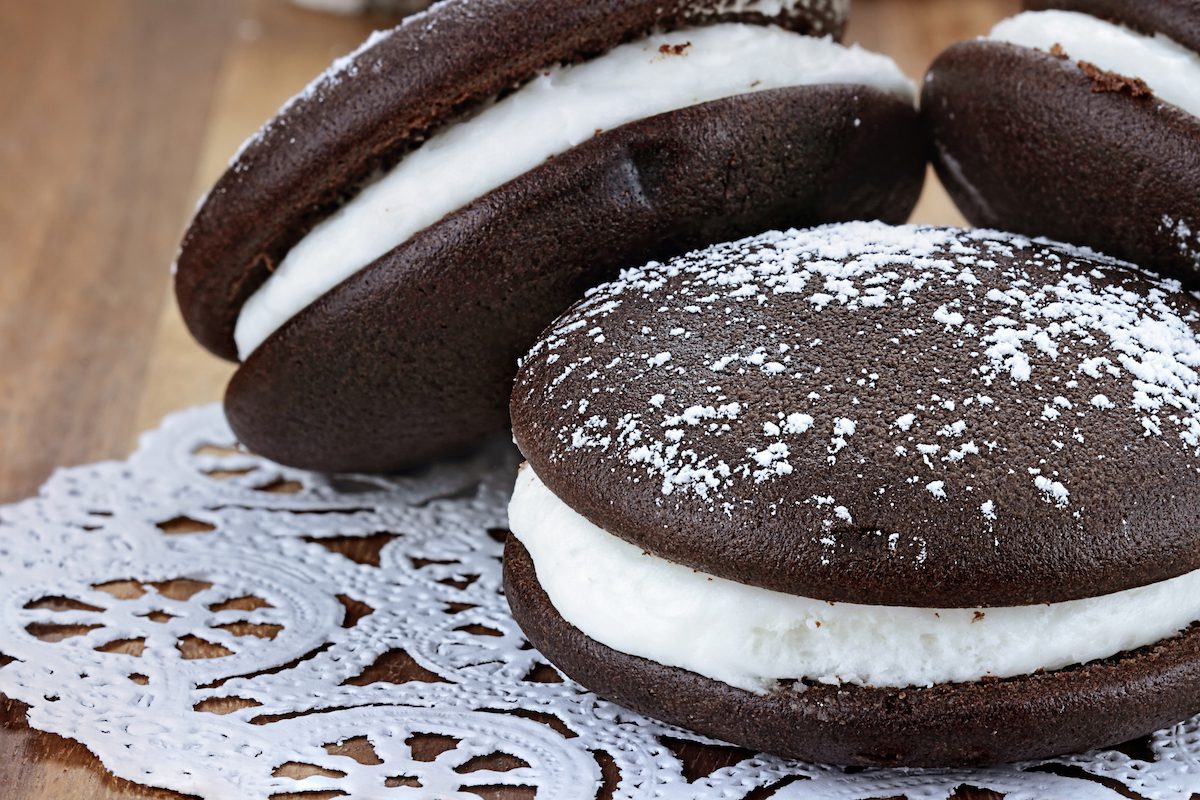 Pennsylvania, Massachusetts, and Maine all lay claim to inventing the whoopie pie. But whether you call them whoopie pies, moon pies, black moons, or gobs, they are all basically the same dessert. They look like a big puffy Oreo, with soft chocolate cake tops and bottoms with a load of white cream in the center. Of course, they can come in all flavors and combinations these days.
The Bird-in-Hand Bakery offers many kinds of pies and cakes but is also famous for its whoopie pies, which is a PA Dutch tradition. It's believed that whoopie pies were first made from leftover cake batter, and Amish legend has it that, when children and even farmers would find the delicious treat in their lunch pail, they'd yell out "Whoopie!"
Pretzels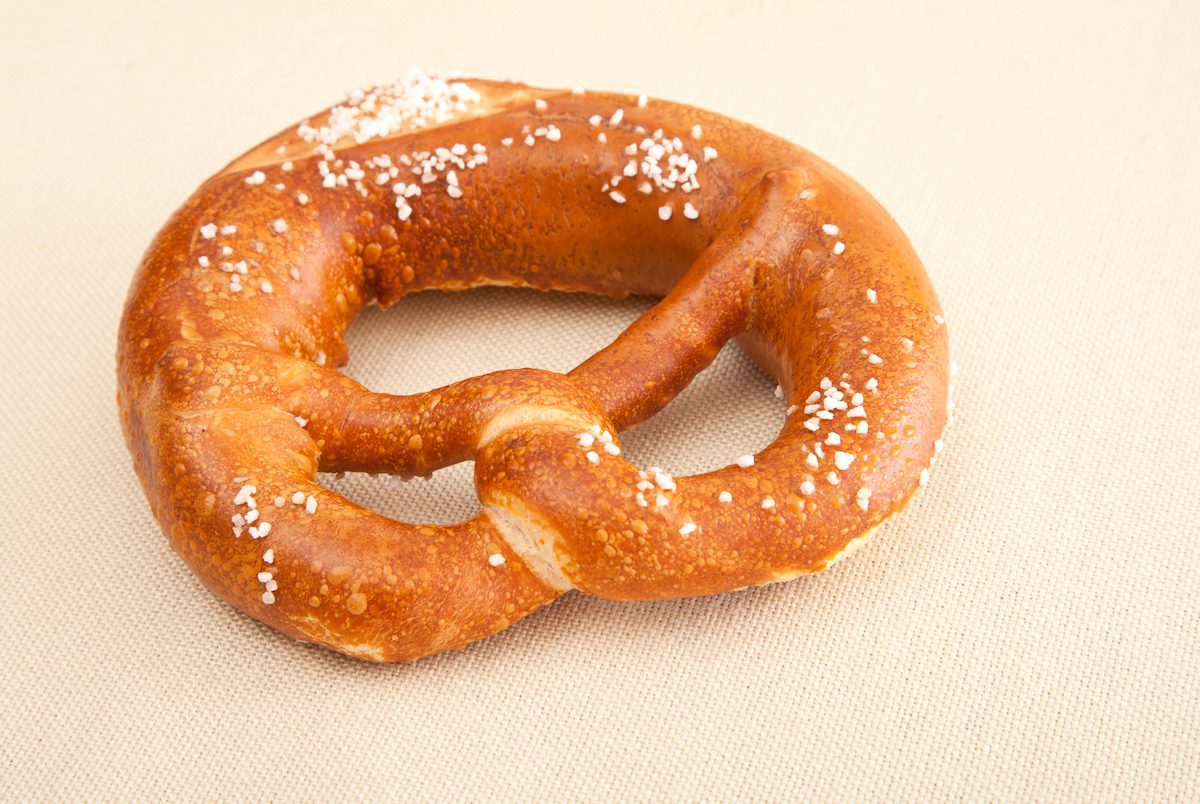 Dutch, hard, thin, soft…there are as many places to sample pretzels in PA Dutch Country as there are types of pretzels. You can even take a pretzel factory tour and see the production in action!
Some options are the Julius Sturgis Pretzel Bakery, Intercourse Pretzel Factory, and Hammond Pretzel Bakery (the oldest continuously family operated hand-made pretzel factory in the country) among others.
Sticky Buns
My mom always makes sticky buns on Easter morning and I look forward to that ooey, gooey, raisiny treat. Apparently this is another PA Dutch speciality and you can find this addictive treat at Mr. Sticky's Homemade Sticky Buns or at S. Clyde Weaver.
S. Clyde Weaver is also a great spot to pick up regional food like Lebanon Bologna, hot ham and cheese chowder, smoked bacon, Utz potato chips, local cheddar cheeses, scrapple, and apple butter.
Chicken Pot Pie
Sure you can get chicken pot pie everywhere, including the freezer section at your local grocery store. What makes the PA Dutch version different is that there isn't any crust. Instead, the mixture of chicken, carrots, and potatoes are topped with large square noodles. It kind of reminds me of chicken and dumplings that you would get in the South.
A great spot to get a sample is at Dienner's Country Restaurant in Rocks.
Ham Balls
This one is truly a head-scratcher as I guess it is a play on a pineapple-glazed honey ham, but ham balls are a mix of ground pork and ham served with a sweet pineapple glaze. You can give it a try at Bird-in-Hand Family Restaurant and Smorgasbord in the town of Bird-in-Hand (yes, PA Dutch Country has some very interesting town names!)
Apple Dumplings
There are many great bakeries in Pennsylvania Dutch Country that serve apple dumplings, including Zig's Bakery and Lititz. This Amish treat is also served as a breakfast item. It is a simple dish of with a whole apple (peeled and cored) filled with butter, sugar, and spices, and then wrapped in pie dough and served with a syrupy sauce.
Chicken Corn Soup
Chicken corn soup is one of the ultimate comfort foods in Lancaster and Pennsylvania Dutch Country. It is made with tender chicken, sweet corn, rivels (like small dough dumplings — although some versions use egg noodles), and hard-boiled eggs.
Smorgasbord
For a little bit of everything else, like chow chow, pepper jam, fried chicken, cinnamon raisin bread, chicken pot pie with noodles, brown buttered noodles, chicken croquettes, pork and sauerkraut, and so much more, stop by an authentic Amish smorgasbord like Miller's Smorgasbord or have the Amish Feast at Plain and Fancy Farms.
For more PA Dutch staples, try Country Table in Mount Joy, where the chicken pot pie, chicken croquettes, ham loaf and roast turkey dinner are all recommended!
Other local recommendations include:
Picking up some Groff's sweet bologna at any neighborhood market
Try pickled beet eggs (basically just hard-boiled eggs pickled with beets and choppedonions)
Stopping by Root's Country Market and Auction (on Tuesdays), Central Market Lancaster, the oldest, continuously running public farmers' market in the country, or the Green Dragon Farmer's Market for produce, sweets and pretzel sandwiches (at the Green Dragon)
Homemade ice cream at Boehringers Drive-in in Adamstown
Visiting Lapp Valley Farm Creamery around 4pm to watch them milking the cows and then trying their ice cream
Go to breakfast at Bright's in Ephrata for the dippy eggs and scrapple
Save this to Pinterest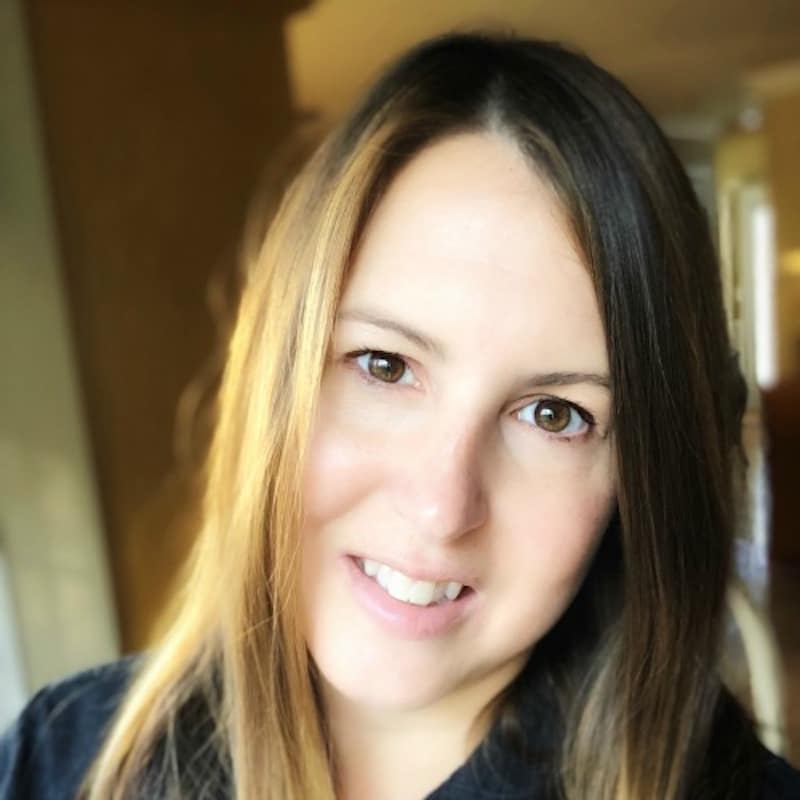 Tamara Gruber is the Founder and Publisher of We3Travel. A former marketing executive and travel advisor, Tamara is an award-winning travel writer and recognized expert in family travel. She is also the publisher of YourTimetoFly and the co-host of the Vacation Mavens travel podcast.