It took me a while to write this article because I have been trying to articulate my thoughts about our weekend in Lake George last summer. As a kid, I spent my family vacations in Vermont and each year we would drive by Lake George on my way up to my grandmother's house. At the time, the lake cabins and touristy destinations like Six Flag's Great Escape looked so fancy to me, a kid who hadn't ever stayed in a hotel.
Later in life, I'd heard so many people talk about vacationing in Lake George that I expected something different than what I found. I actually expected a town similar to what Hannah and I found in Lake Placid earlier our mother-daughter summer road trip. Instead, I found that it much more resembled my days down at the Jersey Shore, replete with tacky shops, arcades, and overpriced tourist restaurants.
Yet, the lake itself is beautiful and there are some real gems here if you go with the right expectations about the town.
What to do on a Weekend in Lake George
Steamship Ride on the Lake
You simply can't miss getting out on the lake and the easiest way to do so is on one of the many steamships constantly prowling the waters. I'd recommend doing this early in the trip when the novelty of hearing the ubiquitous organ music and steam whistle hasn't worn off. You really have your choice when it comes to the length of the cruise, time of day, etc. We took the Minnehaha from Lake George Steamboat Company.
Lake George Steamboat Company is located at 57 Beach Road, Lake George, NY 12845. A pay parking lot is available across the street. Be sure to arrive early and purchase your ticket in advance.
Million Dollar Beach
You need to pay to park here and parking is limited so if you can walk, that is a good choice. This man-made beach is located on the south end of the lake, in the town of Lake George. There are lifeguards on duty, as well as a snack bar, bathrooms and showers. Admission is free, but you will want to bring your own beach blanket, towels and chairs though. The water is pretty mild in the summer and also calm and fairly clear, making it fun for family swimming.
Fort William Henry
History buffs and kids will enjoy a short visit to Fort William Henry, which was constructed in 1755 as a British outpost to protect the colonies farther south from the French. This site has had a violent history, most notably retold in James Fenimore Cooper's Last of the Mohicans. In addition to the history lesson, kids can dress like soldiers, explore the barracks, and watch a musket and cannon demonstration.
Fort William Henry is located at Canada Street, Lake George, NY 12845.
Prospect Mountain
You can hike or drive up to the top of Prospect Mountain for beautiful views of the lake and mountains beyond. There is a $10 entry fee is you are driving and multiple viewpoints to stop on the way to the 2,030 foot summit. You can also hike up Prospect Mountain for free.
To find the hiking trail, in Lake George Village, turn west from Route 9 onto Montcalm St. and proceed 5 blocks to Cooper St., turning right one block to West St., and then left one block to Smith St. where you turn left again. Up a short distance is an elevated walkway that crosses over the Adirondack Northway (I-87) and begins the footpath.
Go! World Awareness Children's Museum
If you are looking for a rainy day activity with children under 10, or just want a break from the lake, be sure to check out the Go! World Awareness Children's Museum. This small but well-designed museum opens in 1988 to feature international art, fashion, music, dolls and toys.
I'm an advocate for raising globally-aware kids and if I lived nearby, this would be a place I'd visit regularly with young kids. There are many hands on activities representing many different cultures and countries. Be sure to stop by The Silo Restaurant for breakfast or lunch when you go and definitely get a sticky bun!
Go! World Awareness Children's Museum is located at 89 Warren Street, Glens Falls, NY 12801.
Where to Stay in Lake George
Ideally you would want to rent a beautiful lake house with waterfront access. But, if that isn't in your budget or it just doesn't make sense – like for the two of us just spending two nights – there are a number of hotels/motels in downtown Lake George. We were pleasantly surprised with our stay at Surfside on the Lake.
From the outside, it looks like a typical beach motel. However, it has been recently (and colorfully!) refurbished so everything was fresh and clean. We enjoyed having a small kitchenette, allowing us to reheat some leftovers on a night when we were too tired to go out. And while our balcony overlooked the parking lot, many people made use of their balconies or terraces for eating, drinking or enjoying the sun.
Surfside offers a pool as well as a small lakefront beach. While barely big enough for swimming as it is sandwiched between docks, they do offer kayak and paddleboard rentals, allowing you to enjoy as much of the lake as you would like. If you just want to swim in the lake, you may be better off going over to Million Dollar Beach.
Surfside on the Lake is located at 400 Canada Street, Lake George, NY 12845.
Do you have any recommendations for a weekend in Lake George?
PIN THIS FOR LATER
Note: Our visit was hosted by I Love New York and Visit Adirondacks and our stay at the Surfside on the Lake was complimentary for purposes of this review. All opinions are my own.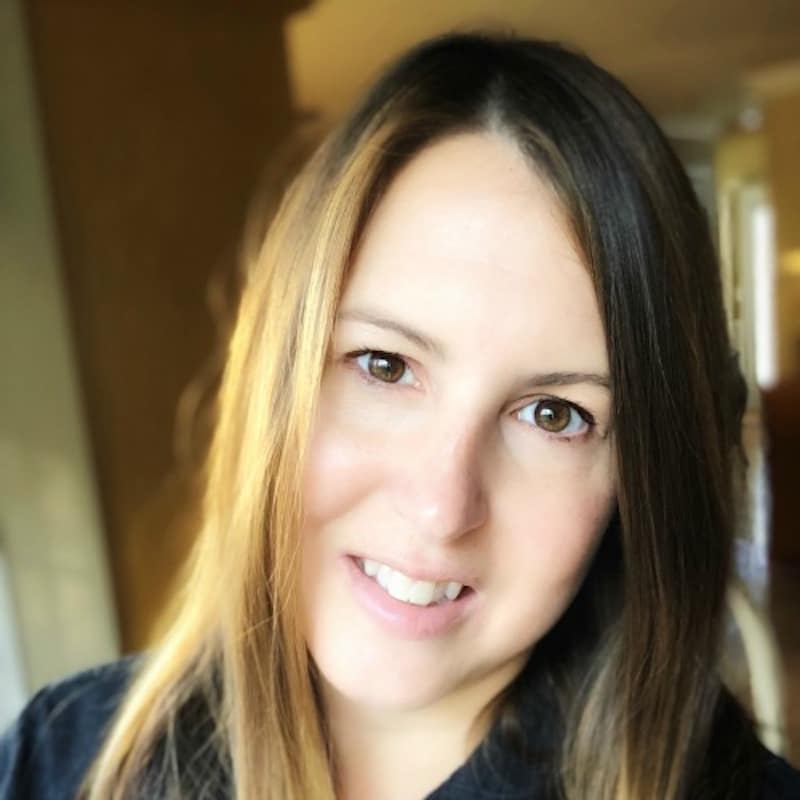 Tamara Gruber is the Founder and Publisher of We3Travel. A former marketing executive and travel advisor, Tamara is an award-winning travel writer and recognized expert in family travel. She is also the publisher of YourTimetoFly and the co-host of the Vacation Mavens travel podcast.