The more I travel, the more my wardrobe seems to reflect where I have been and where I am going. There are the dresses that I bought for Spain, the cover ups for Costa Rica, the cowboy boots for the dude ranch, and the waterproof boots for Ireland just to name a few. Of all the purchases that I've made, my best investment has been in my Anatomie travel pants for women.
I first heard of Anatomie, a line of travel clothing, a couple of years ago when I was sent an outfit for review. Since then, I have come to rely on my Kate travel pants so much that I recently bought two more pairs of travel pants from Anatomie — another Kate skinny cargo pant and a Luisa skinny jean travel pant. They were expensive but they are so worth it and here is why I think they are the best travel pants.
Anatomie's Kate Travel Pants for Women
Note: This post contains affiliate links. If you click a link and make a purchase I will receive a small commission. All opinions are my own (I truly love these pants, which is why I've bought two more.)
The Kate travel pant from Anatomie is my all-time favorite pair of pants. I've gotten so many compliments on these, when I wear them at home or on the road. They combine the look of a skinny pant with slim cargo pockets for a fashionable look that goes from the plane to meetings to sightseeing to dinner. I have these in both Sand and Gray and I'm tempted to get another color too.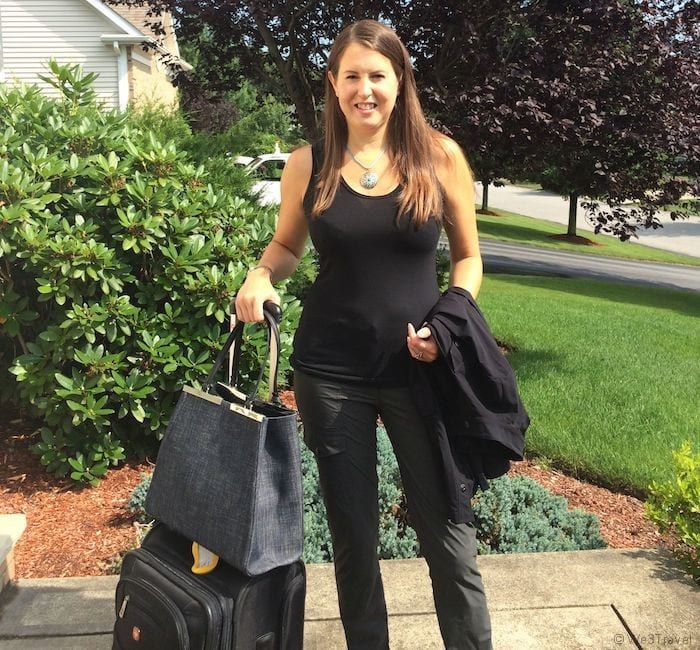 I love the style but what makes them such a great travel pants is the fabric. It is so lightweight I could roll up half a dozen pairs and stick them in my purse — so they are perfect for those of us that want to travel light. The fabric also has a good amount of stretch. When I got my first pair I was thinner than I am now and the mediums fit perfectly (size 6.) Now that I've gained a little weight (size 8), the medium is stretched tight but I can still make it work. For my next pair I went with the large. They are a little loose and longer for a slightly different look, but I don't have to worry about any extra indulgences I have on the road. If you aren't sure what size works for you, I would order both and keep the one that fits best.
I love the stretch fabric though because you can look more stylish than wearing leggings or exercise pants, but still be completely comfortable on the plane. The Kate pants are mid rise with skinny legs and pair well with sandals, flats, cute sneakers, or even tucked into tall boots.
The other thing that makes Anatomie pants perfect for travel is that the fabric is so quick-drying. I was once caught in a rainstorm in my Kate pants and I got soaked to the skin. A half hour later, my pants were dry just from my body heat! They are easy to wash in a sink and dry overnight (or less) so you don't need to pack as many pairs. When line dried, at first the fabric looks wrinkled and feels rough, but once you put them on they soften up and the wrinkles fall out.
They also have usable pockets (unlike leggings), including flat front pockets, rear pockets with flaps and snaps, and side pockets that also have flaps and snaps. Easy for storing your phone, boarding card or passport.
I just love, love, love these pants. Just remember that they are thin and lightweight, so don't work as well for winter travel if you will be outside a lot. The Sand and White versions are made of slightly thicker material so they aren't transparent.
Anatomie's Luisa Skinny Jean Travel Pants for Women
One of my recent investments is the Luisa skinny jean travel pant in black. These are slim fitting with a full-length leg, so it work with different types of shoes. Despite these being called a skinny jean pant, that really refers to the profile as the fabric is the same lightweight fabric as the Kate.
This option runs a little bigger as I ordered the medium just recently and it fits perfectly and not tight. It offers a five-pocket skinny jean design, with barely-noticeable embroidering on the back pocket and the Anatomie logo on the front.
The Luisa has proven to be just a versatile, flexible, and comfortable as the Kate. With these three options in gray, black and sand, I know have a travel wardrobe that can work with just about anything.
If you like to be stylish and comfortable when you travel, I highly recommend you check out the Anatomie line up of travel pants for women. They aren't cheap, but they are an investment. A couple of pairs and you are good to go and just think of the money you can save on baggage fees by packing light!
PIN THIS FOR LATER
SaveSave
SaveSave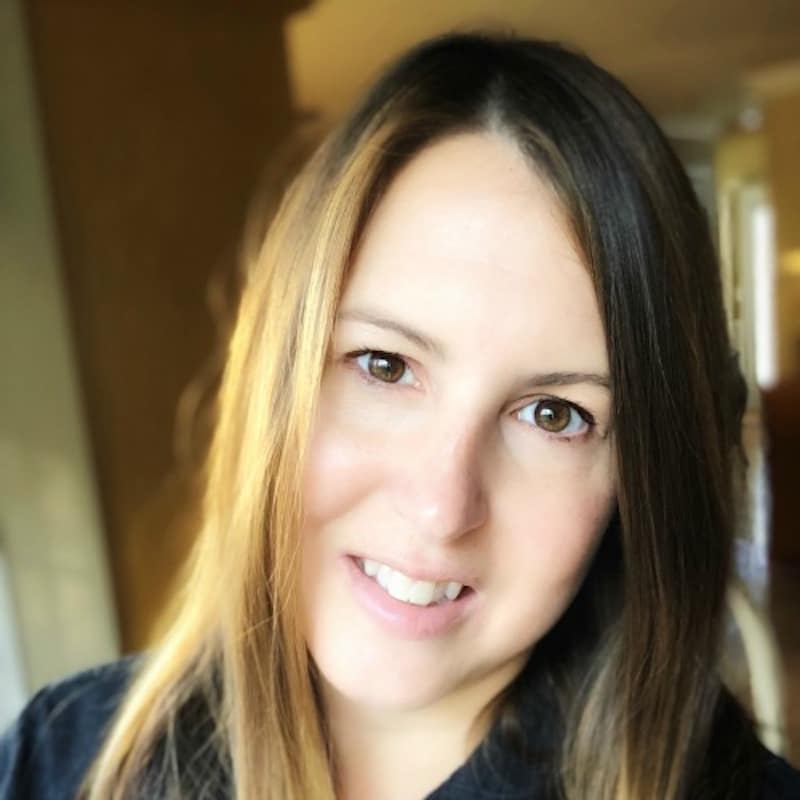 Tamara Gruber is the Founder and Publisher of We3Travel. A former marketing executive and travel advisor, Tamara is an award-winning travel writer and recognized expert in family travel. She is also the publisher of YourTimetoFly and the co-host of the Vacation Mavens travel podcast.