As soon as we returned from our Martinique vacation I knew there were a few tips that I needed to share with everyone planning a trip to Martinique. But first, let me explain why we ended up in Martinique for spring break.
I actually won a free trip to Martinique at a travel event that I attended. The prize from Martinique Tourism included round-trip airfare for two and three nights at the five-star La Suite Villa Hotel in Trois-Ilets. Since we didn't want to fly to the Caribbean for such a short trip, we decided to extend our stay with three nights at the Club Med Buccaneer's Creek.
Since we were able to stay in two parts of the island and use our rental car to explore other areas, we were able to get a better sense of what the island is like for a Martinique vacation.
Martinique Vacation Planning Tips
Note: This post contains affiliate links. If you click a link and make a purchase, I may earn a small commission. This does not impact the advice I provide as I stand behind my recommendations and all opinions are my own.
If you are planning a trip to Martinique, here are the things that you have to know.
1. Martinique is not Your Typical resort island – But There are some Gems
When you think of the Caribbean, it is easy to think of long stretches of sandy beaches lined with sprawling resorts. Places like the Dominican Republic are known for their all-inclusive resorts, and others like Turks & Caicos are known for beautiful beaches.
There are some islands, like Jamaica, where you go and never really leave the resort except perhaps for an excursion to Dunn's River Falls.
It really isn't like that in Martinique. Martinique is one of the eighteen regions of France (obviously one of its overseas regions.) It is a living and working island of nearly 400,000 people, with its main industries being construction, rum (from the sugar cane grown on the island), oil refinery, cement, sugar, and tourism. The island is neither posh nor impoverished.
As a mountainous island, the beaches are more limited and many of them are relatively small and rocky. The glittering lights of towns dot these hillsides and driving through the island you will find all the things needed to sustain its population — stores, schools, farms, neighborhoods, etc.
Small hotels are clustered around these beach areas and in the city of Fort-de-France, where the cruise ships dock and where you will find the international airport.
The nicest beach is down in St. Anne, and the Club Med Buccaneer's Creek, where we stayed, is much more like a typical Caribbean resort than what we saw in other parts of the island. The south in general is lusher, with rolling hills and sugar cane plantations.
The island is known for its culinary scene, with a mix of French and Creole influences. However, you won't find any well-known American or high-end international hotel brands. I would also say that the hotel ratings don't compare to similar ratings in the United States and major European cities.
Because of the smaller hotels, you will also find many visitors rent homes or apartments and walk to local beaches and restaurants. It is definitely a destination for the more independent and intrepid traveler than someone that likes to be pampered and have U.S.-level five-star service and amenities.
Where to Stay on Martinique
While I was here, we went to look at a few other hotels and one I really liked for families was the Hotel Bambou. Although only rated two stars, they have very cute bungalows for families (and suites/rooms for adults only too), as well as full amenities — pools, beach access, restaurant, bar, water sports, etc.
Hotel Bakoua is also a full-service hotel resort on a small beach, offering connecting rooms and suites for families. The rooms here were a little more worn looking and didn't have the same charm as Hotel Bambou but more rooms are beachfront.
If you don't care about a beachfront location, La Suite Villa is truly lovely, especially for couples. While not on the beach, La Suite Villa is just a 15-minute walk into town and nearby beaches, nestled on a hill overlooking the harbor. From town, you can catch a ferry over to the capital of Fort-de-France (saving you from the 45-minute drive.)
La Suite Villa offers the French-Caribbean charm and character that you just won't find at a beach hotel. We really enjoyed our stay here over and above our stay at Club Med Buccaneer's Creek from a hotel quality standpoint.
The hotel has a funky, artistic vibe and the bedrooms have a lot of character. Ours included a balcony with a hot tub, which we took full advantage of, in addition to the infinity pool. Dining at La Villa Hotel was a true delight and a chance to appreciate the French-Caribbean influences of Martinique.
2. You really should rent a car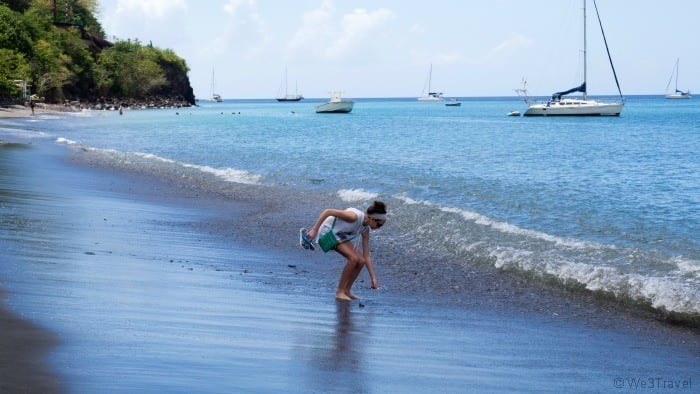 Some of you may have already read on Facebook or Instagram about my debacle upon arriving in Martinique. Hopefully, no one else makes the mistakes that I made but even still, I highly recommend renting a car, and here is why:
Taxis are expensive. From Fort-de-France to Trois Ilet is 60-80 euro. From Fort-de-France to St. Anne in the south is over 100 euros. Even though I knew this, I thought it would be easier to get a taxi than to rent a car, but I was wrong.
Taxis do not take credit cards. Unfortunately, they only take cash and only euro, so unless you come equipped with a lot of euros (or forget your ATM card like me), you are out of luck.
Taxis are hard to find. When we arrived at the airport at 9 pm there were hardly any taxis available. And the ones that were there, were quite picky about who they would and wouldn't take. So if you are going to an area they don't want to drive to, tough luck.
You need to move around. As I mentioned above, this isn't an island where it is all about the resorts and people don't leave the resorts. You need to move around. With the exception of Club Med, which is one of the few all-inclusive resorts, you will want to leave your hotel for some meals and possibly to get to the beach or explore other areas. There aren't lines of taxis around so this can be challenging.
There is no Uber. Need I say more?
That said, you need to make a reservation in advance. When I arrived, many of the car rental counters were closed for the evening and the ones that were still open would not rent to me without a reservation.
Car rentals are not cheap, but in retrospect, it is worth it because it is actually LESS hassle than finding a cab. The line for Budget / Enterprise was HUGE at the airport so to avoid that mess, you may want to go with another brand like Jumbo Cars (Sixt was closed also when we arrived.)
I typically use Auto Europe when comparing car rental rates overseas.
I ended up renting in Trois Islet and returning to the airport from Europcar. I use Europcar often, so I have a high level of trust in the quality of their vehicles. I usually just search with Auto Europe and book the best deal that comes up.
3. Bring Plenty of Euro cash
As a French region, the currency is the Euro. Perhaps it is different in the cruise port, but in the many shops and restaurants we visited, I saw only one that had a sign showing that they took US dollars. And, as I mentioned earlier, cabs only take euros (no credit cards.)
Most shops and restaurants will take credit cards but a lot of restaurants are small roadside establishments from someone grilling up chickens to food trucks or produce stands.
When you are having trouble finding restaurant availability, this may be your only option (yes, we were turned away from a restaurant without a lunch reservation — I think because they were expecting a tour group.)
Unlike countries like Iceland where virtually everyone took credit cards, I didn't find quite the same in Martinique so I would make sure you have some cash on hand.
4. Learn Some French
Martinique is part of France. They speak French. Many of their visitors are from France. Until recently with new airline routes opening up, there wasn't a huge need for locals to speak English outside of the cruise port area.
This can be true in restaurants, shops, and even hotel check-in. It really helps to either brush up on some French phrases (I love DuoLingo for language learning), download an offline French phrase book (I like Fodor's Travel Phrases app), or keep your phone connected to data to use Google Translate.
Even reading the menus can be a challenge if you are not a French speaker. This got us in some trouble in Paris a few years back, so a menu translator app or Google Translate is key.
5. Watch your Speed When Driving
After my recommendation to rent a car, I need to add that you need to watch your speed. I was a very cautious driver on this trip, many times with locals flying past me when they got the chance.
And still, I woke to an email (in French of course) that notified me of a traffic violation. Apparently, at some point on our travels, I exceeded the speed limit, although it is hard to imagine where, and I was caught by a traffic camera.
Not only do I need to pay a fine to France, but I also had an additional fee to pay with my rental car company. This also happened to us in Iceland, so I think it is a smart but tricky way to generate more revenue for the local government. Driver beware!
Bonus Tip: Avoid the Beach at Dusk or Dark
One more tip is to avoid walking barefoot on the beach at sunset or after dark. There are little sand fleas that like to bite around that time of day. Otherwise, make sure to bring your sunscreen and bug spray, and have fun!
Those are my top tips for planning a Martinique vacation! I hope you don't make the same mistakes I did (just don't forget your ATM card and make sure to book a rental car in advance of arrival.)
PIN THIS FOR LATER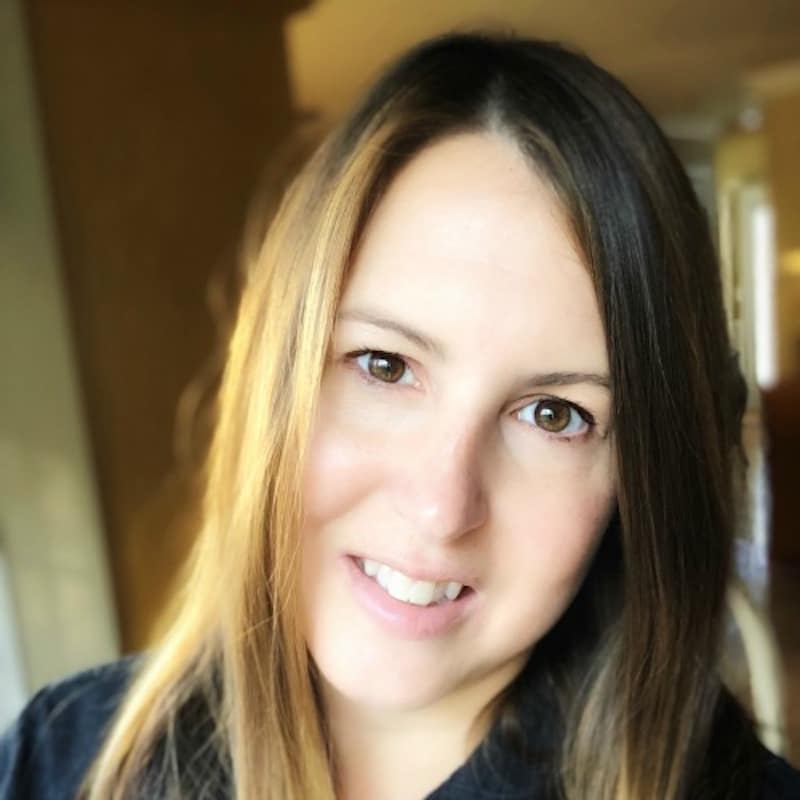 Tamara Gruber is the Founder and Publisher of We3Travel. A former marketing executive and travel advisor, Tamara is an award-winning travel writer and recognized expert in family travel. She is also the publisher of YourTimetoFly and the co-host of the Vacation Mavens travel podcast.