Nestled in the heart of the Saguaro-dotted Sonoran Desert, Tucson, Arizona is a vibrant city that weaves together the flavors of the Southwest, the beauty of the Sonoran Desert, and a thriving arts scene. With its rich history, diverse culture, and stunning natural landscapes, Tucson offers a treasure trove of fun things to do for locals and visitors alike.
Tucson boasts over 350 days of sunny skies each year, offering a warm welcome to outdoor enthusiasts who seek adventure amidst rugged desert landscapes, star-studded skies, and majestic mountain ranges. The city's vibrant culinary scene has received a UNESCO City of Gastronomy designation, showcasing a diverse fusion of flavors including 23 miles of Mexican food.
On top of all that, Tucson is a college town, buzzing with the energy and school spirit that over 45,000 students bring to the area. As the proud parent of an Arizona Wildcat, we have spent a lot of time in the last few years exploring the best that Tucson has to offer.
Things to do in Tucson
In this post, I'll walk you through the top things to do in Tucson. Whether you are a first-time tourist or serial visitor seeking more Arizona sunshine, Tucson has something special in store for everyone. So keep reading as we uncover the best activities that make it a must-visit destination in the American Southwest.
Sunset at West Gate Pass
You can't visit Tucson and miss seeing an amazing desert sunset. You never know when the sky will light up in gorgeous shades of pink, purple, or orange, but heading west of the city will give you better options for viewing a beautiful sunset. One of my favorite spots is either in the western section of Saguaro National Park, A Mountain, or up at West Gate Pass in Tucson Mountain Park. Just take Speedway west of Tucson until the road starts to resemble something similar to the Radiator Springs Racers ride at Disneyland with its twists and turns and tummy-tickling dips.
There is a small parking lot at Gate Pass scenic overlook so you might want to get there early if you are hoping to wait around for the sunset. This is also a nice spot for star gazing later at night.
Drive through Saguaro National Park
Saguaro National Park is home to the nation's largest cacti and the iconic symbol of the Southwest. The park itself is divided into two sections, the The Rincon Mountain District is located east of Tucson and has an eight-mile driving loop and the Tucson Mountain District is located west of Tucson its six-mile, scenic Bajada Loop Drive is an unpaved, graded dirt road offering scenic pullouts, picnic areas, and hiking trailheads. If you're in search of a breathtaking sunset view, the Saguaro West section is the place to be, as it boasts unobstructed vistas of the colorful Arizona skies dipping below the silhouette of countless saguaro cacti.
Inside the park, you'll encounter the immense saguaro cactus, which can grow up to 60 feet in height and live for well over a century. These towering giants share their desert habitat with a diverse array of vegetation, including prickly pear cacti, barrel cacti, and creosote bushes. It's estimated that Saguaro National Park is home to more than 1.6 million saguaro cacti, making it one of the most concentrated populations of these iconic desert plants.
You can hike on the park's 200 miles of trails, which are shared with an abundance of wildlife, including javelinas, desert tortoises, a variety of bird species, and, of course, rattlesnakes. This is an incredible place to visit because Saguaro cacti can only be found in the Sonoran Desert and they play a role as a keystone species, providing essential habitat and sustenance for many desert creatures.
Visit the Arizona-Sonoran Desert Museum
The Arizona-Sonora Desert Museum is not to be missed when visiting Tucson. Located to the west of the city with a breathtaking setting on the Sonoran Desert, it is easy to combine with a visit to Saguaro National Park and sunset at Gates Pass. Spanning 98 acres, this outdoor museum is a captivating blend of a botanical garden, zoo, and natural history museum. While it is great to visit with kids, this is equally fascinating for adults and its indoor and outdoor exhibits give you a break from the Arizona heat. I wasn't sure what to expect when we visited, but I was really impressed and would recommend allocating at least two to three hours to fully experience all the exhibits.
The museum is open year-round, providing visitors with the opportunity to explore the beauty of the desert in all seasons. This largely open-air museum is divided into various sections, including desert habitats, a hummingbird aviary, a cactus garden, and a reptile house. You can embark on a self-guided tour through these diverse ecosystems and encounter a wide range of desert flora and fauna, including cacti, desert animals, and over 230 species of native birds.
It also features interactive exhibits, a mineral discovery center, and a petting zoo where kids can get up close with desert critters. There are also daily animal demonstrations and seasonal programs that cater to young visitors. On-site amenities include a café and a gift shop where you can purchase souvenirs and desert-themed gifts. For the best experience, consider visiting the museum in the cooler months of the year, such as spring or fall, as desert temperatures can be quite hot during the summer. Wear comfortable, lightweight clothing, a wide-brimmed hat, sunscreen, and closed-toe shoes for walking on desert trails. Don't forget to bring a reusable water bottle to stay hydrated while exploring this unique desert gem.
The Arizona Sonoran Desert Museum is located at 2021 N Kinney Rd, Tucson, AZ 85743.
Star Gaze on Mt. Lemmon or Kitt Peak
Just northeast of Tucson, Mount Lemmon offers a scenic escape from the desert heat. At approximately 9,157 feet, it stands as the highest peak in the Santa Catalina Mountains and is located roughly 30 miles from the city. To reach this cool, mountainous retreat, take the scenic Catalina Highway, which winds its way up the mountain, offering breathtaking views along the journey. Mount Lemmon is renowned for its pristine stargazing opportunities, and several designated spots like the Mount Lemmon SkyCenter offer ideal conditions for observing the night sky.
My daughter is an astronomy major at the University of Arizona so she has often gone up to Mt. Lemmon to star gaze with her astronomy club. Aside from stargazing, Mount Lemmon offers a wide range of outdoor activities, such as hiking, rock climbing, and birdwatching in the warmer months. During the winter season, you can even enjoy skiing and snowboarding at the Ski Valley.
While the public can't access the Mt. Lemmon Sky Center professional observatories on the mountain, there are occasional star parties and stargazing events organized by local astronomy clubs and organizations that provide public access to telescopes and expert guidance on celestial objects.
Another star gazing option is up on Kitt Peak, located about 56 miles southwest of Tucson, Arizona, and home to one of the most prominent astronomical observatories in the world. Owned and operated by the National Optical Astronomy Observatory (NOAO), Kitt Peak hosts a collection of optical and radio telescopes that collectively contribute to groundbreaking astronomical research.
Kitt Peak is renowned for its exceptional stargazing opportunities, making it an ideal destination for astronomy enthusiasts. While the public cannot access the professional telescopes or observatories for research purposes, Kitt Peak does offer nighttime observing programs and guided tours. Visitors can explore the night sky through various telescopes and receive expert commentary from astronomers and educators. Unfortunately, those programs are currently on hold as the observatory is closed to the public due to road repair.
The Mt. Lemmon Sky Center is located at 9800 E Ski Run Rd, Mt Lemmon, AZ 85619. Kitt Peak National Optical Astronomy Observatory is located at at the end of route 386 on the Tohono O'odham Nation, 54 miles west of Tucson. Coming from Tucson, take route 86 (Ajo Way) west to the junction of 386. Make a left turn at the sign and follow the road to the top of the mountain.
Hiking in Sabino Canyon
Sabino Canyon Recreation Area is located in the Santa Catalina Mountains just a short drive northeast of Tucson, offering over 30 miles of hiking trails that are popular with outdoor enthusiast. Some of the most popular options including the Phoneline Trail (7.6 miles roundtrip), Seven Falls in Bear Canyon (7.9 miles roundtrip) and the hike to Blackett's Ridge on Blackett's Ridge Trail (4.6 miles of moderate to difficult hiking.)
Another popular way to explore the canyon is by booking the Sabino Canyon Tram, a narrated tour that provides insight into the area's natural history. The one-hour round trip route for Sabino Canyon includes an audio tour and makes nine shuttle stops. The Bear Canyon route is 30-minutes round trip and has three stops. Visitors can purchase tram tickets online.
To enhance your visit, consider a few tips: Bring plenty of water, wear sun protection, and wear comfortable hiking shoes. Entrance fees apply for those entering the canyon, and you can purchase a weekly pass. The best times to visit are typically in the cooler months, from fall through spring, as summer temperatures can be scorching. Additionally, Sabino Canyon hosts occasional events, such as stargazing parties and educational programs, allowing you to experience the canyon in unique and captivating ways. For example, I know my daughter is volunteering at an event during the upcoming solar eclipse.
Sabino Canyon Recreation Area is located at 5700 N. Sabino Canyon Road, Tucson, AZ 85750.
Horseback Riding at White Stallion Ranch
The White Stallion Ranch is a historic and family-owned guest ranch located in the heart of the stunning Sonoran Desert, just about 21 miles northwest of downtown Tucson. This ranch offers a quintessential Western experience, including guided horseback trail rides through the picturesque desert terrain. They cater to riders of all skill levels, from beginners to experienced equestrians, and offer various trail rides, some lasting for an hour and others for a half-day, providing an opportunity to explore the breathtaking desert landscapes. In addition to horseback riding, the
As an all-inclusive guest ranch, overnight stays typically include accommodations, meals, and access to the ranch's facilities and activities including a wide array of recreational activities such as hiking, rock climbing, and mountain biking. On my first visit to Tucson, I was able to book a trail ride as a non-guest, but now you may need to book a two-night stay. What a fun way to experience the American Southwest!
White Stallion Ranch is located at 9251 W Twin Peaks Rd, Tucson, AZ 85743.
Cowboy Cookout at the Tanque Verde Ranch
Indulging in a cowboy cookout at the Tanque Verde Ranch is a truly authentic Western experience that transports you to the heart of the desert's cowboy heritage and something I loved on my first visit to Tucson. Located just east of Tucson, this historic guest ranch sprawls across 60,000 acres of pristine Sonoran Desert, offering a tranquil escape from city life.
Owned by the Cote family since the 1950s, Tanque Verde Ranch is a renowned destination that embodies the spirit of the Old West. Apart from memorable cowboy cookouts featuring mouthwatering barbecue and campfire ambiance, the ranch provides an array of activities like horseback riding, guided nature hikes, mountain biking, and even spa services for relaxation. The Cowboy Cookout includes the chef's choices of grilled meats ranging from ribs or steaks, homemade cornbread, fresh fruit, and more, all served to a background of live music for just $45 per adult and $22.50 for children ages 4 to 11. You can reserve a dinner on Open Table.
With its rich history, breathtaking desert landscapes, and warm Southwestern hospitality, Tanque Verde Ranch offers an unforgettable experience that immerses you in the true essence of Arizona's cowboy culture.
Tanque Verde Ranch is located at 14301 East Speedway, Tucson, Arizona 85748.
See a Show at the Flandrau Planetarium
Located on the University of Arizona campus, this state-of-the-art planetarium offers an immersive experience that takes visitors on a captivating voyage through the universe. Inside, the dome-shaped theater envelops you in breathtaking visuals of celestial wonders, from distant galaxies to our own solar system.
The Flandrau Planetarium's expert presenters guide you through astronomical marvels, making complex concepts accessible and awe-inspiring. There are also two floors of exhibits in the Science Center that include Undersea Discovery and the Wild World of Bugs.
Flandrau Science Center and Planetarium is located on the University of Arizona Campus at 1601 E University Blvd. Tucson, AZ 85721.
Bear Down at Arizona Stadium or McKale Memorial Center
Watching a football game at Arizona Stadium or a basketball game at McKale Memorial Auditorium is an exhilarating experience for sports enthusiasts in Tucson. Arizona Stadium, with a seating capacity of over 50,000, is the home of the University of Arizona Wildcats football team.
McKale Memorial Center is the iconic arena where the Wildcats' basketball team showcases their talents in front of a crowd of nearly 15,000 fans. To secure your spot in the excitement, it's advisable to purchase tickets well in advance, especially for high-demand games.
Tailgating is a cherished tradition at Arizona Stadium, so arrive early and join in the pre-game festivities. At McKale, the enthusiastic crowd creates a spirited atmosphere that's electric from tip-off to the final buzzer. Whether you're cheering for the Wildcats on the gridiron or the hardwood, attending a game at these iconic venues is an essential part of the Tucson sports experience, so don your red or blue and get ready to be part of the roar of the crowd. Bear Down! Go Cats!
Take Pictures with Tucson Murals
Tucson's street art scene is a vibrant canvas that adorns the city's walls, bringing color, culture, and creativity to its streets. Downtown Tucson boasts an ever-growing collection of murals, with well over 100 pieces of street art that add character and charm to the cityscape. To explore this urban art gallery, you can embark on a self-guided walking tour using maps available online or through local organizations that celebrate the street art culture.
The city's street art draws from a diverse array of cultural influences, reflecting Tucson's rich heritage and its position as a borderland city. You'll find murals that pay homage to Native American traditions, Mexican folklore, and even modern social and political themes.
Stroll through the Tucson Botanical Gardens or the Tohono Chul Gardens
The Tucson Botanical Gardens is a lush oasis located in the heart of Tucson, Arizona, spanning over five acres. While not the largest botanical garden in the region, it boasts an impressive collection of desert-adapted plant species, with over 400 varieties on display. One of its specialties is the Cactus and Succulent Garden, featuring a diverse range of prickly pear cacti, agave, and other arid-adapted plants. Another highlight is the Butterfly Garden, where you can observe these colorful insects amidst a landscape of nectar-rich flowers. You can also grab breakfast or lunch at Edna's Eatery on the Xeriscape Garden patio.
In contrast, Tohono Chul Gardens offers a distinct experience with its 49-acre property. While it's also known for its desert flora, it encompasses a broader range of natural environments, from lush riparian areas to arid desert landscapes. The gardens at Tohono Chul feature a rich tapestry of plant life, including native and exotic species. Visitors can explore thematic gardens such as the Ethnobotanical Garden, showcasing plants used by indigenous peoples, or the Desert Palm Oasis, home to various palm tree species.
Beyond the gardens, Tohono Chul offers cultural programs, art exhibits, and a lovely garden bistro. Choosing between the two depends on your interests; the Tucson Botanical Gardens specialize in showcasing desert flora in an intimate setting, while Tohono Chul offers a more extensive exploration of diverse desert ecosystems and a broader range of activities, including cultural and artistic experiences. Both gardens provide unique opportunities to connect with the beauty of the Sonoran Desert.
Tucson Botanical Gardens is located at 2150 N Alvernon Way, Tucson, AZ 85712. Tohono Chul Gardens is located at 7366 Paseo del Norte, Tucson, AZ 85704.
Sip a Prickly Pear Cocktail
When in Tucson, trying a prickly pear cocktail or mocktail is not just a beverage choice; it's a delightful exploration of the region's unique flavors and traditions. The prickly pear, a cactus fruit found throughout the Sonoran Desert, is renowned for its vibrant magenta color and sweet, subtly tangy flavor. Its popularity in this region is due to its historical and cultural significance, as it has been used by Native American tribes and Mexican communities for centuries.
The taste of prickly pear is often described as a blend of watermelon, bubblegum, and raspberry, with a refreshing and mildly sweet profile. You can savor this delightful fruit in various forms, including prickly pear margaritas, cocktails, and mocktails. Tohono Chul Garden Bistro offers bottomless prickly pear mimosas and margaritas with the purchase of an entree.
Try a Sonoran Hot Dog
The Sonoran hot dog has a rich and flavorful history rooted in the culinary traditions of the American Southwest and Mexico. While the exact origins are somewhat debated, it is widely believed to have been developed in the border region of Sonora, Mexico, and then brought to Southern Arizona.
These delectable hot dogs are wrapped in bacon and nestled in a fluffy bolillo-style roll, creating a savory and satisfying combination of flavors and textures. What sets Sonoran hot dogs apart are the toppings: they are generously garnished with pinto beans, chopped tomatoes, onions, mayonnaise, mustard, and a dash of jalapeño sauce, resulting in a burst of taste with every bite.
For an authentic taste of this Southwestern delight, head to popular Tucson spots like El Guero Canelo, known for its award-winning Sonoran hot dogs, BK Carne Asada & Hot Dogs, or the El Sinaloense food truck at 1526 N. Alvernon Way.
Eat Yummy Mexican Food
Tucson is a veritable paradise for Mexican food enthusiasts, often dubbed the "23 miles of Mexican food" due to its seemingly endless array of authentic eateries. At the heart of this culinary scene is the historic El Charro Café, recognized as the nation's oldest Mexican restaurant continuously operated by the same family. Established in 1922, El Charro has been serving up delectable Sonoran cuisine and pioneering iconic dishes like the Carne Seca.
Beyond El Charro, Tucson boasts a wealth of beloved Mexican restaurants. Seis Kitchen offers a fusion of Mexican flavors with a modern twist, while Boca Tacos y Tequila tantalizes taste buds with its inventive taco creations. Guadalajara Mexican Grill is a favorite with college students, offering traditional favorites and a warm, family-friendly atmosphere. Whether you're savoring time-honored classics or exploring innovative Mexican cuisine, Tucson's Mexican food scene is a culinary journey that celebrates the region's rich gastronomic heritage.
Shop Vintage on Fourth Avenue
Fourth Avenue in Tucson is a bustling and eclectic street that's known for its vibrant and artistic atmosphere. Located just south of downtown, it's a hub for the city's counter-culture, creativity, and independent spirit. The most popular blocks of Fourth Avenue are between 6th Street and University Boulevard, where you'll find a captivating blend of locally-owned shops, boutiques, restaurants, and bars.
This lively avenue is famous for its eclectic range of businesses, including the quirky and beloved Bookmans Entertainment Exchange, where you can explore a treasure trove of used books, music, and vintage finds. Other iconic spots include The Hut, a tiki-themed dive bar, and Antigone Books, an independent feminist bookstore. With its artsy vibe, street performers, and frequent events like the Fourth Avenue Street Fair, this unique Tucson district is a must-visit destination for anyone looking to immerse themselves in the city's vibrant culture.
Imagine the Future at the Biosphere 2
Biosphere 2, located about 30 miles northeast of Tucson, is a pioneering scientific research facility and ecological experiment. It was originally constructed in the late 1980s and early 1990s as a closed ecological system, designed to simulate a variety of Earth's environments and study the feasibility of human colonization of space.
The original inhabitants of Biosphere 2 were sealed inside the facility for two separate missions. The first mission, known as Biosphere 2 Mission 1 (B2M1), began on September 26, 1991, and concluded on September 26, 1993, lasting a total of two years. During this time, the eight crew members lived within the closed ecological system, conducting various experiments and studies to assess the viability of closed ecosystems for long-term human habitation.
The second mission, Biosphere 2 Mission 2 (B2M2), occurred from March 6, 1994, to September 6, 1994, and lasted approximately six months. This mission aimed to address some of the issues and challenges encountered during the first mission.
These closed ecological system experiments were groundbreaking in their scope and ambition, providing valuable insights into the complexities of maintaining a self-sustaining ecosystem and the challenges of long-term isolation for humans. It is pretty fascinating for science nerds or anyone interested in life in space.
Today this immense structure, which spans 3.14 acres, houses multiple biomes, including rainforest, savanna, ocean, and desert, under a massive, sealed glass enclosure. While it was initially funded and operated by a private organization, it's now managed by the University of Arizona.
Today, Biosphere 2 continues to be a center for scientific research, focusing on climate change, carbon cycling, and sustainable living systems. It serves as a valuable tool for understanding Earth's ecosystems and addressing critical environmental challenges, making it an intriguing and educational destination for those interested in the intersection of science and sustainability. Visitors can now take a self-guided tour using the Biosphere 2 app, but a limited number of tickets are sold per day so it is recommended to make a reservation in advance.
Biosphere 2 is located at 32540 S Biosphere Rd, Oracle, AZ 85739.
Visit the Pima Air and Space Museum
The Pima Air & Space Museum, located in the outskirts of Tucson, Arizona, is a captivating destination for aviation and space enthusiasts. Situated adjacent to the Davis-Monthan Air Force Base, the museum boasts one of the largest collections of aircraft and aerospace artifacts in the world. With over 350 aircraft on display, spanning the history of aviation from early pioneers to modern jets and spacecraft, it's a fascinating journey through the skies and beyond.
Visitors can explore iconic planes as well as a wide range of historic military and civilian aircraft. The museum's vast indoor and outdoor exhibits, educational programs, and guided tours offer a comprehensive and immersive experience for all ages. Whether you're an aviation history buff, an aspiring pilot, or simply curious about the marvels of flight, the Pima Air & Space Museum is a must-visit destination that celebrates the evolution of human exploration and innovation in the skies.
Pima Air and Space Museum is located at 6000 E Valencia Rd, Tucson, AZ 85756.
Stroll Through the University of Arizona Campus
The University of Arizona campus, situated in the heart of Tucson, is a sprawling and vibrant academic community. Covering approximately 392 acres, it's a large and bustling campus that serves as home to a diverse student body of over 45,000 students.
Visitors to the U Arizona campus will find a host of highlights to explore, including the iconic Old Main building, a historic structure dating back to 1891, and the Arizona State Museum, which showcases the rich cultural heritage of the region. The Mall, a central green space, is ideal for leisurely strolls and offers picturesque views of the campus. Additionally, the campus boasts the world-class Flandrau Science Center and Planetarium, which offers immersive experiences in astronomy and science.
If you are visiting with kids, they will have a kick watching the food delivery robots prowling around campus!
Learn About the Past at the Arizona History Museum
Located adjacent to the University of Arizona campus, the Arizona History Museum is a treasure trove of the state's rich and diverse history. Visitors can explore a wide range of exhibits that showcase Arizona's past, from its Native American heritage to its Wild West days and beyond. The museum also houses an extensive collection of artifacts, photographs, and documents that provide insight into the state's cultural heritage.
The Arizona History Museum is located at 949 E 2nd St, Tucson, AZ 85719.
See a Show at the Rialto Theater
The Rialto Theatre is an iconic cultural institution in Tucson, boasting a rich history dating back to its opening in 1920 as a vaudeville and motion picture house. With a seating capacity of around 1,200, this historic theater has evolved over the years to become a beloved venue for a diverse array of live performances. It's known for hosting an eclectic mix of shows, including concerts featuring local and international artists, comedy acts, theatrical productions, and film screenings.
The Rialto Theatre's vintage ambiance adds a unique charm to any event, making it a favorite among both performers and audiences. Check the schedule to see what might be on during your visit!
The Rialto Theater is located at 318 E Congress St, Tucson, AZ 85701.
Taste a Local Craft Beer
Tucson's craft beer scene has been flourishing in recent years, with around 20 craft breweries contributing to the city's vibrant beer culture. Some popular and well-regarded breweries in Tucson include Barrio Brewing Co., known for its award-winning ales and a long history in the city; Pueblo Vida Brewing Company, celebrated for its innovative and small-batch creations; and 1912 Brewing Company, which offers a diverse range of beer styles in a welcoming atmosphere.
See a Slice of Hollywood at Old Tucson
Old Tucson, nestled in the picturesque Tucson Mountains, is a historic Western film studio and theme park that offers a glimpse into the Old West's charm and rugged allure. Originally built in 1939 as a set for the film "Arizona," it has since become a beloved attraction that welcomes visitors to step back in time. This Old West town has a rich history of hosting numerous Hollywood Westerns and TV series.
Today, it's open to the public as a theme park from January through May where you can explore the streets lined with period-authentic buildings, catch live Wild West stunt shows, and visit various exhibits that showcase the movie history of the region. In the fall, Old Tucson becomes haunted with the Nightfall Haunted House Experience, and is followed up by Yuletide, to experience Holidays the Old West Way. This holiday spectacular combines the magic of Old Tucson with stunning décor, period costumes, live shows, and interactive experiences.
Like nearby Tombstone, Arizona, Old Tucson is a place where the Old West comes to life, providing an immersive experience for visitors keen on reliving the frontier spirit and cinematic history of the American West.
Old Tucson is located at 201 Kinney Rd, Tucson, AZ 85735.
Sip a Slushee at Eegee's
Eegee's is a Tucson institution that has been delighting locals and visitors for over four decades since its founding in 1971. What makes Eegee's so beloved is its unique and refreshing frozen drink, the "Eegee," which is a slushy concoction available in a variety of fruity flavors, including the iconic "Lemon." Eegee's popularity stems from its ability to provide sweet relief from the desert heat.
Visit the Mission San Xavier del Bac
The Mission San Xavier del Bac, located just south of Tucson, is a historic and culturally significant Spanish mission with a rich history dating back to the late 17th century. It's often considered one of the finest examples of Spanish Colonial architecture in the United States. Visitors to San Xavier can explore the stunning white mission church, which showcases a blend of European and Native American artistic influences in its intricate carvings and vibrant frescoes. The mission continues to serve as a place of worship for the Tohono O'odham Nation, emphasizing its cultural and spiritual importance.
When visiting Spanish missions like San Xavier, it's crucial to be respectful and sensitive to the cultural significance they hold for Native American communities and the historical impact of Spanish colonization. You should be mindful of sacred spaces and cultural practices, dress modestly, and avoid taking photographs without permission in sensitive areas. While these missions are open to the public, it's essential to approach them with respect for their complex histories and the living cultures they are connected to, acknowledging the significance of both Native American heritage in the region and the negative legacy of colonization.
The Mission San Xavier Del Bay is located at 1950 W San Xavier Rd, Tucson, AZ 85746.
Play a Game of TopGolf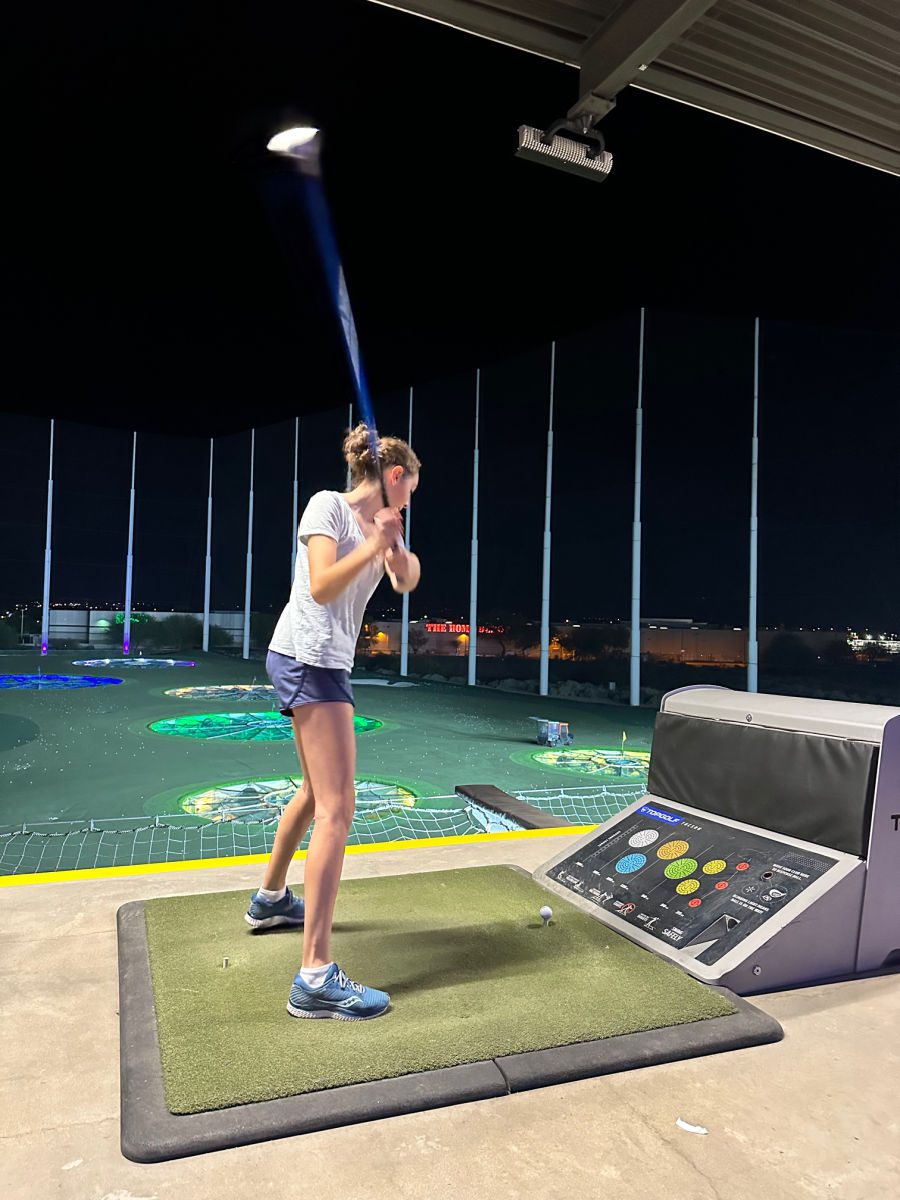 If you are looking for a fun outing or somewhere to take your college student and friends, book a bay at Topgolf Tucson. Topgolf offers a unique and interactive experience for golfers and non-golfers alike. The facility features a multi-level driving range with climate-controlled bays, where players can hit microchipped golf balls towards targets for fun and competitive games. It's a perfect spot for friends and family to enjoy a day of golf, delicious food, and drinks in a lively setting. Keep in mind that there is a maximum of six players in a bay and it helps to book a time slot in advance.
Topgolf Tucson is located at 4050 W Costco Pl, Tucson, AZ.
Take a Tucson Food Tour
One of my favorite ways to explore a new city is through a food tour and in a gastronomy city like Tucson, it should be a requirement! Especially if you only have a short time in the city and don't have time to fully explore the food scene on your own. Food tours allow you to not only taste the best of Tucson's cuisine but also learn about its rich history and cultural significance.
Food tours are available through Tucson Food Tours and Taste of Tucson Downtown.
Play Games at Snakes and Lattes
If you would like a fun game night while in town, pop into Snakes and Lattes in the Main Gate Square in Tucson. This board game café, inspired by the original in Toronto, offers a vast library of over 3,000 board games that caters to a wide range of interests and skill levels. Whether you're a seasoned board gamer or new to the hobby, you'll find something to enjoy here.
You can gather with friends while sipping on coffee, tea, or other beverages, and indulge in light bites. It's a great place to unwind, connect with others, and create lasting memories while enjoying the world of board gaming in the heart of Tucson. You can reserve a table on Open Table.
Snakes and Lattes is located at 988 E University Blvd, Tucson, AZ 85719.
How to Get to Tucson
Getting to Tucson is convenient and accessible through various transportation options. If you're flying in, Tucson International Airport (TUS) is your gateway to the city, offering a range of domestic flights and services. Another option is to fly into Phoenix Sky Harbor International Airport (PHX), which is the largest airport in the region, and then take advantage of shuttle bus services that connect Phoenix and Tucson. For those who prefer to drive, the two cities are connected by Interstate 10, making the trip a straightforward and scenic drive of about two hours.
Getting Around Tucson
Getting around Tucson is a breeze with a variety of transportation options at your disposal. The city offers a reliable public transportation system, including the Sun Link Tucson Streetcar (which is currently free), which traverses the heart of Tucson, connecting major attractions, downtown, and the University of Arizona area.
Additionally, Tucson boasts ample availability of rideshare services like Uber and Lyft, making it convenient to navigate the city without having to deal with the limited parking in downtown Tucson and around the university.
Best Time to Visit Tucson
The best time to visit Tucson is often during the fall and spring months, when the weather is at its most comfortable and outdoor activities abound. From October to April, you can expect mild temperatures, sunny days, and cool evenings, making it ideal for exploring the city's diverse offerings. Spring is especially beautiful in March and April during the superbloom when the desert comes to life and is awash in color.
Not only is summer extremely hot, July to September is also typically summer monsoon season, when dramatic thunderstorms sweep across the desert, painting the skies with breathtaking displays of lightning and frequently brings flooding.
Tucson hosts a plethora of exciting events throughout the year, such as the Tucson Gem, Mineral & Fossil Showcase in February, drawing collectors and enthusiasts from around the world. For a taste of the Wild West, don't miss the Tucson Rodeo & Parade in February as well, where you can witness thrilling rodeo competitions and a lively parade through the city streets.
On the other hand, it's advisable to plan your visit to avoid the peak university-related events like graduation, college move-in, and parents' weekends, typically occurring in May, August, and September, respectively. This will help you secure accommodations and enjoy the city without the hustle and bustle of these busy periods.
Where to Stay in Tucson
Note: This post may contain affiliate links. If you click a link and make a purchase, I may receive a small commission. All opinions are my own.
There are many accommodation options for Tucson visitors, from affordable Airbnbs to high end resorts. Just keep in mind that if you are visiting during a busy time, including university events, big games, and important conferences and events, rooms book up early. Here are my top picks for different types of visitors:
For University visitors – The Graduate has a perfect location near Main Gate Square, in easy walking distance to campus and the Sun Link. The hotel offers a rooftop pool with a great view, along with a rooftop bar and restaurant.
For Downtown visitors – if you are visiting for a concert at the Rialto or to enjoy Tucson's downtown food scene, the AC Hotel is a perfect pick.
For Resort lovers – there are many resort options for those looking to relax in the sunshine. The Westin La Paloma is great for families, and the Loews Ventana Canyon is better for couples. See my round up for the best Tucson resorts.
Where to Eat in Tucson
A city known for gastronomy is going to be a great spot for foodies! Here are a few not-to-be-missed restaurants:
El Charro – the oldest Mexican restaurant that has been continuously operated by the same family.
Seis Kitchen – excellent street tacos
Augustin Kitchen – fine dining New American with Spanish and French influences
Bata – veggie forward fine dining
Fun Facts About Tucson
Before you visit Tucson, you may be interested in learning more about "The Old Pueblo."
Astronomy Capital: Tucson is home to the University of Arizona's Steward Observatory, known for its cutting-edge research in astronomy and space sciences. It's also where the world's largest collection of optical telescopes, known as the Kitt Peak National Observatory, is located.
Unesco City of Gastronomy: Tucson was designated as the first UNESCO City of Gastronomy in the United States in 2015. This recognition acknowledges its rich culinary heritage and diverse food culture.
Saguaro Cacti: Tucson is famous for its saguaro cacti, which can grow up to 50 feet tall and live for over 150 years. The saguaro cactus is native to the Sonoran Desert and is a symbol of the American Southwest.
Old Pueblo: Tucson's nickname is "The Old Pueblo," a nod to its long history dating back over 4,000 years when it was inhabited by Native American peoples.
Arizona's First Capital: Tucson served as Arizona's capital from 1867 to 1877 before the capital was moved to Phoenix.
Arizona's First University: The University of Arizona, founded in 1885, is the first university in the state and is renowned for its research programs, including space exploration.
City of Five Flags: Tucson has been governed by five different flags throughout its history, including Spain, Mexico, the United States, the Confederacy, and the Arizona flag.
Visiting Arizona? You may be interested in…
Save this to Pinterest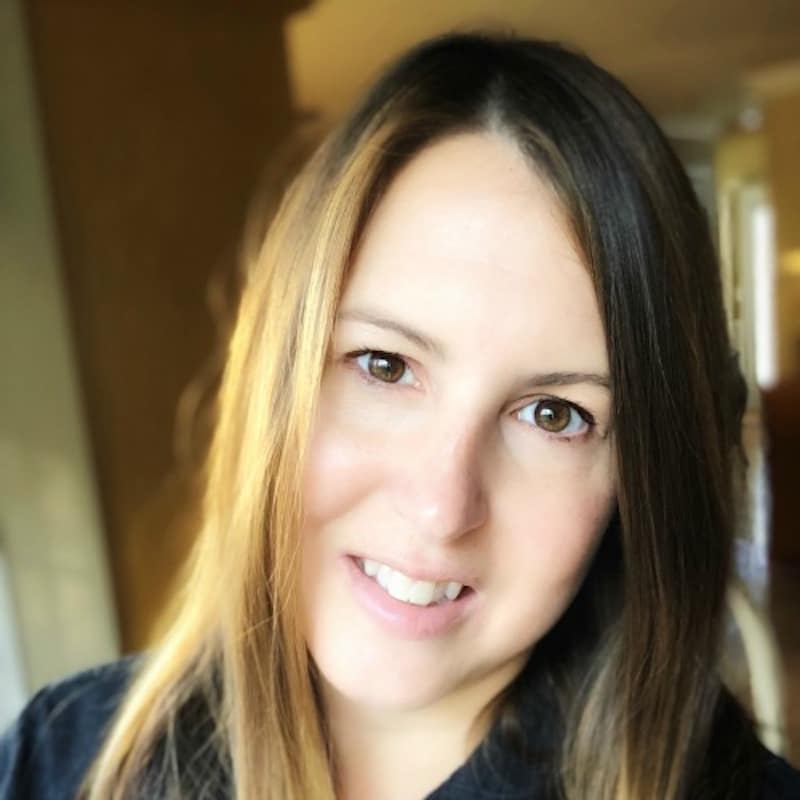 Tamara Gruber is the Founder and Publisher of We3Travel. A former marketing executive and travel advisor, Tamara is an award-winning travel writer and recognized expert in family travel. She is also the publisher of YourTimetoFly and the co-host of the Vacation Mavens travel podcast.