With towering palm trees silhouetted against idyllic white-sand beaches, the Caribbean really is a magical destination. But there's so much more to this island chain than picture-perfect beaches or crystal-clear waters.
Lush jungles and striking volcanoes make the Caribbean the perfect destination for families seeking adventure. Hidden waterfalls await you after a hike through the pristine wilderness and rusting shipwrecks lie beneath the surface of shallow waters.
With more than 700 islands to choose from it can be hard to know where to begin when it comes to planning your trip. In this article, I have outlined some of the best Caribbean islands for teens and adventurous families! (Also see my article on the best vacations for teens.)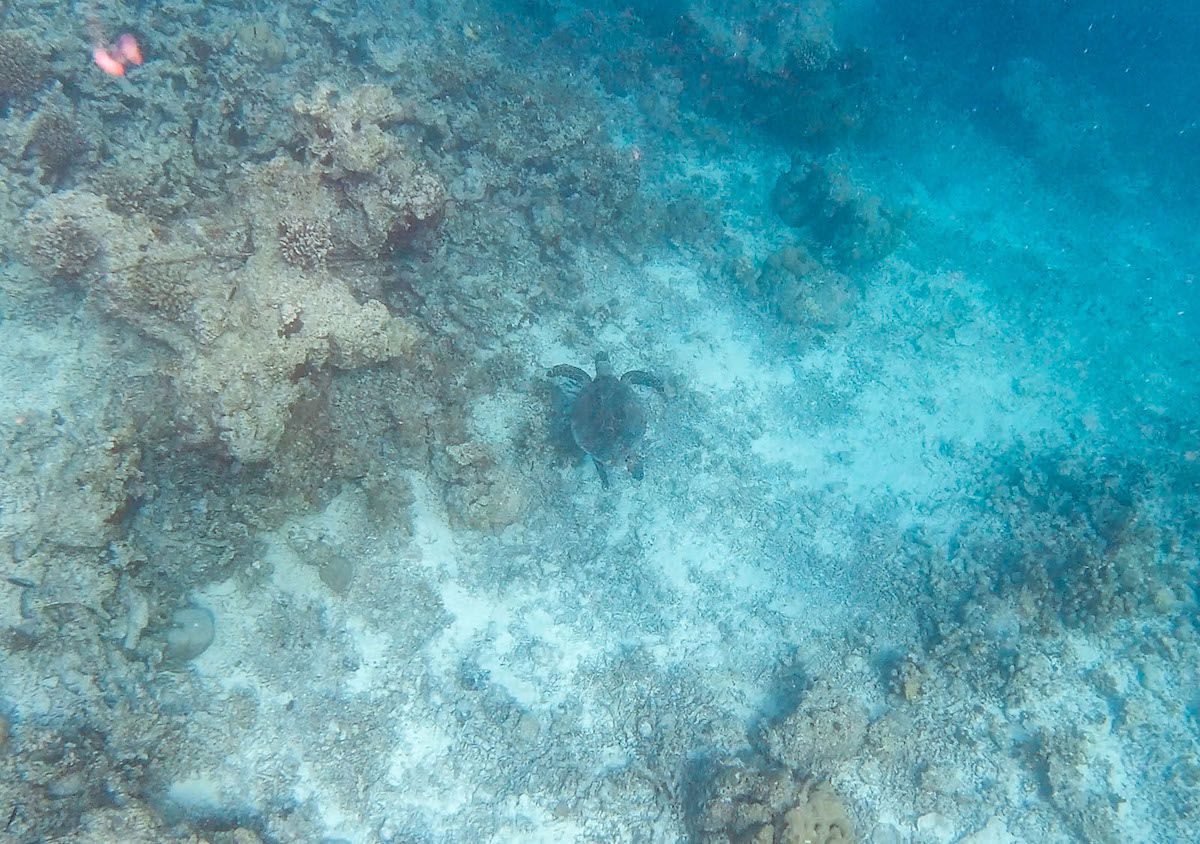 Best Caribbean Islands for Teens
Note: This post may contain affiliate links. If you click a link and make a purchase, I may receive a small commission. All opinions are my own.
Anyone who has traveled with teenagers knows that a mix of adventurous and cool activities paired with leisure downtime in a photogenic setting is the recipe for a happy family vacation. If you are interested in going beyond the all-inclusive resort, here are the Caribbean islands that have so much more to offer families with teens.
Grenada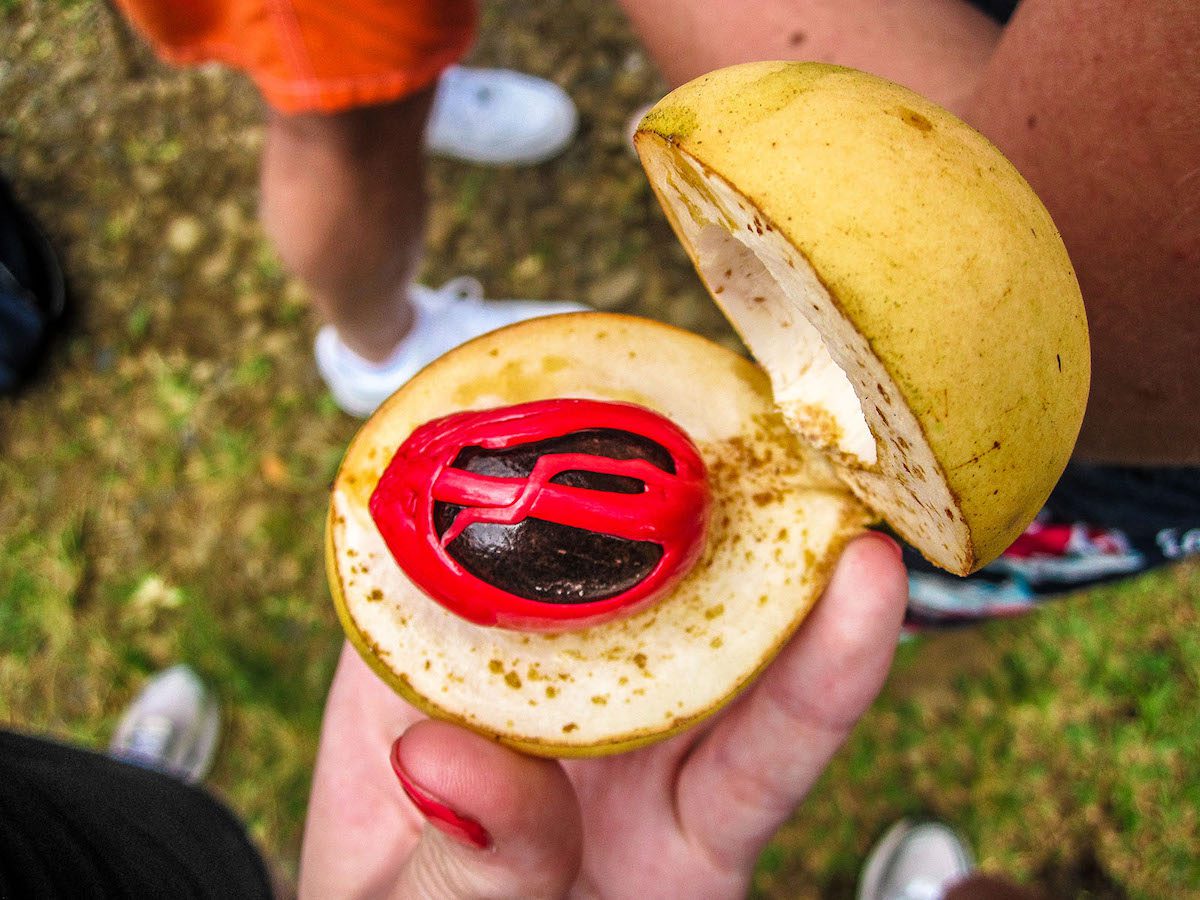 Nicknamed the 'Spice Island' Grenada is a lush tropical island at the southern end of the Antilles archipelago. This relatively small island is carpeted with vibrant jungles, many of which are protected national parks.
The fertile soils of Grenada are perfect for growing a multitude of spices including nutmeg, cinnamon, ginger, cloves, allspice, bay leaves, and turmeric — giving the island its nickname. With a rugged interior, Grenada is the perfect island for adventure.
Adventurous Things to Do in Grenada
One of the absolute highlights of my time spent in the Caribbean has been swimming in waterfalls in Grenada. Grenada is home to a plethora of waterfalls and two of the most striking can be seen when walking the Seven Sisters Waterfall Trail. The trail is within Grand Etang National Park, which is an impressive 1,000 hectares in size.
On the hike, families with teens will journey through tropical forests and admire gorgeous views of nearby mountains. The hike isn't too strenuous and is only 2.1 km in length, making it ideal for all ages. At the end of the trail are two magnificent waterfalls cascading into pools. You can enjoy a swim in the pool below the larger waterfall which is both refreshing and exhilarating.
Another activity that will get both your and your teens' blood pumping is tubing down Grenada's Balthazar River with sections of rapids. Spin and twirl down the river, marveling at the river's untethered power. The river flows through dense swathes of the jungle so don't forget to admire your surroundings!
A more relaxing (but equally fun) way to take to the water is via a kayak adventure through the mangroves of Woburn Bay. This picturesque bay is home to the island's largest mangrove forests which are one of the most important ecosystems on the planet, scrubbing carbon dioxide from the air while also providing a safe haven for juvenile fish.
Another of my favorite activities in Grenada is to go on a tour to learn more about how Grenada's famous spices are produced as well as sampling some fresh produce including Grenadian bananas.
Where to Stay in Grenada
Set on an intimate bay, Calabash Luxury Boutique Hotel is the best-rated hotel on the island. The hotel comprises 30 luxury suites that boast panoramic views of the ocean. This is the perfect place to unwind after a long day of adventure.
A slightly less expensive option that still oozes luxury is Mount Cinnamon Resort & Beach Club. You can choose from a range of suites or luxury villas, all with gorgeous ocean views. The villas are surrounded by tropical gardens and look out onto a pristine expanse of sand.
Dominica
Not to be confused with the Dominican Republic, Dominica is a hidden gem in the Caribbean, often overlooked by travelers. It's known as the 'Nature Island' and is arguably one of the most beautiful islands in the Caribbean. The island is dressed in thick forests which are home to rare plants, animals, and birds.
Dominica is the youngest island in the Lesser Antilles island chain and is in fact still being formed by ongoing geothermal-volcanic activity. The island is being formed by nine active volcanoes, by far the most of any island in the Caribbean.
Adventurous Things to Do in Dominica
One of the most adventurous activities that you and your family can complete in Dominica is a hike to Boiling Lake. This excursion is not one for the faint-hearted as it lasts all day. The hike takes place within the spectacular Morne Trois Pitons National Park, a UNESCO World Heritage Site, and will take you to the Valley of Desolation where the lake is positioned.
The Boiling Lake is evidence of the island's geothermal activity; it's a flooded fumarole from one of the island's volcanoes. Watching the greyish-blue water bubble behind an eerie mist is a unique and mystical experience.
Those still wanting a taste for adventure but without marching through winding jungle paths all day may prefer to explore one of Dominica's many awe-inspiring black-sand beaches such as Calibishie Cove. Backed by forests of sleepy palm trees, those taking a stroll on this beach could be forgiven for thinking they are on a deserted island. A river cuts through the black sand beach adding to the surreal ambiance.
Other spectacular beaches on Dominica which are well worth a visit include Batibou Beach and Number One Beach, both on Dominica's north coast.
Pirates of the Caribbean fans will love taking a boat ride down the spell-binding Indian River, which made an appearance in both the first and second films. This is where the wooden jungle hideaway of Tia Dalma (Calypso) is nestled. The river is lined with mangrove forests and is a haven for a variety of bird species.
Where to Stay in Dominica
Without a doubt, the most magical place to stay in Dominica is Secret Bay on the northwest coast of the island, a short distance from a number of Dominica's key beaches and attractions. Secret Bay is an award-winning boutique resort nestled in lush hills overlooking its own private beach. The hotel consists of just six eco-friendly villas. The reefs just off the beach are ideal for snorkeling and are alive with a plethora of marine life.
For those who want to get as much adventure as possible from their time in Dominica then Banana Lama Eco-Villas is a great option. Surrounded by succulent jungles, this boutique collection of hand-crafted cottages can only be accessed via a zipline. The cottages are perched upon a river which has a natural pool in it that is ideal for cold-water swimming. Also hidden within the resort's vast grounds is a spectacular waterfall which you can hike to.
Barbados
Barbados is one of the most popular islands in the Caribbean and is famous for its vast stretch of golden-sand beaches which line the west coast of the island. But this island is so much more than just a beach destination!
The ocean is teaming with marine life and is a fantastic place to snorkel atop vibrant reefs as well as swim alongside majestic turtles. In the interior of the island is a swathe of untouched countryside which is perfect for exploring on horseback.
Adventurous Things to Do in Barbados
The waters which surround Barbados are the resting place for a vast number of shipwrecks. Carlisle Bay on the south coast of the island houses six impressive shipwrecks. Families can visit the wrecks on a boat trip and snorkel above the rusting metal ships whilst also keeping an eye out for marine life. Turtles are often spotted in these waters and the wrecks themselves have become artificial reefs, now the homes of a range of colorful fish.
A trip to Barbados wouldn't be complete without taking the family to Bathsheba beach on the wild east coast of the island. This beach is raw and untouched, the rough Atlantic ocean crashing against striking rock formations which are jutting from the golden-sand beach. Natural rock pools can be found along this beach and are great to dip your toes into as well as search for interesting sea creatures.
If your family is keen to explore in-land Barbados then why not go on a hack through the forests on horseback? Treks with Ocean Echo Stables take you through secluded pockets of wilderness where you will hear nothing but the singing of birds and the rhythmic sound of hooves against the earth. You will end up on a quiet beach on the east coast of the island where you can feel the sea breeze through your hair and can admire the stunning scenery.
Where to Stay in Barbados
For a peak luxury experience in Barbados, Sandy Lane is the number one choice. This exclusive hotel is perfectly positioned on one of the most picture-perfect beaches on Barbados. The hotel is made up of 113 luxury rooms and a five-bedroom villa. Guests can dine at the hotel's four restaurants and seven bars, eating fresh seafood with unrivaled views of the ocean.
A more unassuming but still luxurious hotel is Beach View Barbados. This family-friendly hotel is set within five acres of beautifully-manicured gardens and is just across the road from the ocean. This delightful hotel is just a short walk away from one of Barbados' most exclusive and fine-dining restaurants: The Cliff.
St Vincent and The Grenadines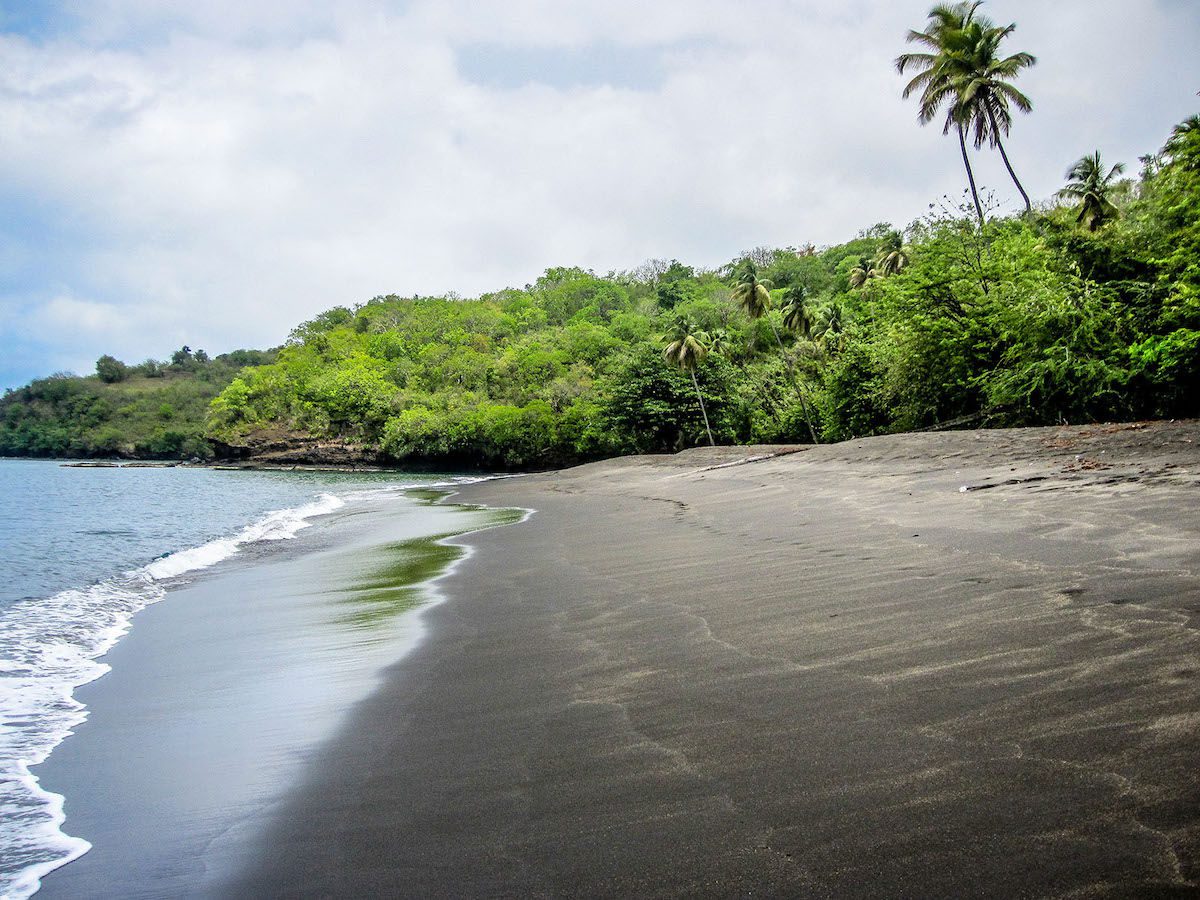 A chain of volcanic islands and uninhabited sandbanks to the south of the Caribbean, St Vincent is home to countless secluded beaches and some of the Caribbean's best snorkeling spots.
St Vincent and the Grenadines is comprised of the main island of St Vincent as well as 32 far smaller islands, many of which are uninhabited. St Vincent is a lush volcanic island that houses an active volcano called La Soufrière which erupted in 2021.
Adventurous Things to Do in St Vincent and The Grenadines
Without a doubt, one of my favorite things to do in St Vincent and The Grenadines and one of my most memorable experiences in the entire Caribbean is to go sailing on a catamaran around the smaller islands in The Grenadines. There are so many quaint islands for you to explore that look as though they have never been set foot on.
Tobago Cays is one of the most beautiful islands in The Grenadines and houses a very active reef. Snorkelers are frequently gifted with sightings of green sea turtles which can be seen in large numbers just below the water's surface.
St Vincent's mainland also has so much to offer for families seeking adventure. The island has a wild coastline dotted with spectacular rock features such as caves and rock arches as well as secret beaches. One of the best ways to explore the coastline is via a boat tour. Tours typically take you to a secluded beach where you can walk on a black-sand beach and snorkel over one of the island's many reefs.
Shrouded by the dense rainforests on St Vincent is Dark View Falls, a set of two spectacular waterfalls which are just a short hike through the jungle. Visitors can enjoy a welcome dip in the spacious pools at the base of the falls.
Just a short drive from Kingstown, St Vincent's capital is the Vermont nature trail and rainforest. The trail is roughly 3.5 km long and provides visitors with sweeping vistas of valleys coated in dense forests. Keep an eye out for the rare St Vincent parrot and listen for their unmistakable calls as you weave through endemic species of plant.
Where to Stay in St Vincent and The Grenadines
Young Island Resort is an idyllic hideaway just off St Vincent on its own private islet. Set amongst 13 acres of tropical gardens are 29 charming private cottages. The island boasts gorgeous beaches and is great for a spot of snorkeling.
Situated on the island of Bequia in The Grenadines is Bequia Beach Hotel, a family-run luxury boutique hotel set upon a picturesque swathe of white sand. The hotel is situated within 10 acres of perfectly-manicured gardens and the cottages and villas enjoy marvelous views of the bay.
---
Those are my top recommendations if you are looking for adventure in the Caribbean!
Visiting the Caribbean? Read More:
Author Bio:
I'm Ella McKendrick, a full-time travel writer with a taste for adventure and pushing myself out of my comfort zone. I love traveling off the beaten path and immersing myself in different cultures. Images are courtesy of Ella McKendrick.
Save this to Pinterest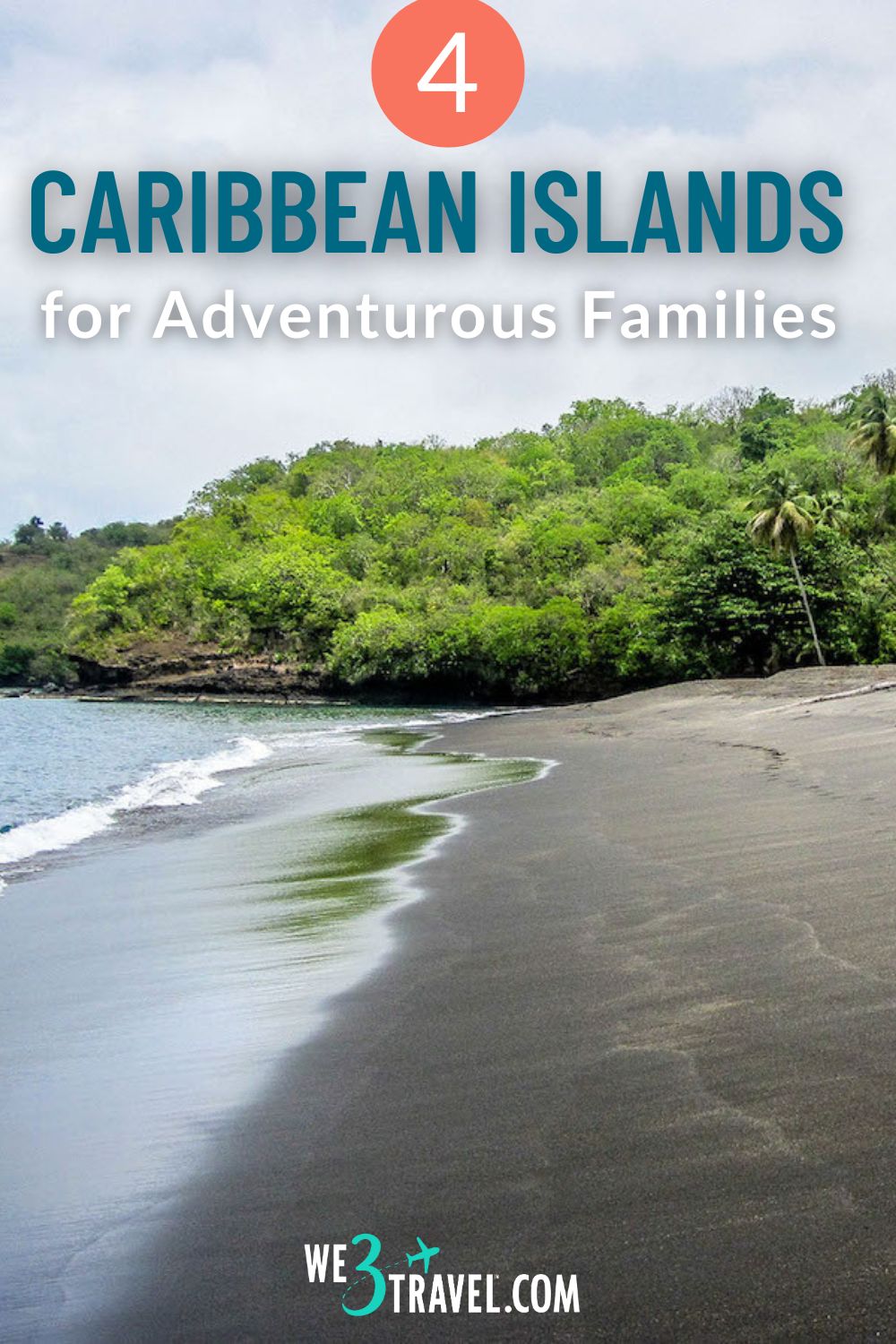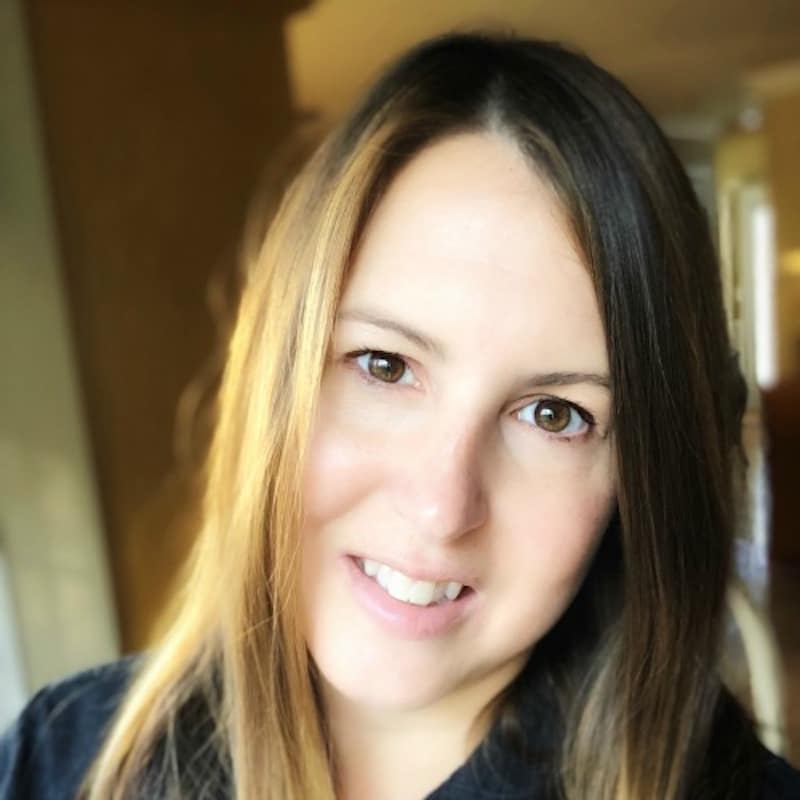 Tamara Gruber is the Founder and Publisher of We3Travel. A former marketing executive and travel advisor, Tamara is an award-winning travel writer and recognized expert in family travel. She is also the publisher of YourTimetoFly and the co-host of the Vacation Mavens travel podcast.