We saw some unusual things driving through the Dakotas. Giant bison statues, humongous cows towering over highways, and even a corn palace. But mostly it was endless fields of prairie, contrasted with the dramatic landscapes of the Badlands. Yet tucked into the southeast corner of South Dakota lies Sioux Falls, the city that Expedia has named one of the Top 15 Under-the-Radar Cities in America. This pocket of modern progressivism is a contrast to much of the state and is proud of its unique identity.
During our 24-hour stay on our massive midwest roadtrip, we found much that surprised us. There are top-rate bakeries, award-winning chefs, charming boutiques, fabulous public art, and even a coffeehouse owned by a former Obama-campaign staffer. When we visited they were even prepping for an appearance by Bjork, the Icelandic artist who made waves years ago with her swan-like feather dress at the Academy Awards.
This town of tech start ups, low unemployment, and support for the arts was named the #1 best city for young professionals by SmartAsset.com. And given how crowded the cafes were at 10am on a Tuesday morning with remote workers, you can tell that award was well-deserved.
Things to do in Sioux Falls, South Dakota
So what is there to do in the largest city in South Dakota? Well there is plenty of outdoor adventure outside of the city, but we focused on the city's downtown area during our brief stay.
Falls Park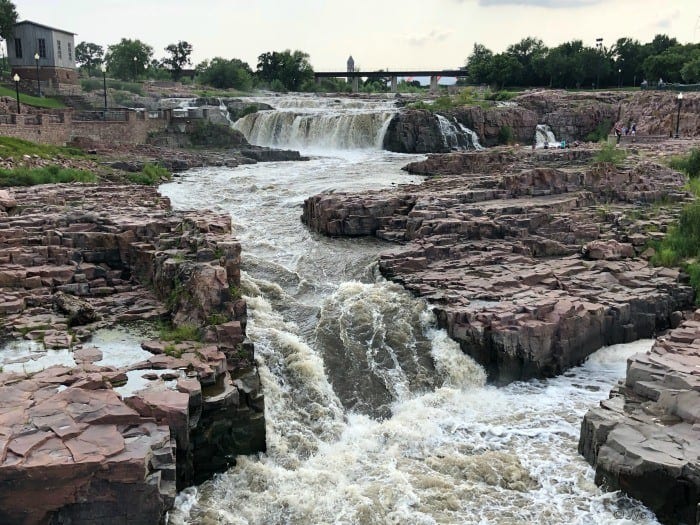 Your first stop in town should be at Falls Park. Here you can stop into the Visitor Center and take the elevator to the top of the viewing tower for a bird's eye view of the falls. If you aren't afraid of a little mist, you can get up close to the falls on either side of the river. There is plenty of space to spread out a picnic, or you can get lunch at the Falls Overlook Cafe.
Downtown Sioux Falls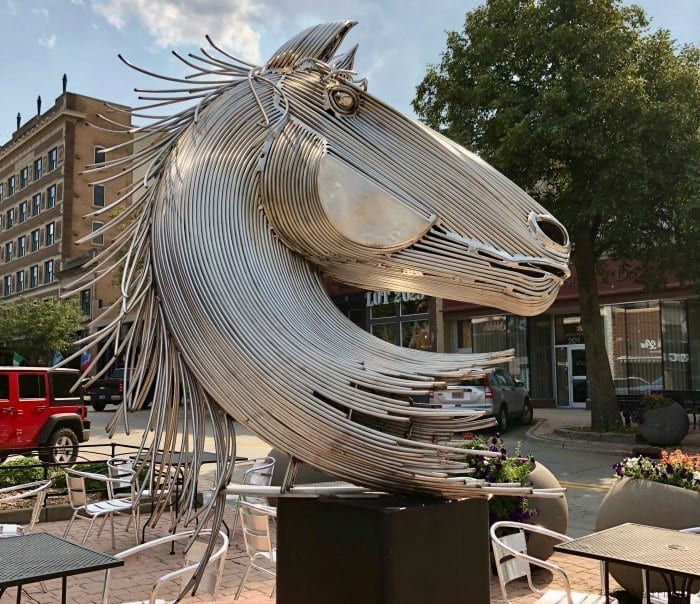 You will find most of the action in Downtown Sioux Falls along Phillips Avenue and Main Avenue. A good way to explore is to follow the SculptureWalk. Begin at the Washington Pavilion, and then stroll through town to see the 56 outdoor sculptures that are displayed year-round. Each year, a committee chooses the art pieces from submissions by artists around the globe and the pieces vary from abstract to whimsical.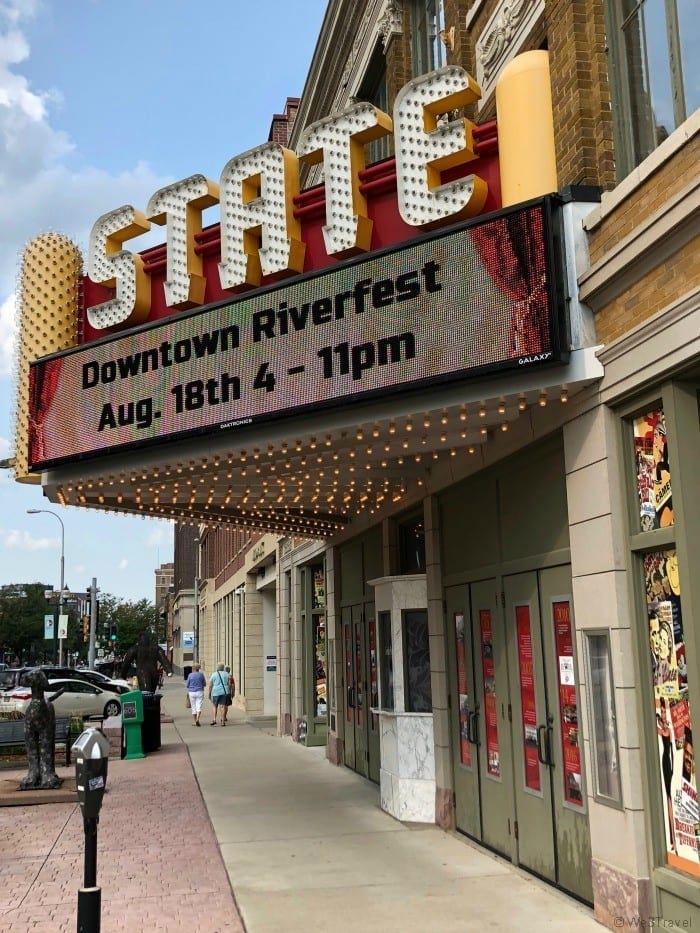 Given the youthful nature of Sioux Falls, it was no surprise to find a number of trendy boutiques downtown. Hannah and I had a fun time browsing through shops like Lot 2029, Chelsea's, and Primp. There is also the Jones 421 Building, featuring a marketplace of micro-retailers and the 8th and Railroad District if you really want to shop.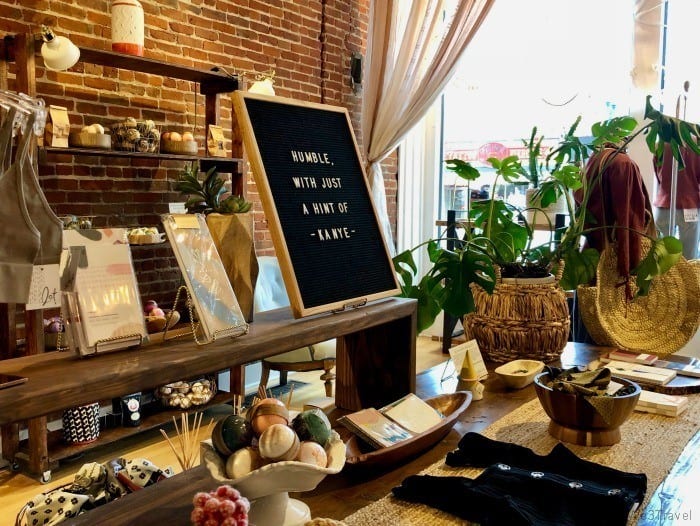 Of course the one thing we did not have enough time for during our short visit was eating. There are so many amazing options, all with interesting stories behind them.
Where to Eat in Sioux Falls
Josiah's Coffeehouse & Café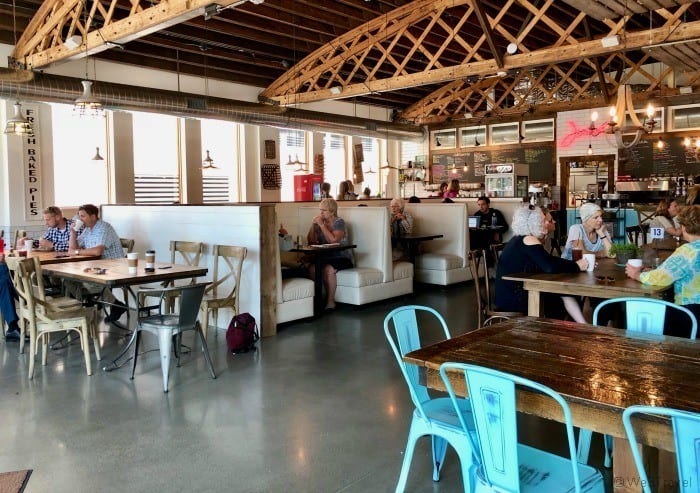 Josiah's seems to be perpetually jammed but it is large enough that you should always find a spot to eat. Its long tables made of reclaimed wood are perfect for impromptu meetings and community dining. The menu features coffees, pastries made from scratch, and cafe fare including full breakfast and lunch. This is one of those places where the food is just as good as the atmosphere.
104 W 12th Street, Sioux Falls, SD
CH Patisserie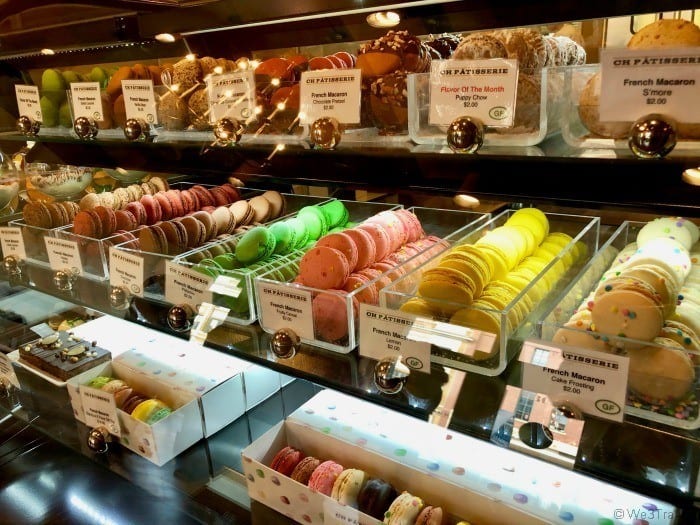 When your sweet tooth is calling, head to CH Patisserie. This European-style bakery exudes French elegance mixed with midwestern friendliness. Owned by World Champion Pastry Chef Chris Hanmer, there is a full line of beautifully crafted macarons, including the only in South Dakota flavor, Puppy Chow, along with croissants, beignets, and other pastries.
309 South Phillips Avenue, Sioux Falls, SD
If you need to cool off, you can also stop at Chef Hanmer's Parlour Ice Cream House on South Main Avenue where every scoop is a revelation.
Parker Bistro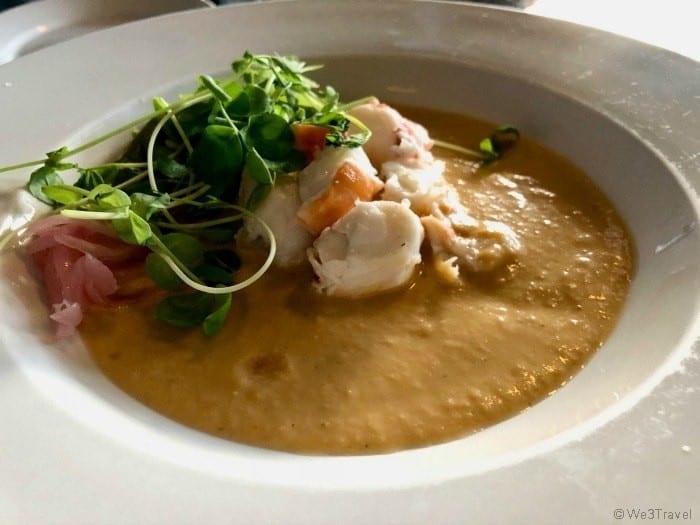 There are so many options in Sioux Falls for dinner, from retro decor and sizable American staples at The Diner, to the casual Bread & Circus. Of course, there are also an appropriate number of craft breweries and hip cafes.
After days of casual, calorie-heavy meals in the western parts of the Dakotas, we opted for a fine dining experience at Parker's Bistro. This small but elegant restaurant was just what we needed to counterbalance the over indulgences of the previous week.
I started off with the lobster gazpacho, which was a fresh twist from a lobster bisque, with a hearty portion of lobster meat perched on top. Hannah wasn't too hungry so she ordered the Chislic appetizer of beef tips with chimichurri and truffle fries, which was more than enough to be her entree. Instead of a main course, I selected the seasonal salad with burrata cheese and tomato gelée. I can't tell you how much we enjoyed dining in a place with table clothes, great service, and delicious modern cuisine.
210 S. Main Avenue, Sioux Falls, SD
Where to Stay in Sioux Falls
Note: We received a media rate at the Sioux Falls Hilton Garden Inn. All opinions are my own.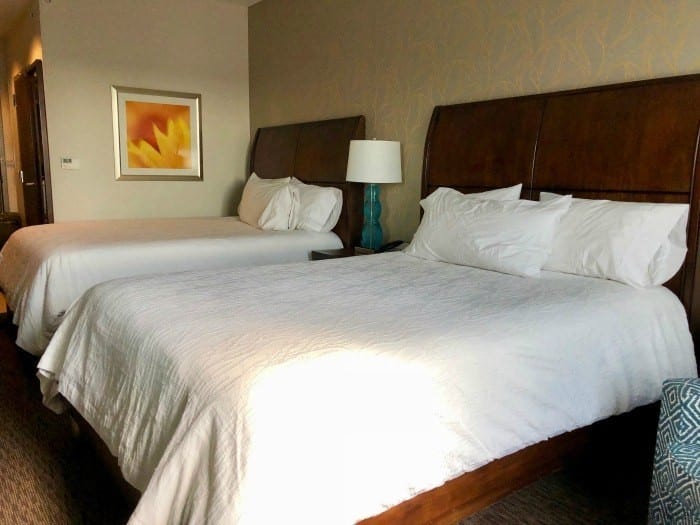 There are a few hotels in downtown Sioux Falls, but we stayed at the new Hilton Garden Inn, right on the river. It was convenient enough to walk to dinner or shops, but with the amenities we wanted including free parking, an indoor pool, and the much-needed laundry facilities. We had a nice view of the river and the patio and walkway below.
201 E 8th Street, Sioux Falls, South Dakota
Have you been to Sioux Falls? I would love to hear your thoughts in the comments below.
PIN THIS FOR LATER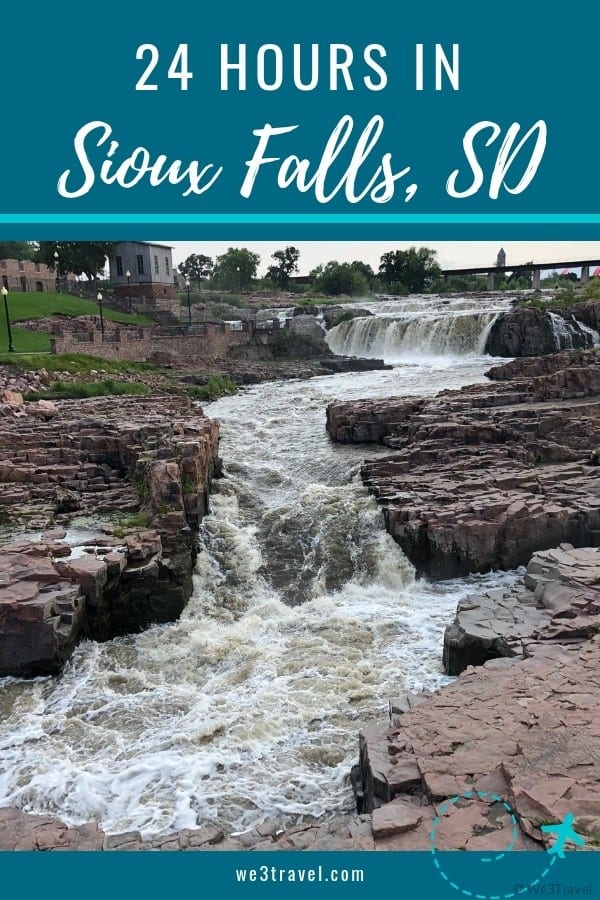 SaveSave