Paris is a popular vacation destination for families, couples, and even solo travelers. Visitors have come surging back into the City of Lights and if you are planning your first trip to Paris, you are not going to want to sleep on these practical Paris travel tips.
It is too easy to get things wrong on a trip to Paris, in ways that can end up really screwing up your dream vacation. But I don't want that to happen to you, so take a few minutes to read the tips below. I've conveniently broken them down into categories of topics that you need to know.
After you have digested these important Paris travel tips, check out my helpful Paris planning checklist, which will walk you through a timeline for planning your trip to Paris. Next, read through my 5 days in Paris itinerary for ideas on how to structure your own trip. Wondering how much this is going to cost? I've got you covered on that too with a useful Paris trip budget breakdown.
Paris Travel Tips
Note: This post may contain affiliate links. If you click a link and make a purchase, I may receive a small commission. All opinions are my own.
Tips for Getting Around Paris
Getting from the airport to central Paris is easy with either a cab or Uber. A taxi will cost 55-60 euro.
If you want a taxi in Paris, you should find the closest taxi stand, as you can't hail them in the street like you would in NYC. Just make sure you have the address you want to go to either printed out or on your phone to show the driver if you don't speak French.
Uber is fairly easy to get in Paris, but you may need to wait 5-15 minutes for one to arrive so build in that time.
If you are worried about transportation strikes in Paris or don't want to wait for a taxi at the airport, you can also arrange a car service through Welcome Pickups. I have used this service in multiple cities and never had any issues.
Metro is one of the easiest ways to get around Paris. For a single ride you can use the automated machines in most Metro stations to purchase a ticket. Each person in your party must have their own ticket. Once you select English (or your language of choice), the screens are straightforward and easy to navigate. The machines dispense a paper ticket, which you scan or insert in the turnstiles to get to the station platforms. SAVE that ticket until you depart the station at your destination as you could be asked to show it.
If you plan on taking the Metro frequently during your stay, you can look into buying a Navigo Easy Pass that can be purchased for 2 euros and loaded (or reloaded) with rides. Just keep in mind that each traveler needs their own card (you can swipe one card three times for three people in your party.)
Trains to Versailles or the airport require a different kind of ticket. This is a great resource about the Paris Metro and trains.
Since transportation in Paris can get interrupted by strikes, protests, etc., it is helpful to stay in a central location and plan on getting around on your own two feet most days.
When leaving Paris, if you are flying out of Charles de Gaulle airport, leave yourselves plenty of time to get through the airport. Three hours is recommended and you may very well need it!
Tips for Where to Stay in Paris
Paris is divided into 20 arrondissements or neighborhoods. The inner circle, or those closest to the center of the city's main attractions, are the lower numbers. Start your accommodations search in that inner circle.
For an authentic Parisian experience that is still in the heart of everything, I greatly enjoyed our stay in the Saint Germain des Prés neighborhood in the 6th arrondissement on the Left Bank at the Hotel Le Relais Saint Germain.
Another area with a neighborhood feel with plenty of restaurants and shops without being too terribly touristy is Le Marais in the 4th arrondissement.
If you are looking for an apartment, you will likely find the most choices close to the Eiffel Tower in the 7th arrondissement.
When traveling with a family, you will be able to save money by renting an apartment versus getting two hotel rooms or a family suite. There are limited options on Airbnb because of crackdowns in the city, but I have written a guide on how to find a holiday apartment in Paris (and what to look for.)
Tips for Eating in Restaurants in Paris
The first thing to keep in mind when eating out in Paris is that you will want to make reservations in advance. Many restaurants allow you to book through their websites, or you can use a platform like The Fork, or request help from your concierge. Some popular spots like Angelina's can book up months in advance. In general, a couple of weeks to a couple of days in advance is fine.
I have included many restaurant recommendations near popular attractions in my 5 day Paris itinerary.
When you walk in, be sure to greet the host or maitre d' with a smile and "Bonjour" or "Bon Soir" in the evening. Eye contact and greetings are very important in France and if you don't do this, you will be seen as rude.
If you do not have a reservation, you will need to ask for a table with "Bonjour. Avez-vous une table pour deux (trois/quatre…)?" Don't worry though, most will quickly switch to English unless you speak excellent French.
Tipping is not the same as we expect in the USA, which you may notice in the level of service. For good service, consider leaving 5-10 percent of the bill. Just keep in mind that you can't easily add the gratuity to a credit card payment, so you will need to carry some change or small bills.
Lunch in Parisian restaurants typically runs from 12-2 pm and dinner from 7:30-10 pm, but brasseries are open usually from 11 am until midnight or thereabout so if you need to eat at an odd time, look for a local brasserie. Also, keep in mind that boulangeries may close during the afternoon.
Many restaurants are closed on Sundays and on holidays such as July 14th. You will also find many restaurants or shops that close in August while the owners go on holiday.
Bread will often be delivered to your table and there may be an additional charge for this. However, this bread is usually intended for mopping up sauces and such so it is not accompanied by butter or olive oil (or a bread plate — it is ok to put it right on the table.)
You will need to ask for water and if you want tap water, be sure to specify "une carafe d'eau" for a pitcher of water. They may still bring you bottled water that you will have to pay for and if you want to make a fuss you can send it back and ask again for a carafe of water or just let it go like we did.
Parisians take their time at meals so you will not be rushed away, but this also means that you will need to ask for the bill "l'addition, s'il vous plait".
Because the culture is to sit and relax over coffee or meals, you may be hard-pressed to find a coffee to go unless you stop into Starbucks. Instead, head inside and stand at the bar to quickly drink your coffee.
One last note, Parisians enjoy relaxing meals and don't appreciate fellow diners that are loud. So keep the voices low and save the funny stories for later. When traveling with rambunctious kids, look for more bustling bistros and brasseries where noise is more easily overlooked (or pack picnics!)
Most restaurants accept credit cards and you can easily tap or insert your chip card into the handheld terminals that your server will bring to the table. Just make sure that you use a card that doesn't charge international transaction fees and when asked whether you want to be charged in Euros or Dollars, always choose the local currency.
Tips for Visiting Museums and Attractions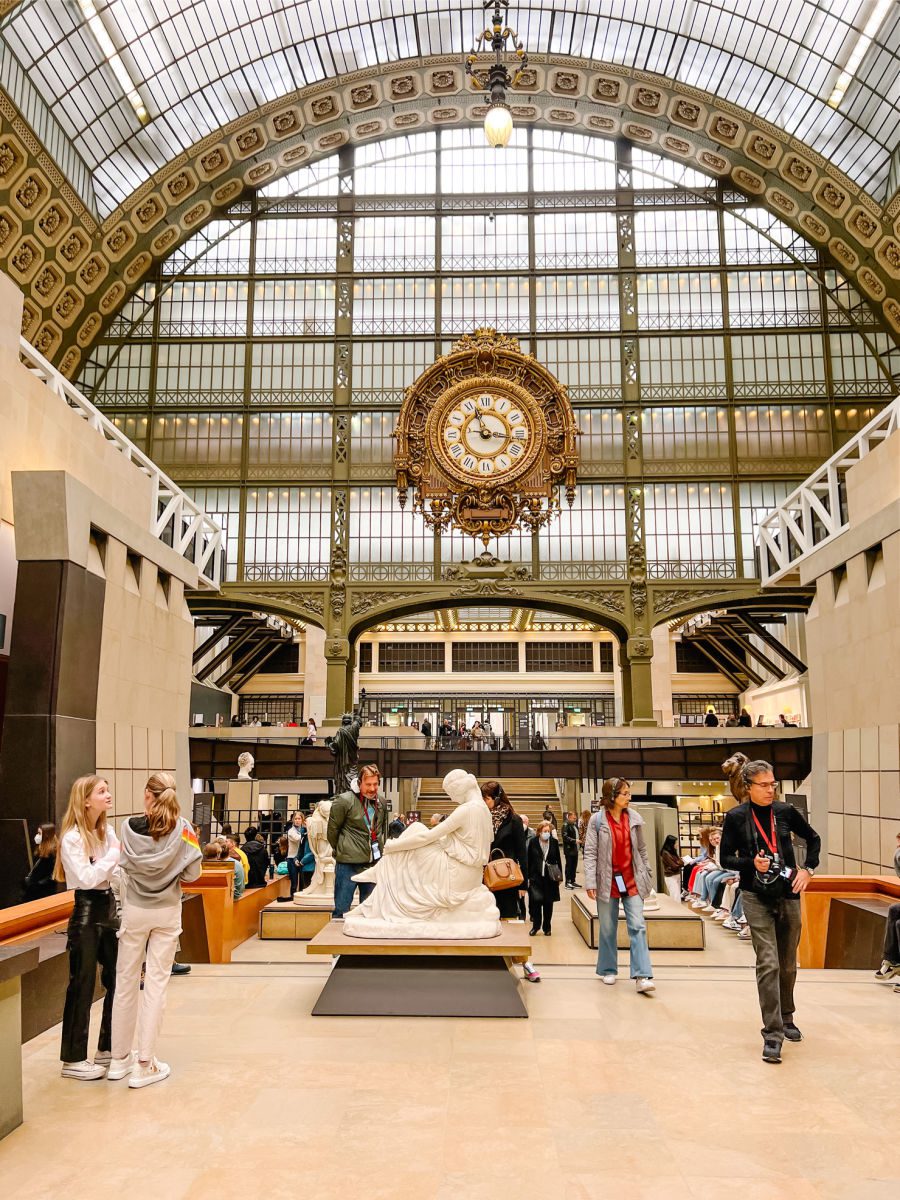 Here is where your vacation can go sideways if you don't plan ahead. Many museums, such as the Louvre, require pre-booked timed-entry tickets.
Some museums require timed-entry tickets but you can still purchase tickets on-site if they are available, such as the Musée de l'Orangerie.
You need to check the opening days and hours for all museums and attractions. For example, Versailles, the Musée d'Orsay, and the Musée Rodin are closed on Mondays. Meanwhile, the Louvre, Musée de l'Orangerie, Pompidou Centre, and others are closed on Tuesdays.
Monday is the busiest day at the Louvre Museum so you may want to schedule your visit for a different day if possible.
If you purchase a timed-entry ticket to the Eiffel Tower, you can save yourself hours of waiting in line just to buy tickets (if they are even available.) Ticket sales usually open up 90 days in advance and do sell out quickly during the high season.
Even though children are free at museums, you may need to show ID to prove their age so always carry a copy of their passport.
If you will be visiting many museums within a 2-4 day time period, it may make sense to invest in the Paris Museum Pass. You can buy these online and save them to your smartphone or print it out online. This is the best option so that you have the code you need to reserve a timed-entry ticket for free at museums that take the Paris Museum Pass but require an advance ticket purchase.
Be prepared to go through security at all major attractions and avoid carrying any large bags or things like penknives.
There are free lockers available at the Louvre to store coats and bags. After walking through this huge museum you will appreciate leaving some things in the lockers.
The Louvre displays over 380,000 pieces of art over miles of galleries. The best way to explore the Louvre is with a guided tour. Two that I highly recommend are Closing Time at the Louvre: The Mona Lisa at her Most Peaceful by Walks of France and the Mona Lisa First Viewing tour by LivTours.
Make sure you leave yourself time to explore some of the hidden gems of Paris.
Tips for Shopping in Paris
Fashionistas around the world dream of shopping in Paris, just keep in mind that it is easy to blow the vacation budget in the Paris boutiques. Good neighborhoods for boutique shopping are Saint-Germain-des-Prés along Boulevard Saint Germain, especially near the intersection with Rue du Bac and Boulevard Raspail, and Le Marais near Place des Vosges and neighborhood streets toward Centre George Pompidou and down toward Hôtel de Ville.
For department stores, visit Galeries Lafayette (upscale), Monoprix (like a Target), and Bon Marché.
Foodies will want to check out Le Grande Épicerie at Bon Marché, Rue Cler market street, and the Rue Montorgueil in Le Marais.
If you spend over 100.01 euros, you can get a percentage of the Value Added Tax back if you live outside of the European Union. Request the VAT refund forms from the shop and bring these and your purchases with you to the airport. Before you check a bag (or keep the items in your carry-on), bring the items and these forms, along with your ID, to the Tax Refund area in the airport. Just keep in mind that if you depart early, the tax refund window may not be open yet and then you are subject to whether or not the electronic kiosks are working.
Tips for What to Wear in Paris
As an Amazon Associate, I earn from qualifying purchases.
In a city known for fashion, you will want to look smart if you don't want to stand out as a tourist while you are in Paris. Avoid athleisure wear such as leggings or sweat pants, as well as shorts and running shoes/cross-trainers.
Luckily Paris has gotten a bit more casual so you will see plenty of jeans and white fashion sneakers like Vejas and Adidas, along with high-top sneakers like Chuck Taylors from Converse or high-top black leather boots (Doc Marten-style.) You will definitely need some comfortable walking shoes! I relied on my high-top leather sneakers and waterproof boots from Taos.
Since the weather is variable, it helps to layer and you can easily dress a t-shirt up with a cardigan or blazer. You can't go wrong with a ubiquitous striped shirt.
You will want a safe way to carry your valuables and I love the cross-body, anti-theft bags from Travelon and for longer days, the packable travel backpack from Travelon.
Even though I like to have my valuables locked up, I want fast and easy access to my phone to take pictures or look up directions. I found the Bandolier phone case and lanyard the perfect travel companion.
Make sure to pack an umbrella and a weatherproof jacket, especially if you are visiting in the spring. (See the best time to visit Paris.)
While you won't be wearing it, don't forget to pack adapters for charging your devices and converters if you plan on using your hair dryer or styling irons. A US-to-EU adapter with built-in USB outlets is ideal.
See my friend Andi's suggestions on what to wear in Paris and pack for a summer visit to Paris
Stay Street Smart in Paris
Keep alert for pickpockets, especially around popular attractions like the Eiffel Tower. Often they will work in teams or groups to distract you. Be especially vigilant when you stop to watch street performers. Using one of the anti-theft, locking bags that I mentioned above will help.
There are also people that try to run scams on visitors in Paris, like asking you if you "lost" a ring or trying to hand you a flower. It is best to ignore them and walk away. This post has some good info on how to spot common tourist scams.
You also want to avoid looking like an obvious tourist by walking around holding out your phone that is loudly providing turn-by-turn directions. Instead, put your phone in your pocket and pop in your earbuds to listen for directions instead.
There are public bathrooms around Paris but you will need to pay for them. You can use the Flush app to find the closest bathroom. You can also go into a cafe and get a coffee and then use the bathroom. Just don't try to use the bathroom without buying something first. It is best to do what I always encourage kids to do. Just "try" when you have the opportunity (at a museum, after eating in a restaurant, etc.)
You are now ready to conquer planning your first trip to Paris with these tips for visiting Paris! Remember, if you need more advice, check out both my suggested 5-day Paris itinerary and my Paris trip planning checklist.
Save this to Pinterest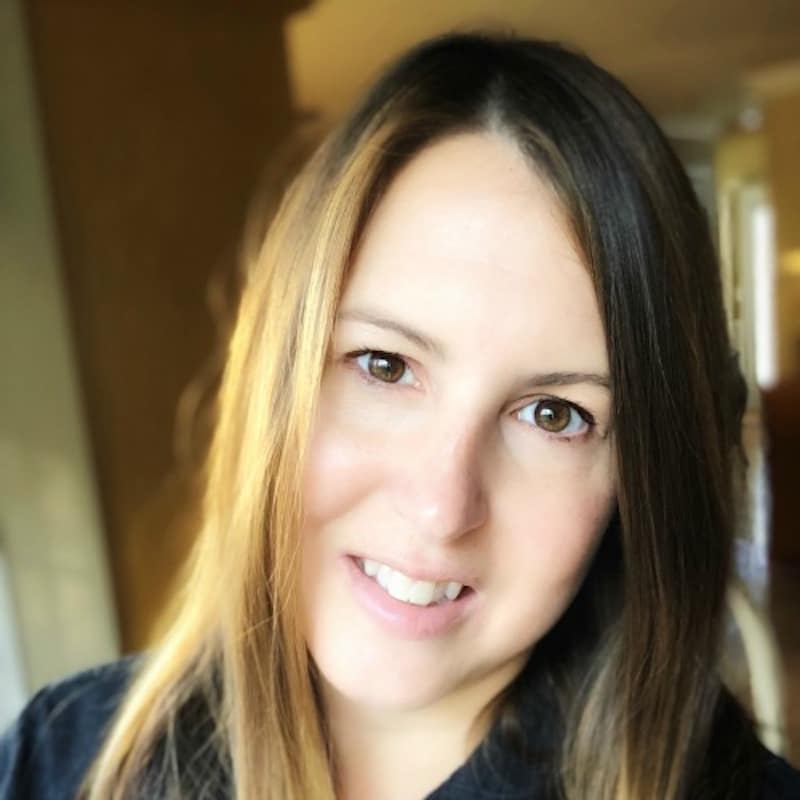 Tamara Gruber is the Founder and Publisher of We3Travel. A former marketing executive and travel advisor, Tamara is an award-winning travel writer and recognized expert in family travel. She is also the publisher of YourTimetoFly and the co-host of the Vacation Mavens travel podcast.