Sun, wine, water, and relaxation…what could be better for a girlfriend getaway? Newport, Rhode Island truly is a perfect spot for a girls' trip. It has wineries, great dining options, beaches, shopping, spas, and of course, plenty of ways to get out on the water. This summer I gathered up a few of my fellow travel-writer friends for a writers' retreat/ girlfriend getaway to Newport Rhode Island.
Where to Stay in Newport RI
Newport was once the summer getaway destination for the extremely wealthy and today it is the sailing capital of the world. In the summer, the harbor is filled with yachts. What does this mean? Hotel rooms in the summer are going to cost a pretty penny, making it an expensive destination for a girlfriend getaway. But this summer, I found the perfect place for a girlfriend getaway to Newport RI.
The Paradise Farmhouse, located on the grounds of the Norman Bird Sanctuary in Middletown, is perfect for a girls' trip to Newport. Located just 10 minutes drive from downtown Newport and a short quarter-mile walk to the beach.
With six bedrooms, all with en-suite bathrooms, there is plenty of room to sleep up to 16 people. There are two rooms with double beds, three rooms with twins that can be put together as kings, and one room with three sets of bunk beds. The design is clean and comfortable, with bird accents throughout the home. The bathrooms are supplied with all-natural, locally produced bath products, providing the comforts of a luxury hotel.
There is a fully stocked kitchen with everything except a microwave, including locally donated tea and coffee. And there are plenty of spots to eat the food you prepare! In addition to a square dining table that seats six to eight, there is a full dining room with a table for up to 16! Plus, there is an outdoor BBQ and patio table.
There is also a sitting room and a living room when you want to hang out together. If you get bored (does that ever happen on a girlfriend getaway?), the house is stocked with games and anything you might need for a short or extended stay (except laundry facilities.)
Staying on property, you can take a short walk down a country road to Third Beach in Middletown, or it is a short drive to other beaches. Since the Farmhouse is located on the Norman Bird Sanctuary, guests have access to the reserve's seven miles of hiking trails, with the option of booking a guided hike. The hikes range from fully accessible to strenuous, so not only do you get beautiful views, you can also get a workout.
You can book the Paradise Farmhouse on Homeaway.
Where to Drink in Newport RI
Maybe it is just me, but my girls' trips tend to involve a few cocktails or glasses (ahem, bottles) of wine. But just any old bar won't do. I like a place with atmosphere. There is plenty of that to be found in Newport, and here are a few of my favorites for a girls' night out.
Newport Vineyards
I visited Newport Vineyards a few years ago on a girls' weekend and when I went back this summer, I found a whole new experience. In addition to a beautiful shop and tasting room, they have a large outdoor patio and tasting bars facing the vineyards. You should definitely check out their event page because the Vineyard hosts many fun events, including fireside tastings with live music on many evenings.
It isn't just the experience that has improved in recent years, so have the wines. The Chardonnay was one of my favorites. After the tasting experience, be sure to fill your bellies at Brix, its farm-to-table restaurant next door. The decor carries through with the winery decor and the food highlights the local ingredients in the tastiest ways. There may be so many options to choose from, you might want to pick a few small plates to share. Just leave room for dessert, trust me!
Carolyn's Sakonnet Vineyard
Now owned by Carolyn Rafaelian, founder of Alex & Ani jewelry, Carolyn's Sakonnet Vineyard is one of my favorite places to hang out on a summer weekend. They have an outdoor cafe, multiple tasting rooms, and a beautiful lawn next to the vineyards with hand-hewn chairs and table to relax and enjoy a bottle of wine and goodies from the restaurant or market.
The wines here have also improved in recent years. I used to always stick with the Siren Vidal Blanc, but after doing a full tasting this summer, I have come to love the Expedite Happiness Chardonnay, Blessed Blend White and Blessed Blend Red.
Top of Newport Bar + Kitchen at the Hotel Viking
This little City by the Sea offers some great options to enjoy a cocktail with a view. I'm a bit of sucker for a rooftop bar and was happy to try the Top of Newport rooftop bar at the Hotel Viking. Hotel Viking is one of my favorite historic hotels in Newport, with a great location and charming atmosphere. They have some fun signature cocktails, raw bar and casual entrees. Plus some special "Taco Tuesday" options!
You can catch a nice sunset view of the Newport Harbor, just make a reservation if you can because it can get popular!
The Roof Deck at Grace Vanderbilt
The Grace Vanderbilt is a luxury boutique hotel in downtown Newport with elegant touches like a spa and indoor and outdoor pools. I have yet to stay at this little gem, so I was happy to be invited to experience its Roof Deck. Even more posh than the rooftop bar at the Hotel Viking, the Roof Deck at Grace Vanderbilt is both hip and chic and welcoming to the yacht crowd or the Millennials visiting from the city (and they gave us GenXers a warm welcome too.) Just be sure to arrive before six to beat the crowd and go during the week for less of a scene.
They also highlight some signature cocktails but have a full bar on the roof with tables and lounge areas scattered throughout. The menu here is definitely more limited so best to go for cocktails and light bites like arancini, truffle fries, oysters and s'mores.
What to do in Newport RI
With seven miles of trails to explore on the Norman Bird Sanctuary, you don't even need to leave the property to keep busy. However, you really can't visit Newport without getting out on the water. There are many options from chartering a yacht to take a seal-watching tour. But when you are in the sailing capital of the world, you really should get out on a sailboat!
Cruise Newport operates daily group sails on the Madeleine, a 72-foot schooner sailing yacht built in the 19th century style. I've been out on the Madeleine before when we were in Newport for a romantic overnight, but it wasn't windy then and we ended up powering mostly by motor. Not the case when I went out with friends! That experience was a much more authentic sailing experience, although there were times when I wasn't sure if I was going to tip right overboard (I need to work on getting my sea legs.) They did say it was an especially breezy day so good to know there is some middle ground I have yet to experience.
There are plenty of other things to do in Newport — from visiting the Mansions, to taking in a match at the Tennis Hall of Fame, shopping on Bowen's Wharf (follow Newport Stylephile for suggestions on the best shops), polo, food & wine festivals, driving Ocean Drive, walking on the Cliff Walk, yoga, spas and more. The Grace Vanderbilt even offers High Tea and Mixology classes on the weekends.
For the latest events and more ideas, I'd suggest checking out the Discover Newport website.
You really can't go wrong with a girlfriend getaway to Newport Rhode Island and I was so thrilled to discover the Paradise Farmhouse at the Norman Bird Sanctuary. It is the perfect spot for a bunch of ladies to hang out, chat and have some great girl time!
[plan-trip]
[/plan-trip]
PIN THIS FOR LATER
Note: Our stay was hosted by the kind folks at the Norman Bird Sanctuary for purposes of this review and some of our meals and experiences were hosted by Discover Newport and its partners. All opinions are my own.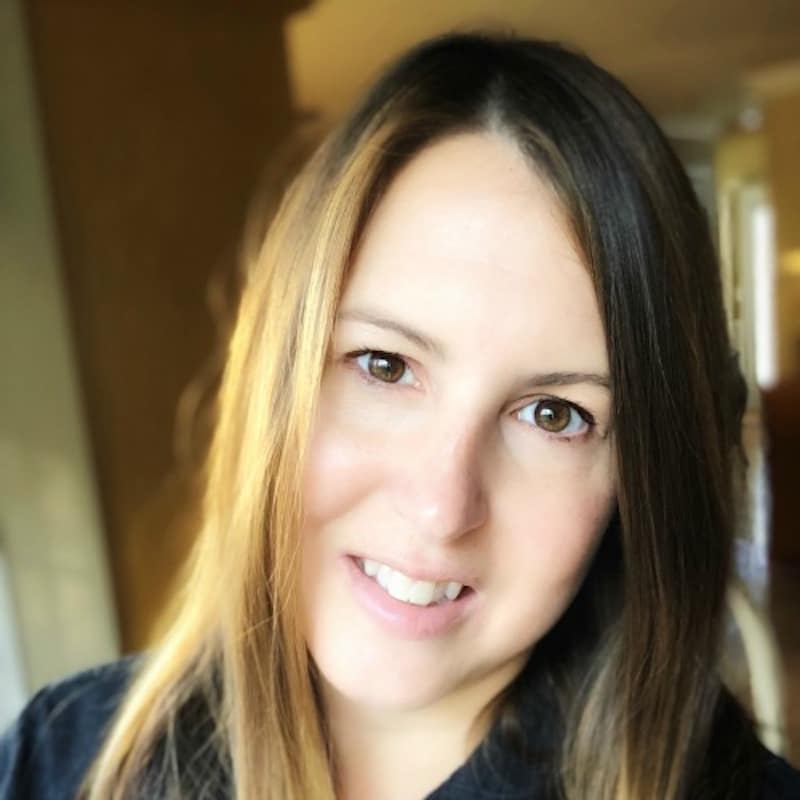 Tamara Gruber is the Founder and Publisher of We3Travel. A former marketing executive and travel advisor, Tamara is an award-winning travel writer and recognized expert in family travel. She is also the publisher of YourTimetoFly and the co-host of the Vacation Mavens travel podcast.