While we are stuck at home, those of us with kids are struggling to find things to keep them occupied and mentally engaged. Here is an idea that supports homeschooling or distance learning initiatives in geography and social studies, but can also make your life a little easier both now and in the future. Since I've always thought it was a good idea to get kids involved in planning the family vacation, I have put together a vacation planner for kids.
Look I get it, you may not be able to take a family vacation for months or longer. The uncertainty of the future and financial resources is stressful for us all. But we can dream, right? So why not let them learn while also dreaming about a future trip. And when the time comes, your job planning that vacation was just made that much easier because you already know where to go and what to do.
Here is the plan. Be sure to read through to the end.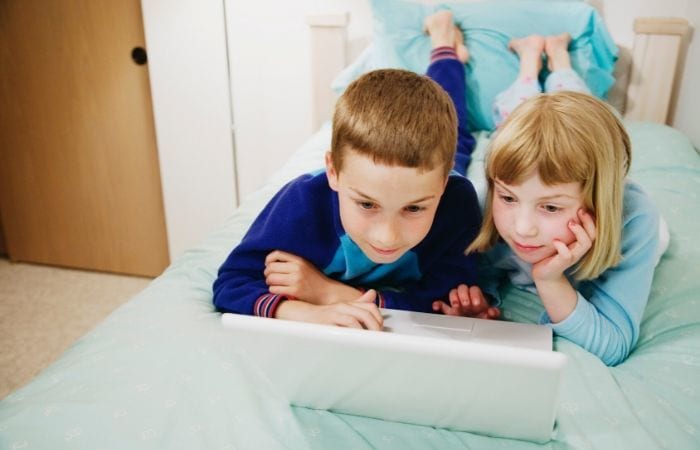 Vacation Planner for Kids
Give your kids the following assignment. You can use the downloadable worksheets at the end of this post to make it an "official" feeling assignment.
Here is your assignment:
Choose three destinations that you would like to visit. These can be cities, national parks, states, or countries. If you are having trouble coming up with ideas for three places, browse the Internet and YouTube (with parental supervision if necessary) to look for things like:

Best vacations with kids / Best vacations with teens
Best family vacation destinations
Where to go in 2020

Research these destinations using Google, Pinterest, YouTube, and/or Instagram to answer the following questions. Try to use blogs or articles from real people/families in your research to get the "real" sense of the place.

List three interesting facts about this destination that you didn't already know and make you want to visit. (Search for things like "things to know about…, interesting facts about…, or visit the tourism website for that destination.)
What is the best time to visit? (Search "best time to visit xyz", or "best time of year to visit xyz")
How long should you stay? (Search "how many days should you spend in xyz")
What are the top five things that YOU want to do there. Be sure to list opening days and times, as well as ticket prices if applicable. (Search "things to do in xyz", "things to do with kids in xyz", "xyz itinerary" read the articles and find things that interest you)
Find three restaurants that YOU would want to try. (Search "where to eat in xyz", "best restaurants in xyz", "family-friendly restaurants in xyz" — read the articles and then click on the restaurant website to check out the menus)
BONUS for teens: create a Google Map that shows the attractions and sights that you are interested in visiting.

Open Google Maps and search for the destination
Search for each attractions and sight and "save" or "star" each location
Zoom out and get a sense for where everything is located.

Double bonus for teens: create a daily itinerary for your trip. Look at the location of each attraction and how long you want to spend at each, as well as the days/hours it is open. Use this information and the map you created to build out a day by day itinerary for your future trip.

Fill out the attached downloadable worksheets to present to your parents.
Schedule a time to present your findings to your parent(s). You can use these worksheets or create a presentation on Google Slides, record a video, etc. Remember, you need to present all the options but then make sure you pick a favorite!
You may want to start them off with a list of your favorite family travel blogs to use as resources. I highly encourage using these as resources since you are getting real advice from real people. Plus, just be browsing these websites you are helping bloggers continue to pay the bills during these challenging times as most earn a living from ad revenue and other avenues.
Download your Vacation Planner Worksheets
There are three worksheets to be downloaded including: instructions, Vacation Planner for kids, and an optional Vacation Planner for teens.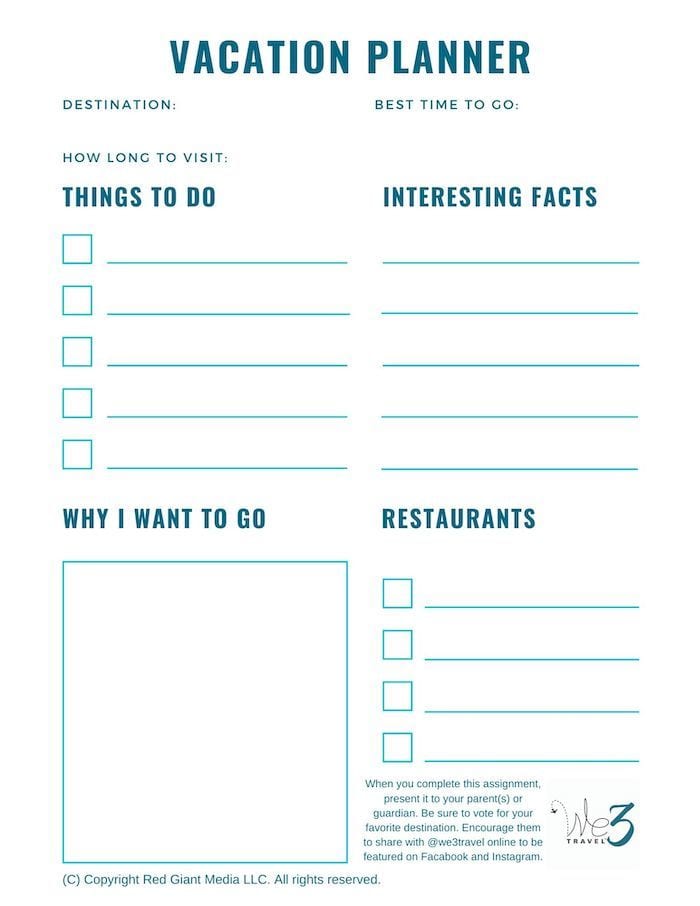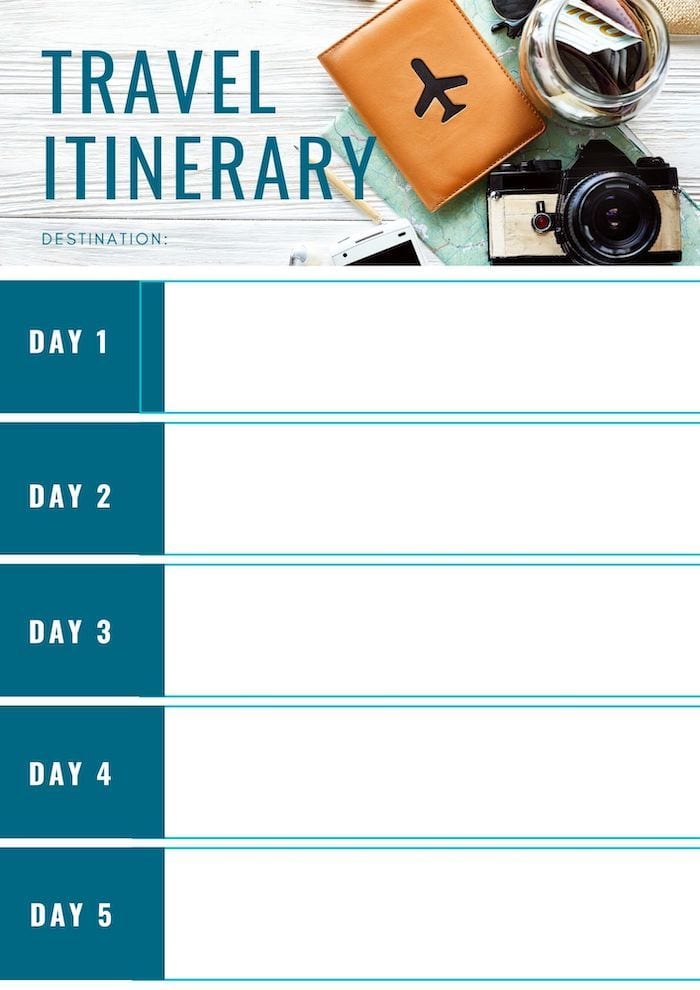 Show me your work to be featured!!
If you put your kids up to this challenge, I want to hear about it! Please send me screenshots of your kids' worksheets, links to their videos, etc. and I would LOVE to share them with my Instagram and Facebook audience. Let's stay social even from a distance and support each other. The more we can feel our sense of community the better we can all feel during challenging times.
I encourage you to share this post on Facebook, Instagram, etc. Let's take a break from bad news and dream about a real vacation for a while!
When you do get a chance to travel again, be sure to download and print our travel journal printable for kids.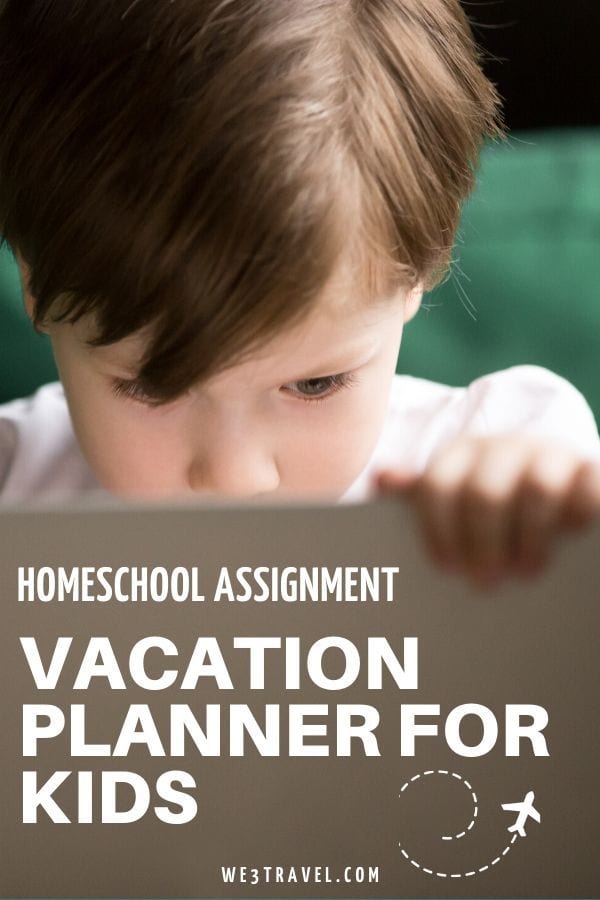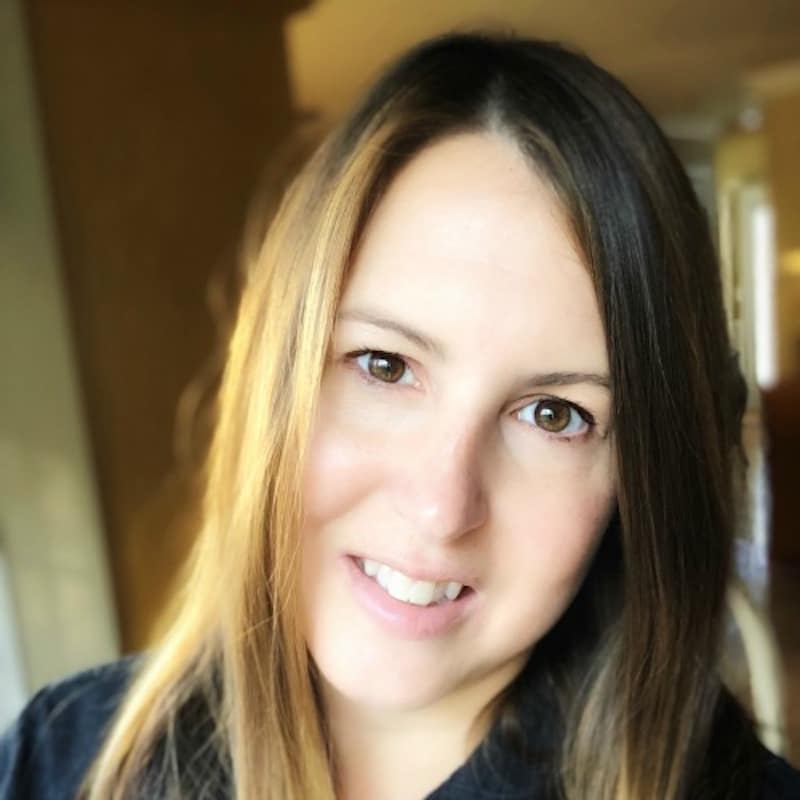 Tamara Gruber is the Founder and Publisher of We3Travel. A former marketing executive and travel advisor, Tamara is an award-winning travel writer and recognized expert in family travel. She is also the publisher of YourTimetoFly and the co-host of the Vacation Mavens travel podcast.