When I first moved to Rhode Island, the cuisine was focused heavily on Italian and seafood, with Portuguese influences mixed in. The few Mexican restaurants were limited to local neighborhood joints, chain restaurants, or the handful of student-friendly options like Tortilla Flats or Don Jose Tequilas. So much has changed in the last 19 years, with a number of authentic and tasty options popping up all over the Providence, each with something unique to offer.
After much diligent research (thank you Taco Tuesday), I've compiled a list of what this gringa thinks are the best Mexican restaurants in Providence.
Best Mexican Restaurants in Providence
Tallulah's Taqueria
If you are looking for casual Mexican take out and outdoor dining, head to Tallulah's Taqueria on Ives Street on the East Side's burgeoning food scene street in the Fox Point neighborhood. The line might be long (you can always order online) but the wait is worth it.
Top your authentic corn tortillas with a variety of proteins from carnitas, barbacoa, carne asada, chorizo, pollo, shrimp, pescado, or spicy al pastor, or choose a burrito, torta, or bowl instead. To me, it is the accoutrements that make the dishes stand out, like the fresh cilantro or pickled onions and radish. Don't forget to grab the daily flavor or agua fresca while you are there or choose a margarita to go.
Tallulah's Taqueria is located at 146 Ives St, Providence, RI 02906. There are also locations in Jamestown and (coming soon) on the West Side of Providence on Sims Street.
Dolores
From the owners of the former El Rancho Grande, Dolores offers contemporary and regional Mexican cuisine from the Mixteca region of Puebla and Oaxaca. Located in the Fox Point neighborhood on the East Side of Providence, Dolores offers more refined, authentic Mexican cuisine in a stylish setting. The focus is more on entrees than tacos, with great Moles, stews, and starters. sauces and stews.
Dolores also offers craft cocktails utilizing artisanal agave distillates and will serve up a mezcal or tequila flight for sampling.
Dolores is located at 100 Hope Street, Providence, RI. Online ordering is available and reservations can be made through Tock.
Diego's East Side
Building on the popularity of Diego's Newport, the Providence outpost opened in Wayland Square on the East Side in 2021. The space, which formerly housed retail shops, has been transformed into a colorful bar restaurant with plentiful outdoor dining on the porch.
The food features some creative takes on Mexican cuisine (think crispy pork belly tacos and truffled goat cheese dip with chips) that are a fresh spin on typical Mexican-American cuisine. There is also an extensive cocktail menu featuring tequila and mezcal, along with some rum-based tiki drinks to round up the young and fun atmosphere.
Diego's East Side is located at 192 Wayland Ave, Providence, RI. Reservations are available on Resy.
Xaco Taco
Located in the Jewelry / Hospital district, Xaco Taco attracts the millennial crowd with modern Mexican cuisine. Part of the Chow Fun Food Group (also owners of 10 Prime Steak & Sushi and Harry's Bar and Burger), they also opened a sister restaurant, Oz Tacos and Tequila in Lincoln, Rhode Island, which I actually prefer because it is much easier to park than downtown at Xaco Taco.
The tacos are served up on white corn tortillas and include the traditional offerings, along with more modern takes like the vegan tempura-fried cauliflower or the wild mushroom. You can also order up family-style meals to go.
Xaco Taco is located at 370 Richmond St., Providence, RI. Reservations are not accepted.
Chilangos
Open since 2001, Chilangos is one of those small, local places that has been around so long because they make delicious, authentic Mexican food. It started as a food truck and today serves up creative, affordable cuisine from its brick and mortar restaurant and bar in the Olneyville / Valley section of Providence.
Oaxacan cuisine takes the spotlight, as do the cocktails and margaritas. Try the Huarache de Mole Verde, the Enchiladas de Mole Apiñonado, or the Camarones a la Diabla if you like things spicy.
Chilangos is located at 447 Manton Ave., Providence, RI. Call 401-383-4877 for reservations.
Mexican Restaurants Near Providence
Sadly, many other favorite Mexican restaurants in Providence have had to close due to the pandemic and staffing shortages, but I hope to see the return of places like El Rancho Grande and Viva Mexico Cantina Grill some day soon. If you are looking for other options near Providence, also try:
Lola's Lounge and Cantina
Just 15 minutes outside of Providence, Lola's Lounge and Cantina offers Mexican-Spanish fusion in a strip mall setting. You will find everything from Spanish paella to jumbolaya pasta (their spelling, not mine) to tacos, flautas, and enchiladas.
Lola's is located at 55 Douglas Pike Suite 103 Smithfield, RI. Reservations are available on Open Table. Online ordering is also available.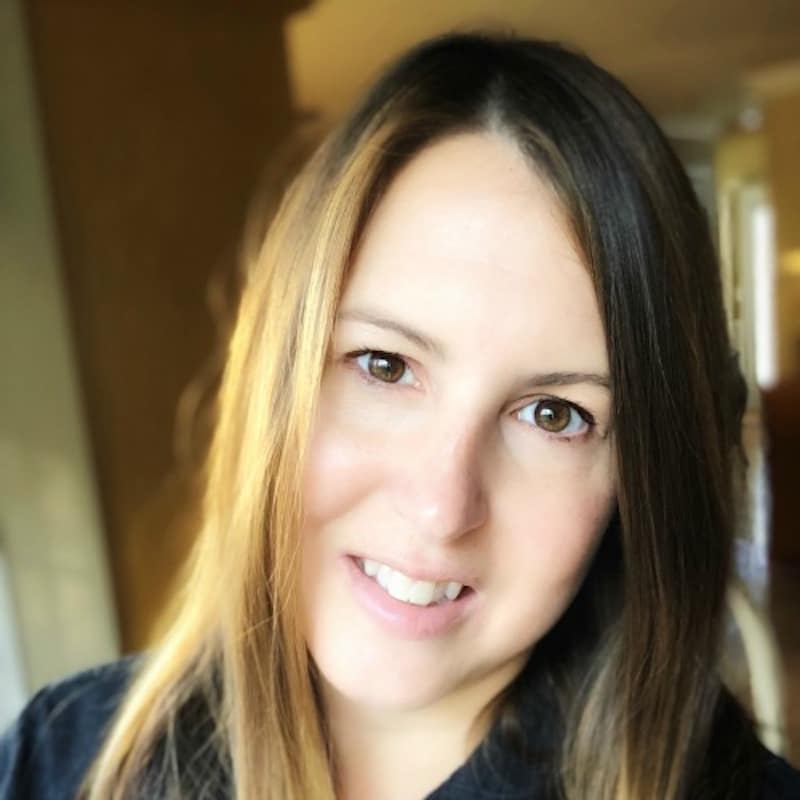 Tamara Gruber is the Founder and Publisher of We3Travel. A former marketing executive and travel advisor, Tamara is an award-winning travel writer and recognized expert in family travel. She is also the publisher of YourTimetoFly and the co-host of the Vacation Mavens travel podcast.