Nearly one in five Rhode Islander's claim Italian ancestry, so it comes as no surprise that Providence is home to some delicious Italian food. While the Federal Hill section of Providence is known as Rhode Island's "Little Italy", only a few of the best Italian restaurants in Providence can actually be found there.
To be honest, while you can still find great Italian markets and bakeries on Atwells Avenue on Federal Hill, it has lost its Italian exclusivity and these days you will also find a number of hookah bars and tattoo studios there as well. So let me clue you in on my favorite Italian restaurants in Providence.
5 Best Italian Restaurants in Providence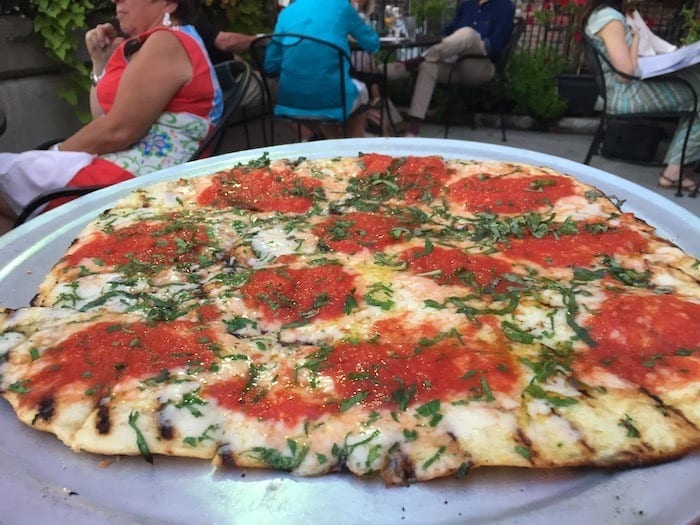 Bacaro
My absolute favorite Italian restaurant in Providence is Bacaro. Located on South Water Street, it is a perfect location for dinner before attending Waterfire or strolling along the river. They call Bacaro a split-concept Italian restaurant because it essentially has two menus. There are the small bites or Italian tapas from the salumeria, as well as a full, multi-course menu. It is best to go hungry and bring along some friends.
The thin-crust grilled margherita pizza is heaven on earth and should be ordered to share as an appetizer. If you can manage to stop yourself from eating the whole thing, you won't regret having extra to bring home. We also love to start with the arancini and some fresh meats and cheeses. My favorite entree is the Pasta con i Funghi, which is fresh egg tagliatelle pasta with butter, fresh Parmesan-Reggiano cheese, truffle-scented egg, and mushroom.
Bacaro is located at 262 S. Water Street, Providence RI. Reservations are accepted and online ordering is available through DoorDash. Limited free parking is available in an adjacent lot as well as paid on-street parking. You need to climb a few stairs to get into the restaurant and more stairs to the second floor seating area.
Al Forno
Al Forno has been delighting diners in Providence for four decades, famous for its grilled pizza and spicy Clams Al Forno. Because reservations aren't accepted, it is best to go mid-week or plan on an early dinner because the waiting area can get quite boisterous. If you can, request a table upstairs where it is a little quieter.
As at Bacaro (since the owner of Bacaro started at Al Forno), you have to try one of the wood-grilled pizzas. Their wood-grilled meats are also a highlight, but if you like heat, try the spicy clam roast with hot sausage, tomatoes, endive, and mashed potatoes.
Al Forno is located at 577 S Water St, Providence, RI. Reservations are not accepted for groups under six. As of June 2020, a firm reopening date is not yet available. Parking is available in the adjacent lot.
Capriccio
Located downtown, Capriccio is the perfect spot for a formal special occasion. The formal wait staff, elegant dining room, and attentive service create an elegant dining experience.
Capriccio is known for its classic veal dishes, but I would also recommend classic dishes such as Clams Capriccio or the Escargot. I'm also a huge fan of the Dover Sole with the table side preparation.
Capriccio is located at 2 Pine St, Providence, RI. Valet parking is typically available, although not during current reopening regulations. Reservations are available on OpenTable. A long flight of stairs leads down into the restaurant.
Pane e Vino
Pane e Vino is my favorite Italian restaurant on Federal Hill. Owned by the De Quattro Restaurant Group, which also owns Massimo down the street, Pane e Vino has consistently delivered for us over the years. Plus, they usually offer 50% off bottles of wine on Mondays, which gives a great excuse for going out during the week.
To start, I usually get the Calamari in Padella, one of my favorite Rhode Island foods and much better than regular fried calamari. Then as a main course, I'm never disappointed with the Gnocchi Quattro Formaggi, but I'm also a fan of the Fettucine alla Bolognese.
Pane e Vino is located at 365 Atwells Ave, Providence, RI. Reservations are available on OpenTable. Valet parking is typically available, although not currently.
Siena
The Siena location in Providence on Atwells Avenue is currently closed, although their locations in Smithfield and East Greenwich are open for indoor and outdoor dining, as well as take out. To be honest, I like those locations better anyway!
To start, I love sharing their giant meatball (Polpette Grande) or their calamari in Balsamic (Calamari All' Aceta Balsamico.) For my main course, I'm again a sucker for the Tagliatelle Bolognese pasta or the delicious Rigatoni alla Norcina with mushrooms and truffle oil.
Siena Providence is located at 238 Atwells Avenue, Providence, RI. Reservations are available on OpenTable. Self-parking is available in Smithfield and East Greenwich and, when open, valet parking is typically available at Siena Providence.
Constantino's Venda Bar and Ristorante
For those craving lobster ravioli, you need to head to Constantino's Venda Bar and Ristorante on DePasquale Square in Federal Hill. I actually love going here for lunch and enjoying a delicious salad or pizza with glass of wine in the sunshine next to the sparkling fountain in the square.
In the evening, it can get a little louder, with music and dancing in the square, and a little rowdier. The last time we had dinner outside a table next to us lit up cigars, which really polluted the taste of what would otherwise be a delicious meal.
Constantino's Venda Bar and Ristorante is located at 275 Atwells Avenue
Providence, RI. Reservations are available via OpenTable. Valet parking is typically available but may not be at this time.
La Masseria
If you are willing to venture outside of Providence, my favorite Italian restaurant outside of the city is La Masseria in East Greenwich. My in-laws first discovered their locations in NYC and are friendly with some of the staff that are originally from Capri, where they have vacationed so frequently.
We always start with an order of fried zucchini strips for the table to share. Then I either have the Dover Sole, Branzino, or, when they have it, drool over the egg yolk ravioli with black truffles.
La Masseria is located at 223 Main Street, East Greenwich, RI. Reservations are available through OpenTable. Valet parking is usually available but call ahead to see availability.
If you are in the mood for traditional Italian-American dishes like chicken parmigiana, lasagna, or other of what I call "red sauce" or veal Italian dishes, you can find plenty of options on "the Hill." These include Andino's, Angelo's Civita Farnese, and my preference, Cassarino's. Or, for something more casual, you can try the Sicilian-style pizza or spinach pies at Caserta Pizza.
Are you hungry yet? I sure am!
Save this on Pinterest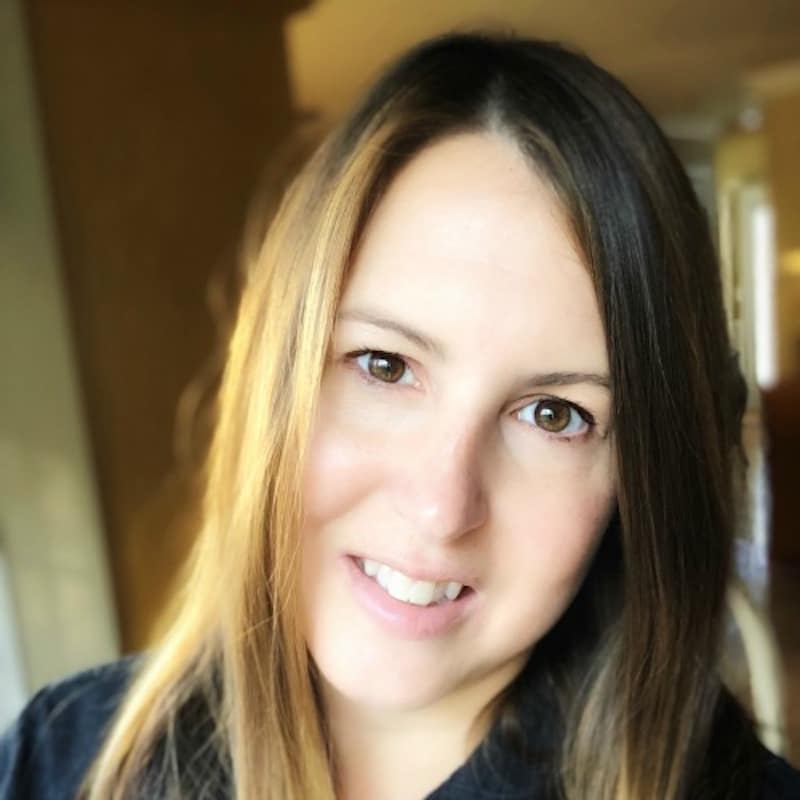 Tamara Gruber is the Founder and Publisher of We3Travel. A former marketing executive and travel advisor, Tamara is an award-winning travel writer and recognized expert in family travel. She is also the publisher of YourTimetoFly and the co-host of the Vacation Mavens travel podcast.