Now that we have all gotten past the novelty of conducting meetings over Zoom and the voyeuristic nature of peeking into our co-workers' homes, it is time to take virtual meetings to the next level. Liven up your next online meeting with one of these travel-themed virtual Zoom backgrounds.
I have rounded up travel images from around the country, and the world, to match wherever you would rather be than sitting at home on yet another conference call. Beach, desert, city — you name it and you will find it. Some are even animated or designed for holidays and special occasions.
Express yourself and inspire wanderlust with these travel virtual Zoom backgrounds. Looking for more virtual escapes? Check out one of these 40 beach webcams from around the world.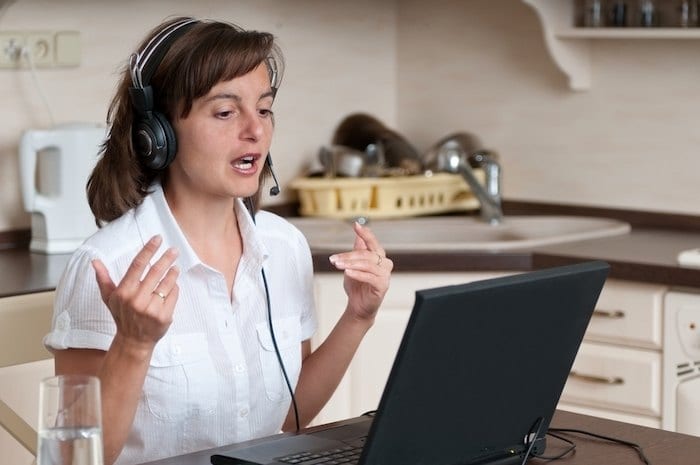 How to Use Virtual Backgrounds in Zoom
First download and save the image for the virtual backgrounds you wish to use on your computer or device that you will be using for your Zoom meetings.
iPhone / iPad
If you are using the Zoom app on your iPhone 8 or higher or iPad 9.7 or higher (note: this feature isn't currently available on Android phones), follow these steps:
Start or join a meeting.
Then tap the screen and a menu will appear at the bottom.
Tap on the three dots (…) to expand the menu.
Tap on the "Virtual Background" option.
You can then tap the + sign and you can add a virtual background using an image saved in your camera roll.
Laptop or Desktop
If you are using the Zoom app on a laptop or desktop, follow these steps:
Start or join a meeting.
Then go up to the top menu and click Zoom.us, then Preferences, then Virtual Background.
Alternatively, you can click on the up arrow next to "stop video" and click "Choose virtual background."
You can choose one of the pre-existing virtual backgrounds or click the small + sign to add one of the backgrounds that you have downloaded to your computer.
Note that to use a virtual background without a green screen on a Mac, you need to be running Mac OS version 10.13 or higher and your processor must be an Intel Core i5 with a quad-core or better. Otherwise, you need to set up a green screen behind you and select "I have a green screen" option. If you do use a green screen, remember not to wear green or you will disappear!
For a PC, you will need Windows 10 64-bit with a 6th generation Intel i5 Dual core or higher processor. Basically all this means if you have an old laptop or desktop, old iPhone/iPad, or an Android phone, this may not work for you.
Travel Virtual Zoom Backgrounds
Tucson, Arizona
Capturing the beauty of the Southwest, Visit Tucson has put together a variety of Zoom backgrounds, including an animated swaying saguaro band – perfect for Cinco de Mayo. Other images include scenic views around Tucson such as Saguaro National Park, Chiricahua National Monument, Mission San Xavier, murals and scenes from downtown Tucson.
Choose and download your Tucson Zoom backgrounds here
Tempe, Arizona
ASU students who miss their beloved Tempe, Arizona, will want to use one of these virtual Zoom backgrounds from around town on their next online class. Explore Tempe's downtown, hotels, cafes, and arts scene with virtual background images.
Browse and download Tempe backgrounds here.
Hawaii
Outrigger Hospitality Group, is Hawaii's leading hospitality company and premier beachfront resort brand with properties in Hawaii, Guam, and the Maldives. Dream about your next vacation with these Zoom backgrounds featuring beautiful beaches and scenic overwater bungalows.
Browse and download images from Outrigger here.
Newport Beach, California
Newport Beach, California, offers up downloadable Zoom backgrounds, as well as iPhone and Android wallpapers for everyone looking for a change of scenery from their own home. Jump on the Balboa Ferris Wheel or a boat in the Newport Harbor with these dreamy backgrounds.
Browse and download Newport Beach backgrounds here.
Temecula Valley, California
Temecula Valley boasts 40+ wineries in southern California and offers Zoom backgrounds that place you into vineyards or up in the air with hot air balloons rides.
Browse and download backgrounds from Temecula Valley here.
Half Moon Bay, California
Perched atop a dramatic ocean bluff overlooking 50 miles of pristine Northern California coastline, The Ritz-Carlton, Half Moon Bay is an iconic five-star resort and the San Francisco Bay Area's only oceanfront resort. Use the backdrop of these dramatic cliffs with new Zoom backgrounds.
Browse and download Zoom backgrounds from The Ritz-Carlton, Half Moon Bay here.
San Francisco, California
San Francisco Travel Association offers seven free backgrounds that can be uploaded to Zoom. These include iconic scenes like the Golden Gate Bridge, cable cars, Victorian houses, and even the waterfront at night. Three of the backgrounds are videos, including sunning sea lions with barking in the background.
Browse and download the San Francisco backgrounds here.
Casper, Wyoming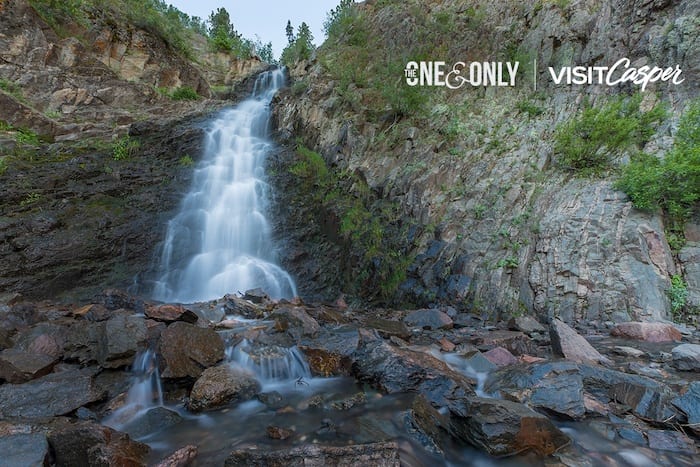 Located in central Wyoming, Casper sits at the base of Casper Mountain and has the North Platte River running through town. It's also home to numerous historic landmarks (like the Oregon Trail), a stunning canyon and a waterfall, all of which have been made into Zoom backgrounds.
Browse and download the Casper Zoom backgrounds here.
Fort Worth, Texas
When you want to make your colleagues hungry, or remind them to shut up because it is time for lunch or dinner, pop a background of Texas barbecue or tacos onto your screen, courtesy of Visit Fort Worth. You can also find backgrounds of the Fort Worth stockyards, Sundance Square, and the Museum of Modern Art.
Browse and download Fort Worth backgrounds here.
Oklahoma City, Oklahoma
Until you can return to Oklahoma City, you can download virtual backgrounds of some of OKC's best sites including the "Greetings from Oklahoma City" mural, Scissortail Park, Lake Hefner, Bricktown, white water rafting at Riversport Rapids, and Plaza Walls murals.
Browse and download Oklahoma City backgrounds for Zoom and WebEx here.
Madison, Wisconsin
Represent your midwest roots with Zoom backgrounds that showcase some of the best of Madison, Wisconsin. Choose from those cheeky flamingos to the Capitol dome, Madison skyline, spring blooms, and zoo animals.
Browse and download Madison backgrounds here.
Southern Delaware Beaches
Southern Delaware Tourism, which represents Lewes, Rehoboth, Dewey, and Bethany Beach, have made available idyllic beach scenes to use as Zoom backgrounds, including a classic sunset lighthouse image for anyone summer dreaming.
Browse and download Southern Delaware backgrounds here.
Johnston County, North Carolina
Get out into the country with bucolic farm scenes from Johnston County, North Carolina, located near Raleigh. Enjoy Zoom backgrounds with cows, horses, flowers, and relaxing farm scenes.
Browse and download JoCo backgrounds here.
Myrtle Beach, South Carolina
Put yourself on the beach, overlooking Myrtle Beach's famous pier and Wheel with six different virtual image backgrounds and seven video backgrounds offering different points of view.
Browse and download Myrtle Beach backgrounds here.
St. Augustine, Ponte Vedra, and beaches, Florida
"Travel" to Florida's Historic Coast — including St. Augustine, Ponte Vedra, and the Beaches — have released Zoom backgrounds featuring scenes from around the region. Step onto a beach, enjoy Castillo de San Marcos at sunset, or imagine yourself on the golf course with Zoom backdrops.
Browse and download St. Augustine backgrounds here.
Palm Beach County, Florida
Palm Beach County, Florida, has introduced a number of #palmbeachculture Zoom meeting backgrounds with everything from scenes from the arts and culture scene to the lighthouse at Jupiter Inlet.
Browse and download Palm Beach backgrounds here.
Puerto Vallarta, Mexico
Puerto Vallarta Tourism invites travelers to lighten up a work meeting or surprise family and friends during a virtual happy hour with a fun destination background. Until you can plan to be in Puerto Vallarta in real life, you can sip some tequila on Playa Caballo or catch an iconic sunset with five free, downloadable backgrounds.
Browse and download Puerto Vallarta backgrounds here.
Puerto Rico
Host a meeting with a beautiful beach behind you, sip rum "live" from a 16th-century fort, or talk to your family with a beautiful waterfall from El Yunque in the background. Just because travel is on hold doesn't mean you can't have a little fun with virtual Zoom backgrounds from Discover Puerto Rico.
Browse and download backgrounds from Puerto Rico here.
Scotland
Make it look like you have escaped the virtual office for the Highlands and castles of Scotland with these Zoom backgrounds from Visit Scotland.
Browse and download Scottish Zoom backgrounds here.
South Pacific
Paul Gauguin Cruises, offering luxury Tahiti, South Pacific, Fiji, and French Polynesian cruises, helps you escape to the beauty of the South Pacific. Put yourself in front of Bora Bora or on the deck of one of their luxury mid-size cruises with a number of Zoom backgrounds.
Browse and download your South Pacific Zoom backgrounds here.
Bawah Reserve, Indonesia
Bawah Reserve is an off-the-beaten track group of six tropical islands in the Riau Archipelago, Indonesia, located between Malaysia and Borneo. The stunning sustainability-minded resort opened in July 2017 and combines high-end design with sustainability and a "back-to-nature" concept. With just 36 beautifully-designed suites and bungalows, the exclusive resort offers a sensational all-inclusive private island experience in an un-discovered and richly diverse part of Indonesia. The surrounding seas of Bawah are reputedly ten times more diverse than Australia's Great Barrier Reef and in order to protect the marine life the reserve launched the Bawah Anambas Foundation (BAF).
Browse and download Bawah Reserve backgrounds.
Cinco de Mayo
Mexico's Velas Resorts brings the festivity of Cinco de Mayo to your Zoom meeting. Foodies can enjoy a Mexican feast by creating a Cinco de Mayo-inspired food board or enjoy scenes from around the Velas Resorts.
Browse and download Cinco de Mayo backgrounds here.
Animals of the World
G Adventures, a leading small group adventure travel company, puts you in the middle of some of the world's most captivating animals with animated backgrounds. While they would never endorse getting this close to wild animals in real-life, these animal backdrops feature a friendly giraffe, penguin, sea lion, and more.
Download these animated animal backgrounds here or browse G Adventures' full collection of iconic travel scenes.
Save this to Pinterest