The constant search for cheap flights is the driving force behind many of our trips. It is why we ended up in Vienna a couple of years ago and why we picked Morocco last spring. When traveling with a family, airfare makes up a significant portion of our travel budget. After all, we are comfortable saving money by staying at Airbnbs and exploring on our own, but we can't exactly fly ourselves overseas. So I am always looking for the best site for cheap flights, banking our credit card points, and sharpening my travel hacking skills.
So when FlyLine, a new airfare booking engine, reached out to me about a potential collaboration, I was intrigued but skeptical, as "discount" airfare sites seem a dime a dozen, as are membership-based deal alert services. But then I started to dig into what makes FlyLine different and I really liked what I found.
Note: This post is sponsored by FlyLine as part of a paid partnership. All opinions are my own based on my own flight research using the service.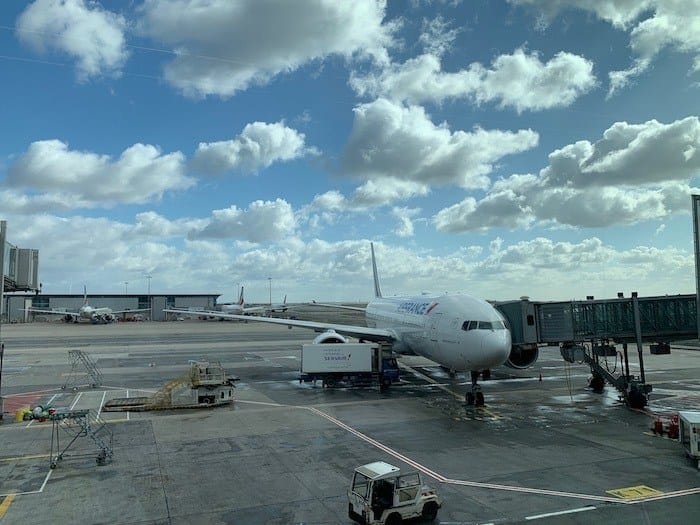 What Makes FlyLine Different from other Sites for Booking Cheap Flights?
Let's start off with what FlyLine is. FlyLine is a subscription-based booking engine that provides members with both exclusive and publicly-available airfares.
FlyLine Offers Wholesale Rates
FlyLine sources flights from 250+ airlines directly from the Global Distribution System (GDS) used by travel agents and offers these to members at a "wholesale" rate with none of the extra fees that most travel agents or Online Travel Agencies (OTAs), such as Expedia or Travelocity, typically add.
When you join FlyLine, you now have access to the same fares that travel agents and online agencies have had for years. Instead of marking up those fares, FlyLine passes them on to members with ZERO markup.
Pop over to JoinFlyLine and sign up for a free trial to start researching flight deals now! Or read on to see how FlyLine is truly revolutionary.
Virtually Interlining — This is so Cool!
What really sets FlyLine apart is that they enable virtual interlining. I know that sounds confusing, but let me explain. FlyLine is connecting two or more one-way flights from different carriers together to deliver the best savings.
In the past, one of the pro travel hacking tips was to book two separate tickets to get a cheaper fare than the connections that an airline or OTA would typically package together for you.
For example, say you want to fly from Boston to Athens. One option through an online booking site would be to fly through London on British Airways. But maybe a cheaper choice would be to fly from Boston to Portugal and then take a different airline from Portugal to Athens. Or even to still go through London, but use a different airline for the intra-European leg.
The downside of this method is two-fold:
It takes a lot of work to find these fares manually
Since they are booked on separate tickets, there is zero linkage between those two tickets.
Traditionally, booking tickets this way meant that you can't check your luggage through. So you either need to travel with a carry-on suitcase only, or you need to leave enough time for you to retrieve your luggage at baggage claim after the first leg, then recheck the bag and go back through security for the second flight.
And, if your first flight was cancelled or delayed — too bad. The second flight just thinks you missed your flight and they are going to leave without you and cancel your ticket.
BUT — FlyLine changes this with VIRTUAL interlining. FlyLine finds you these fare deals and then virtually interlines them for you so that your flights are linked. That means you can check your baggage through and there is a linkage between your two flights that are visible to the airlines.
My husband used to do some consulting for one of the big GDS companies and when I told him this, his jaw dropped and his eyes lit up. This is something new that we haven't seen before.
By signing up as a member you can search and book flights at wholesale prices, plus receive the additional savings that comes from virtual interlining!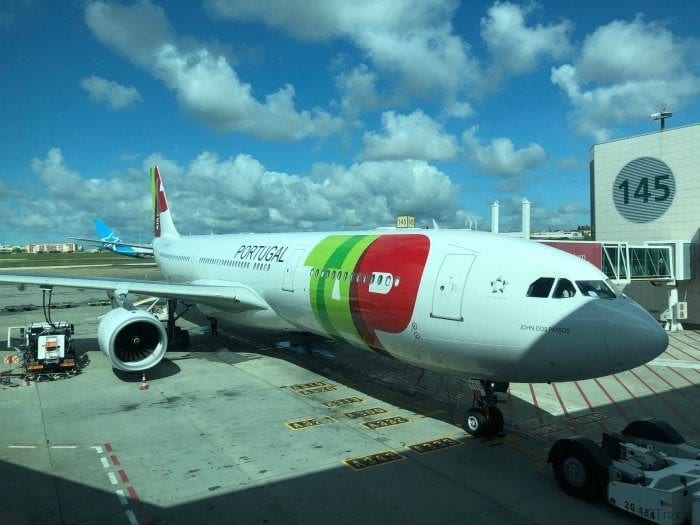 Where the Savings Comes From
The big savings happens when you combine these two strategies — both wholesale rates and virtually interlined flights. Then you really have the pick of the cheapest flights out there for your trip.
Typically you will find the biggest savings on international flights, where FlyLine savings are often well over $100 per flight and are the cheapest option roughly 80 percent of the time. Domestic flight savings is a little less, but can still often save you $20-30 a flight, which is especially helpful when you are traveling with a family.
You will find the best savings for smaller cities that don't have as many non-stop offerings (like my home airport of T.F. Green in Providence.) Of course it helps if you are able to be flexible with your travel dates.
What I appreciate about FlyLine versus deal alert memberships like Dollar Flight Club or Scott's Cheap Flights is that you can usually find some savings even when your travel dates aren't flexible. When traveling as a family, we are usually stuck with school vacation breaks and summer, which are the most expensive times. Since we are stuck with expensive fares, any chance I have to save money makes me happy!
And if you do have flexibility, be sure to sign up for FlyLine's deal alerts from your home airport to be notified when big discounts are available on destinations you are interested in or other super low fares.
Savings Examples
Since I wouldn't recommend a service that I haven't tried, I've spent a lot of time in the last couple of weeks researching every trip in my conceivable future to see what deals that I could find on FlyLine and comparing them to what I could find elsewhere.
I searched using both my home airport in Providence (PVD) and the larger airport option in Boston (BOS), since sometimes savings are found from airports that have lots of flights and therefore more empty seats, but other times savings are found on connecting flights from smaller airports using virtual interlining.
Example 1:
We are flying to Paris in a few weeks so I wanted to check and see what the flight would cost me if I bought tickets now. At this point non-stop flights are cost prohibitive, but FlyLine found flights with one stop for under $1000. The similar flight deal on Skyscanner was over $1100. In this case, using FlyLine would save $171 per ticket.
Example 2:
I'm going down to Nashville in August for a conference so I decided to look on FlyLine for fares. The cheapest option was $200 on Southwest, returning on Delta. I double checked with Skyscanner and in this case, they came up with the same price. However, since I usually book direct on the airline website, I checked a similar rate on Southwest and it came in at $350.96, which is a $150.96 savings.
Example 3:
Since in that search FlyLine didn't beat Skyscanner, I decided to try another. I'm going to Tempe, Arizona in June and wanted to see what my flight options would be. For this example I searched for the cheapest flights on both FlyLine and Skyscanner. FlyLine came in at $552, while the cheapest option on Skyscanner was $657. That a $105 savings! This is helped in large part because of virtual interlining.
Occasionally the airlines or online travel agencies offer flash sales or discounts that are better than these wholesale rates and when that happens, FlyLine displays that flights first so that subscribers always see the best deal.
How Does a FlyLine Membership Work?
FlyLine offers two levels of membership.
FlyLine Basic Membership
The FlyLine Basic membership is $49.99 per year. It includes website access, deal alert emails, and member fares for six bookings. (So for our family of three, that would be two trips for the three of us.) Basic members will typically recoup their investment within just one or two bookings, especially if you fly internationally.
FlyLine Premium Membership
If you fly three or more times a year, especially if one or more of those flights are international, you may want to look at the FlyLine Premium membership. The cost is $79.99 per year and it includes memberships for two individuals with unlimited number of bookings.
Once you sign up for FlyLine, you can search for flights, complete your profile, and track the deals you are interested in. The flight search engine allows you to filter search results by price, preferred airline, legacy airlines, the quickest flights, cheapest flights, etc. You are also able to exclude budget airlines if you prefer not to fly them.
Once you find a flight, you can click the "Book Now" button to start the booking process on FlyLine. You will have a chance to add baggage, passenger names, and all of your normal booking information.
Getting started on FlyLine is free with a 14-day trial. You can run your own searches and if you don't come up with any savings, you can cancel without a fee. >> Start your free trial here <<
Frequently Asked Questions
When I first met with FlyLine, I had a number of questions about how the service worked. I was pretty happy with the answers and wanted to share them with you.
Will I still earn frequent flyer miles?
Yes, as long as the fare booked includes credit for frequent flyers (some basic economy fares don't), then you will have an option to enter your frequent flyer number and receive points for your flight.
Does this mean that FlyLine will be using only budget / low-cost airlines?
No. There are plenty of deals to be had on "legacy" airlines such as Delta, United, etc. In fact, when you are searching for flights, there is an option to filter for only legacy airlines.
Are these deals hard to actually book?
So many times when I get deal alerts from various subscription services, when I click through it brings me to another website and it is hard to replicate the fare deal, even using the date example provided. On FlyLine, you book on the FlyLine platform, not another site.
Can I still get TSA PreCheck?
Yes, just complete your profile in advance with your Known Traveler Number and you will still receive TSA PreCheck where available.
Ready to Give FlyLine a try?
If you are ready to see why I think FlyLine is the best site for cheap flights, download the app on the Apple AppStore or Google Play, or sign up for a free 14-day trial at JoinFlyLine.com.
PIN THIS FOR LATER