Do you listen to podcasts? I have been an avid listener for at least a decade, using podcasts to feed my mind and entertain me during my commute and exercise routines. Ever since Apple introduced the stand-alone Podcasts mobile app and Serial burst onto the scene, more and more people have been listening to and jumping into podcasting. In June 2018, Apple confirmed that there were 550,000 podcasts in its directory and that number continues to grow.
Yet podcasts tend to come and go (I still miss you Manic Mommies and Books on the Nightstand). In fact, it has been said that the average podcast only lasts seven episodes. But Apple still leaves these old, out-of-date podcasts in the directory, making it hard to find good, new content.
If you try to niche down your focus to a specific topic that is not one of the main podcast directory categories, finding good podcasts becomes even harder. For example, to get to travel podcasts, you need to go under Society & Culture. But even once you get to travel, it is hard to narrow it down to specific interests like family travel podcasts.
Since I love listening to travel podcasts, and especially family travel podcasts, I thought I would put together a round up of some of my current favorites. So many travel podcasts focus on the expat, nomadic, or full-time travel experience. However, I've selected podcasts that focus more on destinations or travel tips, which are more helpful for families that are planning their vacations.
And here is a guide on how to listen to podcasts if you are still new to podcasts.
Family Travel Podcasts
Vacation Mavens
Of course I need to include my own podcast, Vacation Mavens! Vacation Mavens has been around for three years now and we focus on family travel tips and destinations to provide inspiration and practical information for families planning their trips.
Each episode kicks off with a round up of our recent travels from We3Travel and Kimberly from Stuffed Suitcase. We then interview other parents about a particular destination or family travel topic to get their expertise and insights.
RV Family Travel Podcast
Stephanie and Jeremy are veteran podcasters, with over two hundred episodes of the RV Family Travel Atlas Podcast. They primarily talk about RVing, camping, campgrounds, and travel gear reviews. But they also cover other family travel topics and destinations, so it isn't just for full-time RVers or families that love camping.
Miles to Go
The Miles to Go podcast, which just celebrated its one year anniversary, is hosted by Ed Pizza and serves up travel tips, news and reviews. He teaches families how to leverage travel hacking methods using credit card points and miles to book their dream vacation and provides the inside scoop on new planes and flight routes. I like how he interviews travel experts and bloggers to keep the show engaging.
Family Travel Radio
If you want to hear from the industry-side of the travel market, the Family Travel Association has launched a podcast called Family Travel Radio. Host Aaron Schlein covers family travel topics and destinations and interviews industry and destination representatives to get their insights.
Saverocity Observation Deck
The Saverocity Observation Deck podcast has also been around for a while and is brought to us by the team behind multiple travel and points blogs under the Saverocity umbrella. I enjoy the mix of destinations covered, as well as the tips on using air and hotel points, hotel reviews, and insights into Disney and other destinations that can interest families.
Destination-specific Podcasts
Disney Deciphered
Every time I look in the Apple Podcasts app, I'm blown away by how many Disney-specific podcasts there are. I've tried quite a few of them but my absolute favorite is Disney Deciphered. Hosted by my friend Leslie from Trips with Tykes and Joe from As the Joe Flies, they break down everything you need to know about planning a trip to Walt Disney World in short, actionable bites. I love how they break it down into 101, 201, and specialty topics. After listening to them for the past year, I feel like a Disney pro.
Join us in France Travel Podcast
I love destination specific podcasts when I am planning a trip because I can pick up so many great tips by listening to the episodes. Plus, it really helps build excitement about the trip. The Join us in France Travel Podcast is hosted by Annie and she interviews guests about their travels in France. Topics include French culture, wine, attractions, destinations, and travel tips.
Ireland Family Vacations
Jody Halsted is the authority on family travel to Ireland and she brings that insight and wisdom to the Ireland Family Vacations podcast. On each episode she interviews local tour operators and other industry professionals about specific experiences in Ireland. This is the perfect podcast to use to prepare for a trip to Ireland.
Other Travel Podcasts
The Dish
The Dish combines two of my loves — travel and food. Hosted by Tommo and Megsy from FoodFunTravel.com, this podcast isn't family travel focused but I had to include it because everyone eats! They focus on the best dishes (and where to find them) in different destinations around the world. Tommo & Megsy have eaten their way through 90+ countries and share tasty facts and foodie secrets along the way.
Amateur Traveler
The Amateur Traveler is one of the original travel podcasts and remains one of the best. Each week, host Chris Christensen interviews a guest about a destination. They dig into how long to spend in a destination, what to do, and many other useful tips. I used to listen to every episode but then my travel wish list got so long that I've started to pick or choose. But after more than 500 episodes, you are bound to find a few destinations that you want to tackle. It isn't family travel specific, but the information shared can be applied to all travelers.
I know when it comes to podcasts, what you like is subjective, which is why there are so many out there. I tend to gravitate towards podcasts that have at least two co-hosts, as I have a hard time listening to the monologue podcasts.
I also prefer travel podcasts that provide useful information about traveling, versus podcasts that interview other travelers about their lives. But that is just me. It may be my preference because I'm not a full-time traveler.
To me, sound also matters. I tried out a few new podcasts when researching this post, but they didn't quite make the cut because of sound, editing, or other personal style preferences.
I did find a few up and comers that I'm going to keep my eye (or ears) and to see how they progress, as well as a few that have been around a while worth giving a try. These include:
Yellow Van Travels – a family travel podcast hosted by a husband and wife team covering their destination and travel tips based on their own travels.
Wing-It Worldwide – is another husband and wife team that frequently travel with their kids and discuss their (primarily international) travel destinations, but they publish infrequently.
JUMP (formerly known as the Budget Minded Traveler) – host Traveling Jackie is a nomadic traveler, so not typically the style of travel that I follow, but I love the production quality. Plus, she is entertaining and has good guests and conversations about destinations, not just the nomadic lifestyle.
Thoughtful Travel – hosted by Amanda Kendle of Not a Ballerina, the Thoughtful Travel podcast covers different topics each episode and includes interviews from multiple bloggers/travelers on that topic.
But given how hard it is to find new podcasts, even when looking in directory like Apple Podcasts, Google Play, Stitcher, Spotify, and others, I'm sure I have missed some. So if you have a suggestion I should consider, please send me an email or ping me on social media. I'm always happy to check out a couple of episodes to see if it sticks.
Interesting Podcast Info
Infographic credit: podcastinsights.com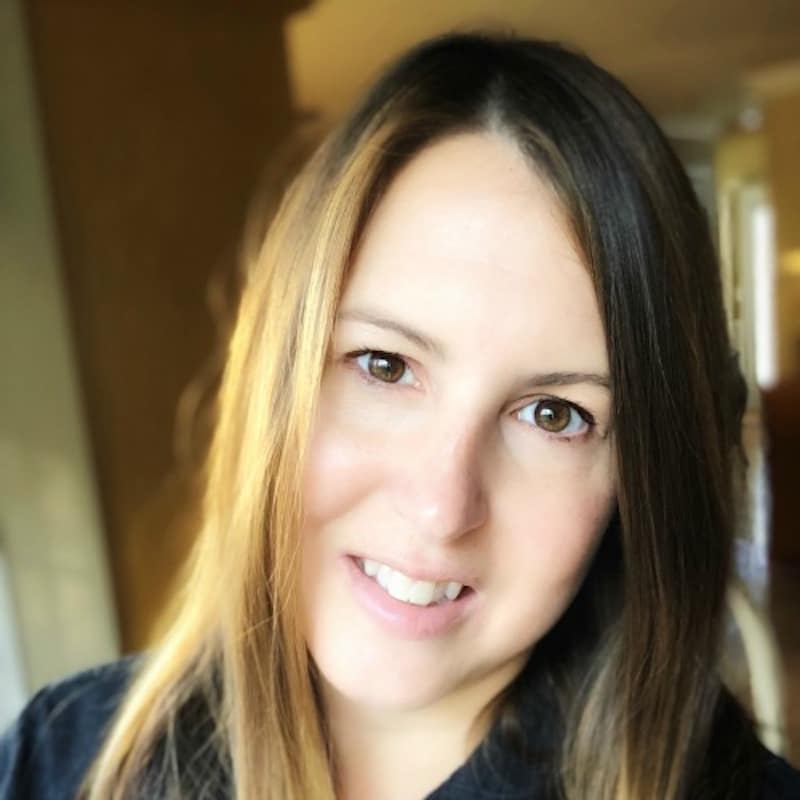 Tamara Gruber is the Founder and Publisher of We3Travel. A former marketing executive and travel advisor, Tamara is an award-winning travel writer and recognized expert in family travel. She is also the publisher of YourTimetoFly and the co-host of the Vacation Mavens travel podcast.